How to Budget for Your HDB Renovation
Managing a budget for your HDB renovation can be a tricky thing. But prioritising the essentials over the wants can be a good way to get the best bang for your buck.
Busting your renovation budge is something most new homeowners would be concerned about. You'll want to keep a close eye on accounting books with skyrocketing property prices in Singapore so your finances will still be in the green after your dream renovation.
For most first-time homeowners, renovations can turn out to be a tricky process, particularly if you don't have the technical expertise or industry knowledge. Most homeowners would therefore rely heavily on a competent interior designer to spell out options on hand when it comes to managing a budget.
It's important to take note of what you're paying out hard-earned cash for, unless you're someone with a bottomless bank account, particularly since the average cost of a (thorough) renovation can go north of $50,000.
Here are some of the tips we feel you should know, as they would definitely help to give a better idea of what you should assign your budget to.
Essentials – Stuff You Should Prioritise
It is really a case of "you get what you pay for" when it comes to quality in interior design. Thus, essential items such as flooring, carpentry and fixtures should take priority in your budget because they are vital to every home and should be of a high quality and durable for years to come.
When it comes to flooring, tiles would normally last the longest, so it would make sense to invest in tiles with quality finishes instead of cheaper variants. Alternatively, if you're a fan of marble or wood finishes, be mindful that these materials require the most maintenance due to spill marks, scratches and stains. Marble would typically require polishing to freshen its surface, while parquet which is worn due to scratches can be revarnished in a few years.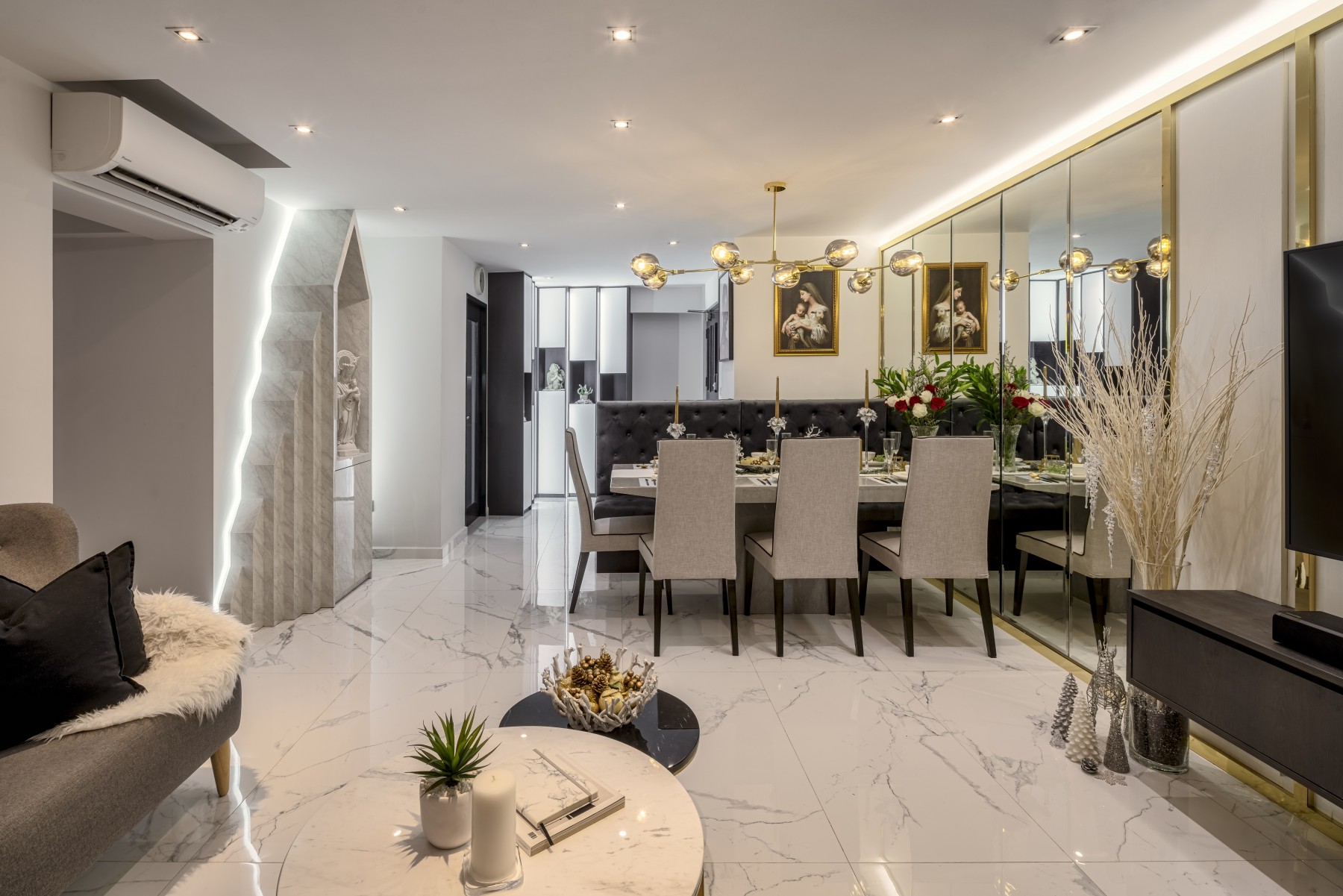 Asides from floor finishes, you should also prioritise by spaces – one advice we recommend is to set aside a higher budget for practical items in spaces where there is higher frequency of use like the living room or kitchen.
Major items in these areas typically include built-in cabinets, sanitary fittings, air conditioning and electrical work — especially in places exposed to heat and humidity that can incur greater maintenance costs over time.
One of the most common issues homeowners face is faulty air-conditioning units. In their attempt to save cost, some homeowners risk higher costs and inconvenience down the road by choosing an inferior one. On the other hand, a quality and reputable air condition brand and model can offer consistent benefits such as power savings and maintenance costs due to faults.
Contractors can provide low-quality piping or insulation with inexpensive quotes for air conditioning, and coldness from the pipes can cause condensation, resulting in casing dampness and long-term leakage.
Therefore, another advantage we believe in forking out more is workmanship, as you pay for the knowledge and peace of mind that the work is going to be done well. When it comes to work, always seek advice and get people who are trustworthy Do your homework and find out more about service providers by reading their reviews.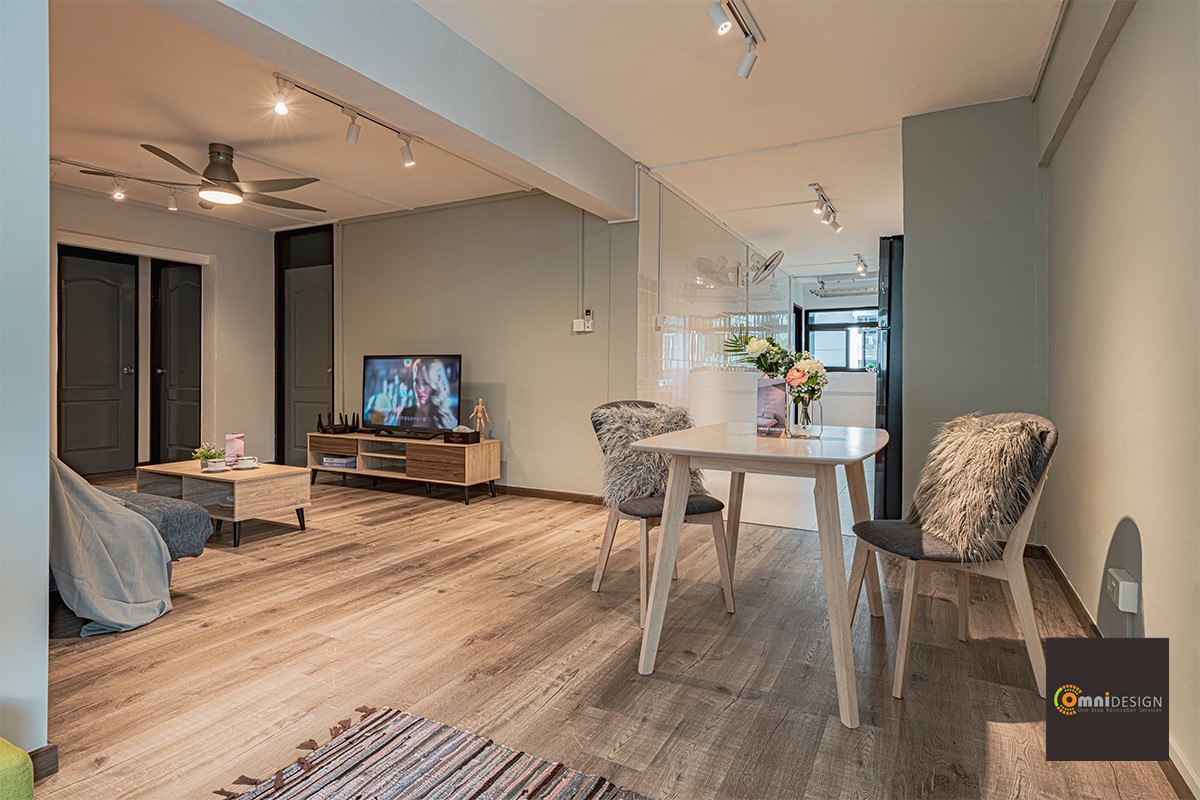 Areas That Can Be Scrimped
Differentiating needs and wants is important for those operating on a tight budget, and a general thumb rule is to always make functionality the key focus. Homeowners should find loose pieces of furniture that can be quickly rearranged and reused instead of buying custom-made carpentry, which can cost up to multiples compared to a mass produced carpentry.
Essentially, a home's decorative features like rugs, graphic tiles or a kitchen backsplash are where you can rein in the budget a little. When tastefully done, these elements can add up to a whole greater than the sum of its parts, dramatically improving the overall look and feel of the home without necessary busting your wallet.
Easily replaceable furniture, such as tables, chairs, sofas and beds, is where you should be searching for cost savings if your budget is tight. These items can be deferred to the future because you can always afford better quality ones when your finances allow.
For starters, we suggest that homeowners spend more on hiring a good electrician and not skimping on the cost of house lighting.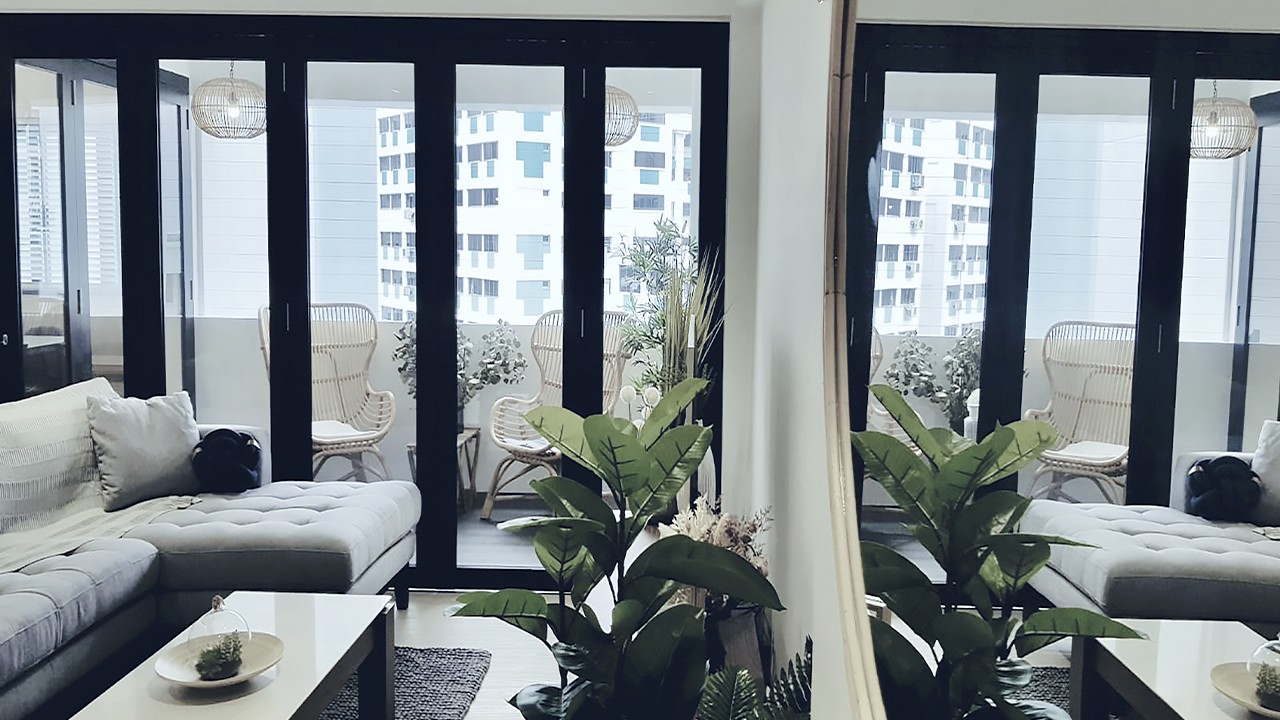 Don't Let Design Take Over Your Budget
It would be useful to note that some homeowners have expressed regret that the designs they chose ended up being wasteful on their budget.
These days, kitchens with semi-open designs are gaining popularity, and if you imagine such a style in your dream home, here's something to look for.
Popular elements bi-fold windows comes with additional costs as they are custom-made, which caused some homeowners to feedback that they were costly and impractical, after they were installed.
Since most of the time these windows are completely open, so it is necessary to remove items that are on the counter to shut them again.
While in the stage of considering which design to choose, homeowners would do well to realise that while some designs can fufill a different aesthetic to the house's overall appearance, they might also come with practicality and space constraints.
Renovating soon? Let Hometrust recommend the best interior designers.
If you are reading this, you are probably wondering how you can create your dream home.
Here's the thing, everyone's needs and requirements for their home renovation is different. A designer that may work for someone else, may not quite work for you.
At Hometrust, we're here to help match top rated designers, recommended by past homeowners to you through our data-driven and matching algorithm.
Whether you are looking for partial renovation or a full fledge overhaul, we'll be able to recommend you top designers to match your renovation requirements and lifestyle.
Recommendations and free and you can simply start by helping us understand your needs below!
Get Recommendations
Renovate safe!
The Hometrust Team