7 Colour Tips That Will Transform Your HDB Interior
Is it possible to transform the feel of your apartment with a simple colour change?
Swopping your flat's colour palette is one of the simplest (and most budget-friendly) ways of revitalising your apartment. You'll be surprised at how many of our clients were already living in their dream homes when they called us for a home transformation project – and just needed a few new splashes of paint on their walls to realise it.
1. The Science of Colour and Mood
Research has shown that colours have a direct effect on a person's moods. Colours can make an actual difference in the temperature of our surroundings and cause rooms to appear larger (or smaller). In humid and space-constrained Singapore, it's essential to choose colours that will make your cosy HDB flat feel cooler and appear more spacious.
Let's go over some factors to consider when selecting the best colours for your home.
2. What Do You Want Each Space To Say
Can't agree with your partner on a "perfect colour" for your HDB flat? Or perhaps you'd like some variety (and not just "baby blue" or "cool white" everywhere)?
Here's the good news – not every room in your flat needs to conform to the same colour scheme. Rather, we recommend that each space have its own colour palette, according to the room's specific purpose.
Not to go all Marie Kondo on you, but it will be useful to walk into each room in your home and take a look around. Think about how each room makes you feel. Now, think about how you'd like to feel in that room. Don't worry about the details, just identify the predominant feelings that enter your body, while you're standing in the room. This process will help you to determine the kind of mood you want the space to evoke, and inform you of which colours you should choose.
With that said, it's still important to maintain a sense of connectivity and cohesiveness between the different rooms – so walking between rooms won't be jarring to the eye. One good way to ensure continuity is to use varying shades of the same colour, or to use complementary shades of different colours.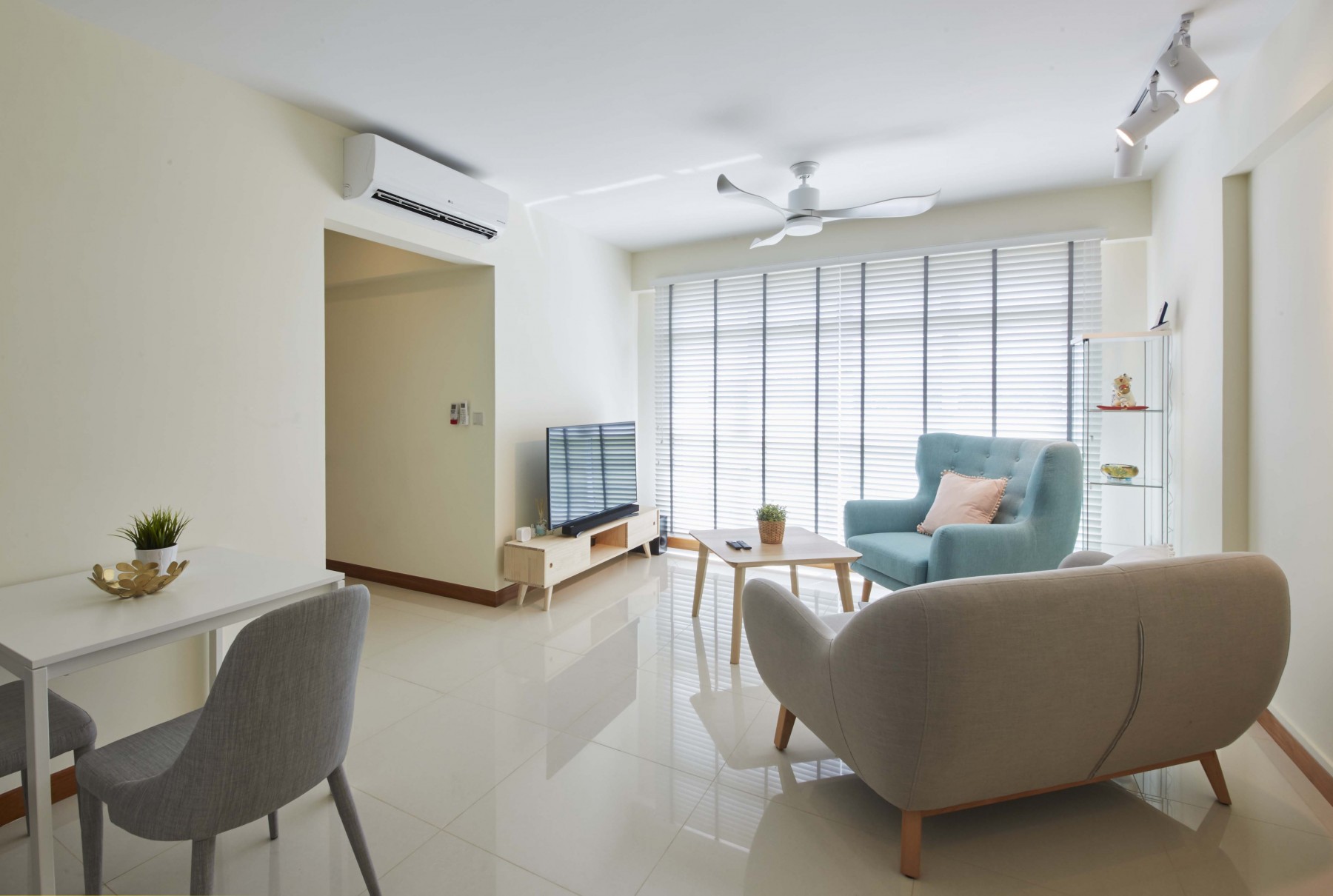 3. Choose White for Elegance and Space
The most "traditional" advice for making a room look more expansive, is to paint the walls white. This advice is still sound, as white reflects light and creates in illusion of space. Additionally, if your apartment does not get a lot of natural light, white walls can brighten your rooms.
However, pure white can feel stark and cold if overused. If you're not looking for a feeling of pristine purity and cleanliness, consider off-white tones like taupe, cream, ivory or beige. These colours have the same "brightening" effect, while giving your home a cosier feel.
Also, think about painting wall trims and mouldings in a shade that's lighter than your main walls. This will give your walls the appearance of being "further back", once again creating the impression of space and size.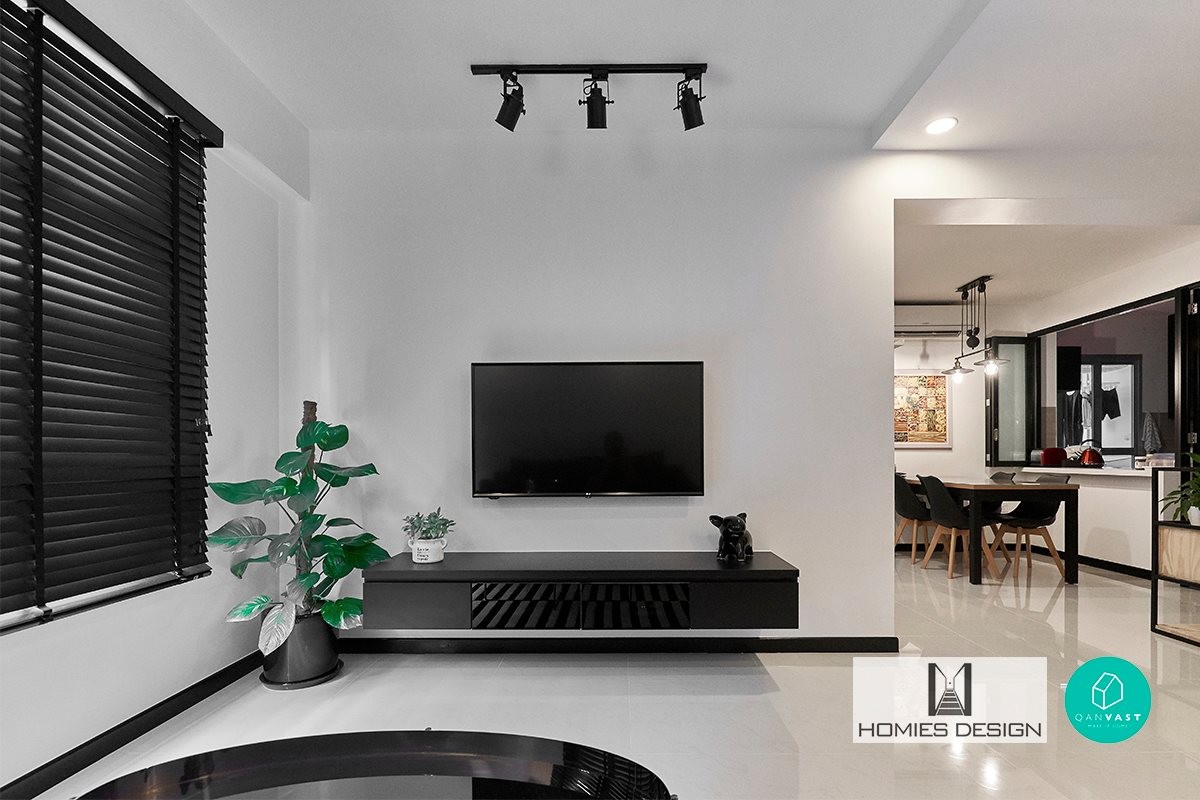 An ideal way of implementing the use of white is to adopt a minimalist decorating style that's clean, tidy and easy on the eyes. Light-coloured furniture will accentuate this look.
Or, you could go Scandinavian and focus on functionality and simplicity. The colour palette of the Scandinavian style focuses on light, airy colours such as white, pale shades of blue, yellow, grey-greens and greys. These colours also provide a nice contrast to the natural wood stains that are prevalent in Scandinavian designs.
4. Embrace the Dark Side
Prefer darker shades in your home? Here's some good news – the clever use of shadows can actually make a small area look bigger. Sounds confusing? Don't worry, here's how it works.
The idea is to introduce dark colours in smaller doses to contrast the lighter shades in a room, like in this apartment (below).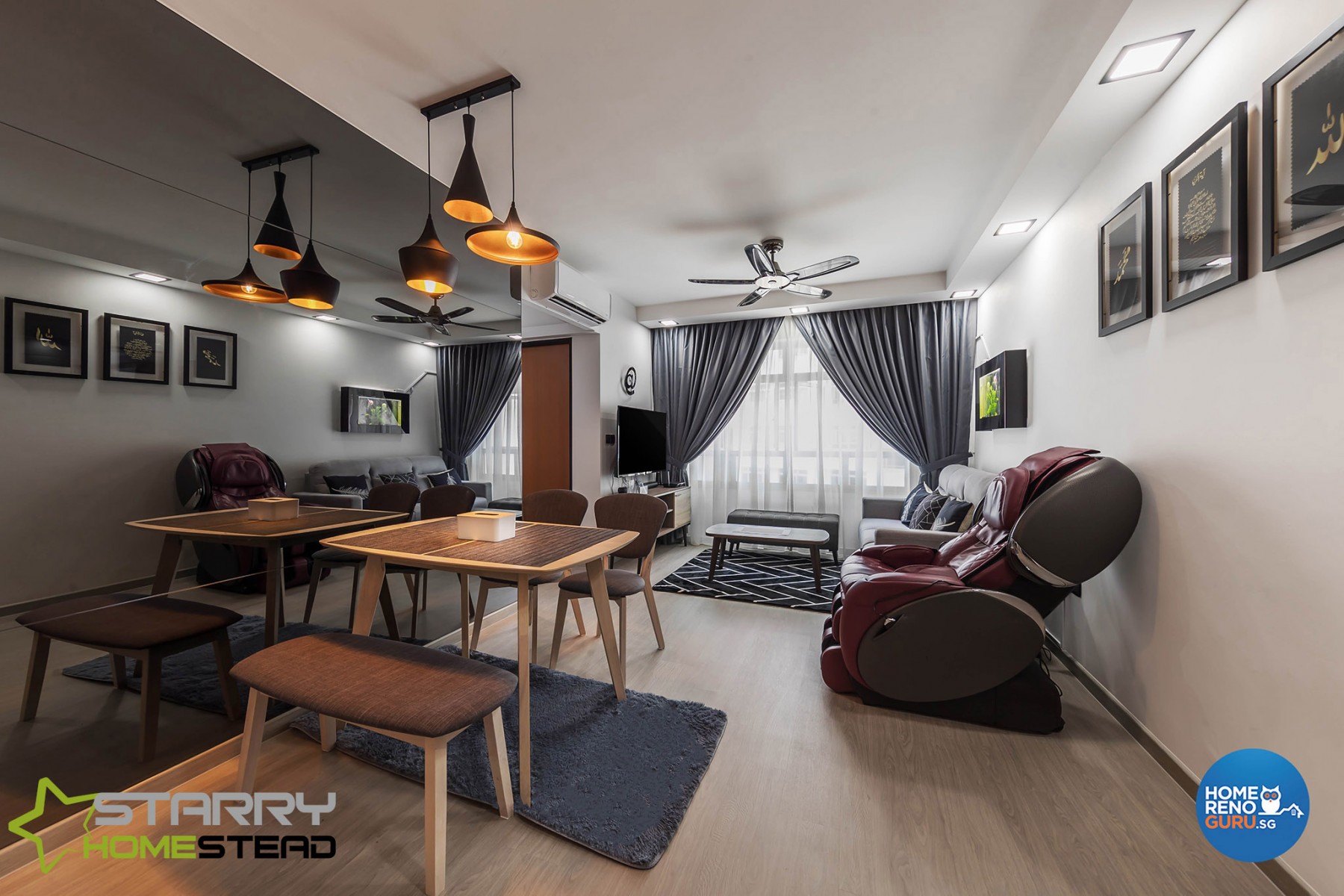 Painting a small room with a dark colour can camouflage its spatial constraints by creating the perception of depth. Some interior designers even advise adding a black accent to every room. While black may have been a "no-no" one generation ago, today, black represents glamour and power. The gravity of black can bring your room's colour scheme together and add depth to your space.
5. Inject Vibrancy with Colours
Of course, your choice of colours isn't restricted to just white and black – those are simply the base colours that you need to understand, before expanding your choice to a spectrum of interesting choices. Fiery red, royal purpose and fun orange, for example, can inject a vibrant pop of colour to any (and every) room.
6. Fun Facts about other Popular Colours
These are some interesting facts about colours that Singaporeans love in their HDB flats.
Red
Do you love inviting guests over for gatherings and house parties? Injecting a sizzling red into your flat can raise the energy of your living room or dining area. After all, red is a colour that's known for drawing people together, stirring excitement and creating stimulating conversations. Place a pop of red into a section of your home where you usually entertain guests, then get ready to party!
Yellow
Yellow is a cheerful colour that can make a room feel large and welcoming. However, an overly bright yellow is not a great choice as your main colour scheme, as researchers claim that overexposure to this colour can give rise to increased aggression and frustration. Interestingly, babies in these studies also cried more often in yellow-coloured rooms.
Instead, choose a slighter milder shade of yellow, or place spots of bright yellow in your rooms (instead of painting entire rooms this colour).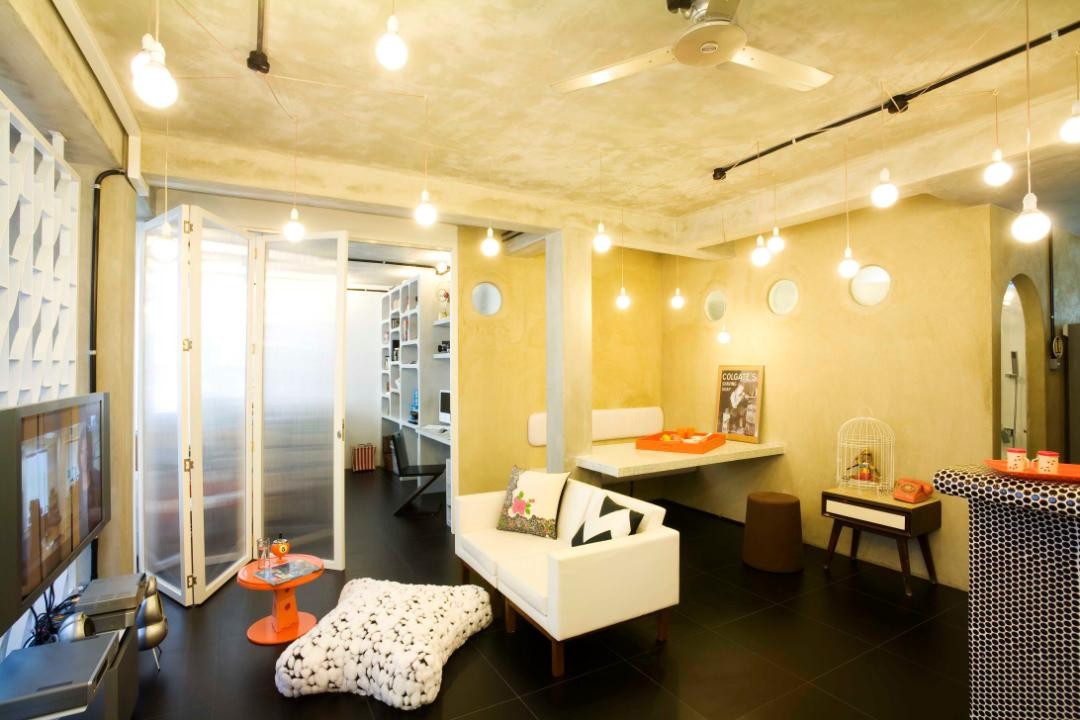 Blue
Blue is soothing and has been called "the colour of the mind". Its calming effect is ideal for rooms where relaxation is key. If you have a "zen" room with a massage chair and reading corner, this could be the perfect colour for this location. Some studies even found that people sleep for longer periods in bedrooms painted blue.
Green
Green exists at the centre of the spectrum and is a colour of "balance". A symbol of nature, it is considered the most restful colour for the eyes. Researchers have found that green can relieve stress and even improve eyesight. The colour is suited for almost any room in the house and can be used as a main colour for decorating.
7. Bring Your Apartment to Life by Speaking to Talented Interior Designers
Putting on a fresh coat of paint is one of the quickest and most cost-effective ways of transform your HDB flat and lift your mood.
Choosing the right colours isn't always that easy (nor is painting), but with personalised advice from a qualified interior designer, you can easily turn your apartment into a tranquil abode, creative space or party house – whatever fits your lifestyle best!