All You Need To Know About Creating An Eco-Friendly Home
There are many ways to go green – there are small things you can do, such as using a reusable bag and reusable cutlery. Then there are the big things, like ensuring that your home is designed in an eco-friendly manner.
In this guide, we walk you through how to create an eco-friendly home, including tips for planning and renovating your home, and lower-effort things you can do without any renovations involved. Read on to find out more!
Creating An Eco-Friendly Home: Design & Planning
An eco-friendly home starts with the right design. Keep these tips in mind when planning your renovation, to help reduce your carbon footprint.
Design for maximum airflow and cross-ventilation
Go for a timeless aesthetic
Install solar panels (for landed homes)
Design for maximum airflow: Wherever possible, design an open concept home to encourage ventilation and airflow. This helps keep your home cool without the usage of air conditioning, which is a huge electricity guzzler.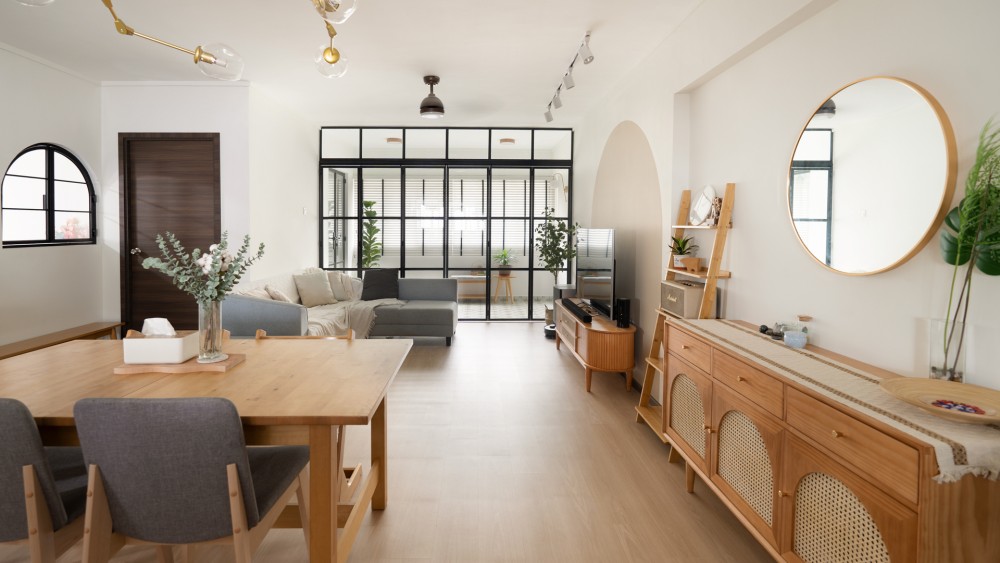 Timeless aesthetic: It can be tempting to incorporate trendy elements or styles into your home, but this means that your home will look dated in 2-3 years. To avoid the need to redecorate (thus creating more waste), stick with a classic, timeless aesthetic that has staying power.
Solar panels: If you live in a landed property or a condo penthouse, where you have access to private roof space, consider installing solar panels. This helps you generate clean energy (ie: renewable energy generated with zero emissions), which you can then use to power your home.
Solar panels cost approximately $10,000 to $50,000 to install, but they end up paying for themselves – it's possible to rely on solar energy to power your entire house!
Creating An Eco-Friendly Home: Renovating
Renovating your home? Here are several things to consider for an eco-friendly approach.
Use sustainable materials
Use green-certified materials
Use "energy-saving" windows
Sustainable materials: For those who want to go green, skip the man-made materials that undergo many stages of processing. Instead, go for organic materials such as wood, wool, natural stones, or bamboo – these are more sustainable. Anything that's made of recycled material, such as terrazzo, is also a good choice.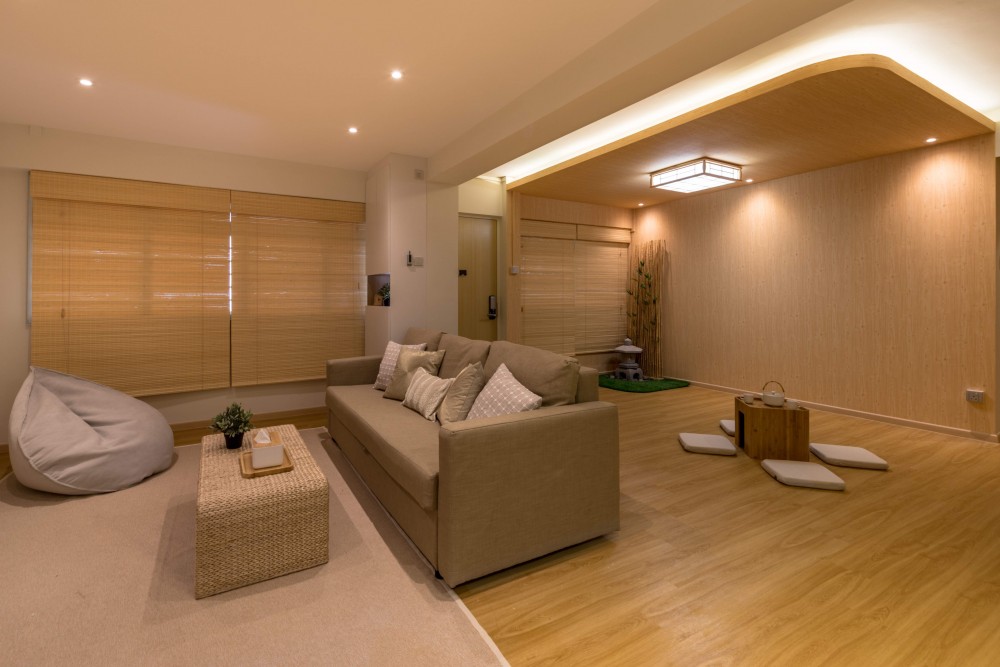 Green-certified materials: Sustainability aside, also look for green-certified materials which comprise low levels of toxic substances and emissions. More specifically, choose paint, carpentry laminates, floor screed and tile adhesive that are certified by the Singapore Green Building Council (SGBC). This doesn't just help the environment, it also reduces the chances of you and your family inhaling toxic emissions – talk about a win-win!
Energy saving windows: Not all windows are made equal. Some windows (such as double-glazed windows, or windows with insulating spacers) are energy saving, and help reduce your carbon footprint. With double-glazed windows, for example, these prevent external heat from entering your home, and also help insulate your home and keep it cool when the air-conditioning is turned on.
Creating An Eco-Friendly Home: Additional Tips
Not renovating your home, or moving anytime soon? Here's a list of low-effort things that you can do that can still have an impact.
Purchase the right appliances
Use LED lighting
Buy secondhand furniture
Buy locally produced furniture
Upcycle and reuse items
Purchase houseplants
Embrace minimalism
Purchasing appliances: Appliances such as air conditioners, refrigerators, and water heaters come with Energy and Water Efficiency Labels that tell you how efficient they are. And efficient appliances aren't just good for the environment – they help you save money too. If you use an air conditioner with 5 ticks on its energy efficiency label, this saves you an estimated $200+ in electricity bills a year, as compared to an air conditioner with just 2 ticks.
LED lighting: If you're not already using LED lights, go ahead and replace your lights ASAP. These light bulbs are toxin-free, and they're 80% more energy efficient as compared to traditional fluorescent and incandescent lights. They also last up to 10 times longer than traditional lighting, meaning you'll have to change your lightbulbs less frequently.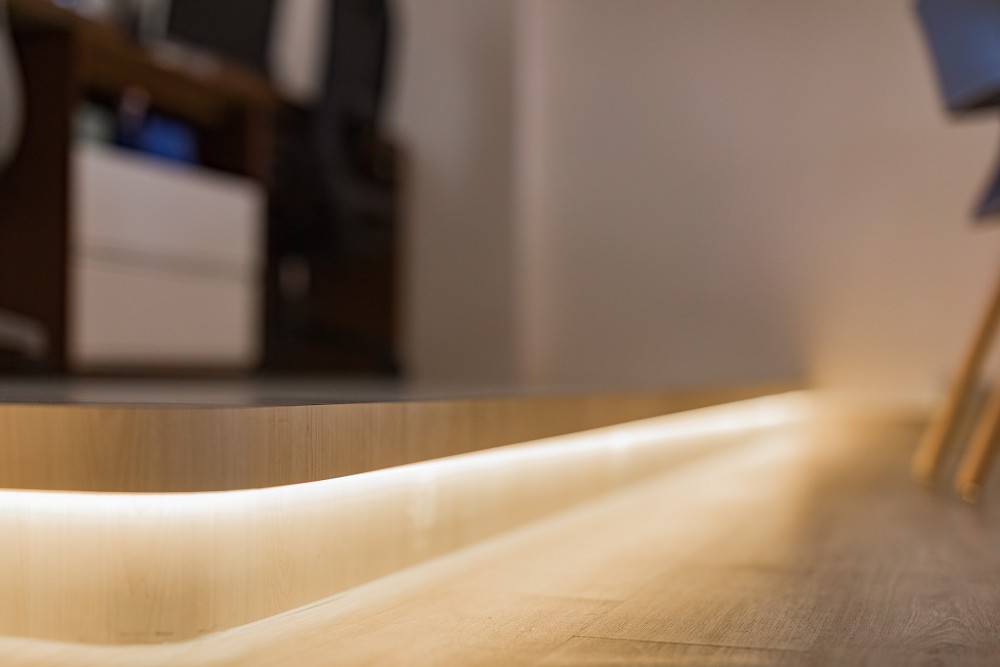 Buying secondhand: You probably wouldn't buy a secondhand couch or sofa, but why not buy preloved shelving, desks, and coffee tables? If you browse Carousell or similar platforms, you'll find listings for many brand new or like new items, which are virtually indistinguishable from what you'll find in stores.
Buying local: We're living in the Taobao era, where it's common for homeowners to ship most of their furniture from China. If possible, commit to buying local instead – this reduces wastage from transportation, and is much more environmentally friendly.
Upcycling: If you're the craftsy sort, consider upcycling and breathing new life into whatever existing materials you have. For example, you can reuse wood pallets, and transform these into an herb garden or a side table.
Houseplants: Houseplants are all the rage these days, and for good reason. Other than sprucing up the look of your home, plants also help with keeping the ambient temperature cool.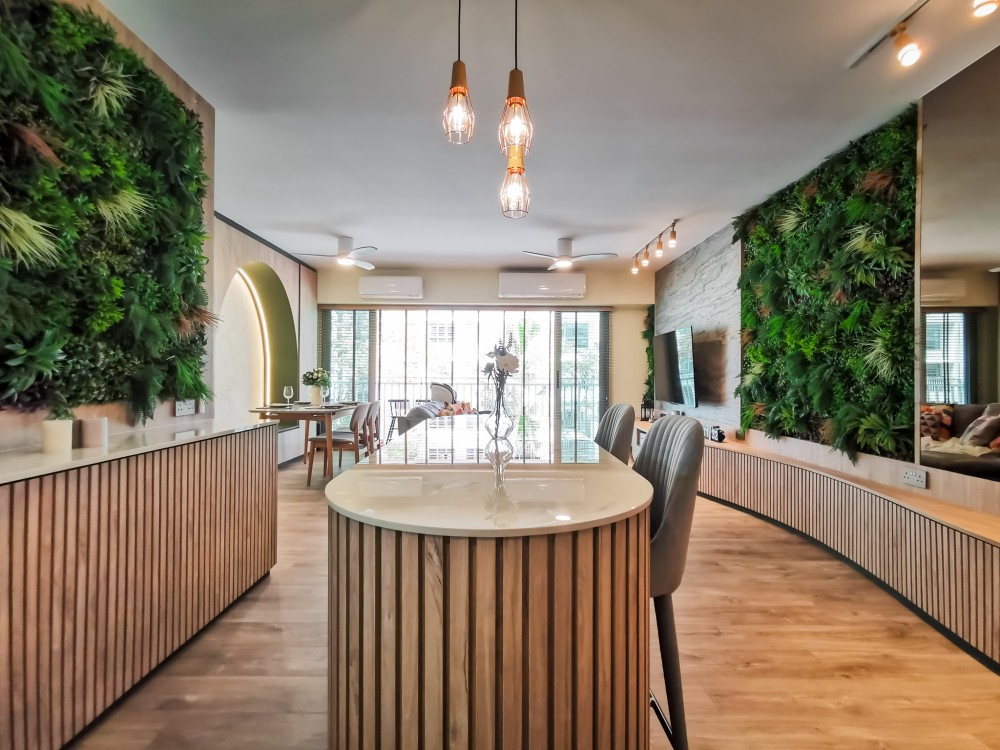 Minimalism: Minimalism and sustainability go hand-in-hand. With minimalism, you're striving to remove the distraction of excessive possessions, and only buying what you truly need. This definitely isn't for everyone, but if you're able to adopt a minimalist approach, you'll definitely generate less waste in the same breath.
Want to check out home renovation projects for more inspiration? Browse these designs on Hometrust, or click the button below to get connected with expert designers.