Blinds vs Curtains: Which Is Better?
We know Singaporeans are a practical bunch – so if you're trying to decide between curtains vs blinds, one of your first questions will probably be: which is more affordable?
Generally speaking, curtains are cheaper than blinds. However, do keep in mind that:
Blackout curtains are more expensive than regular curtains
If you're installing two sets of curtains (normal curtains + day curtains), the total cost will go up as well
Within the category of blinds, vinyl or PVC blinds are more affordable than wood or textured blinds
Pro-tip: You can easily get price estimates online. Get out your measuring tape and take down the dimensions of your windows, then search "buy curtains Singapore" or "buy blinds Singapore" and check out the different websites. Several of these offer instant price quotations – you'll just need to input your measurements and choose the material to receive a quote.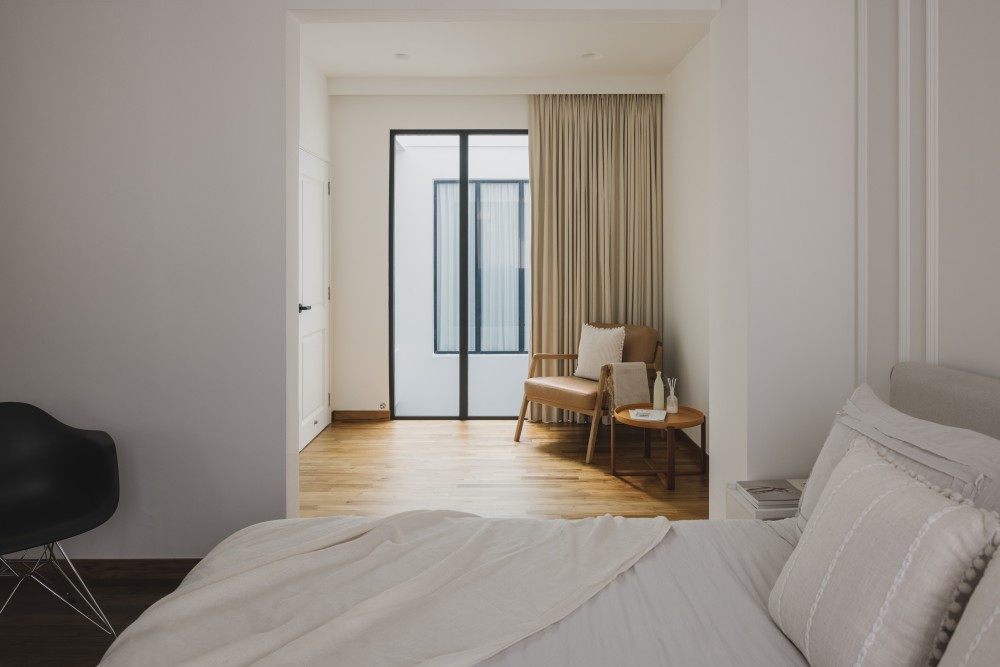 Obviously, you'll want your window treatment to blend into the overall aesthetic you've chosen for your home, instead of sticking out like a sore thumb.
When it comes to design and styles, you generally get more choice with curtains. Regardless of whether you're going for a minimalist look or a luxurious, opulent vibe, you'll have plenty of options to choose from.
With blinds, however, most of them feature a clean-cut look that is well-suited to modern, industrial, or minimalist styles. Because blinds are by nature streamlined and unfussy, it might be hard to make them work in a space that's meant to be cosy, hygge or maximalist.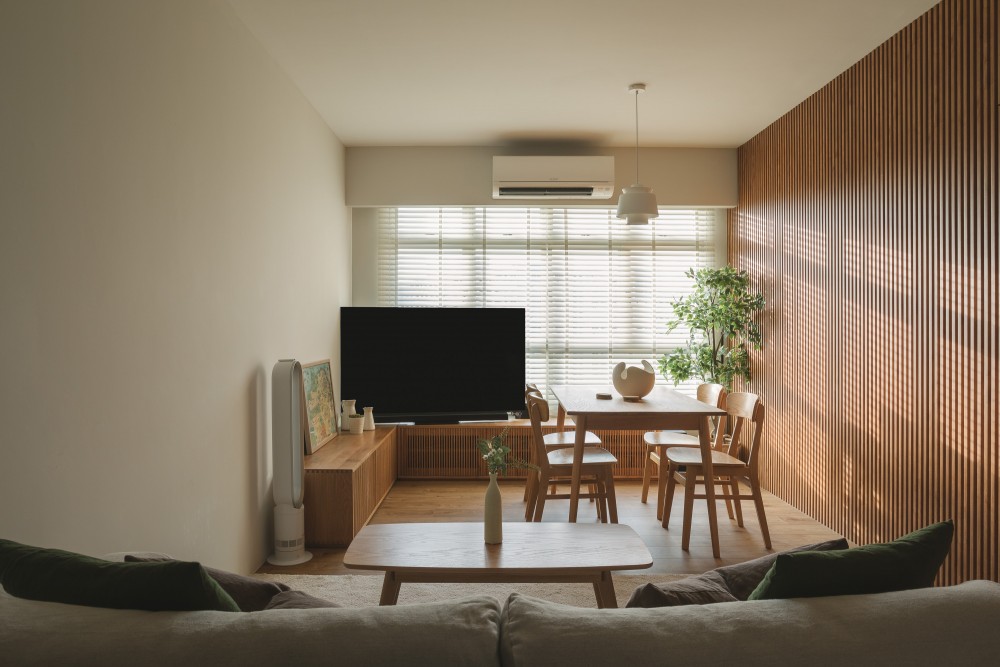 Between curtains and blinds, blinds are undoubtedly more durable.
If you clean and maintain your blinds properly (we'll get to this in a bit!), it's reasonable to expect that your blinds will last for 10-20 years. This is because blinds are made of synthetic materials (even most wooden blinds are made with polymer-coated wood), which allows them to be resistant to discolouration and everyday wear and tear.
Curtains, on the other hand, show their age faster. In general, you should expect to replace your curtains every 3-8 years.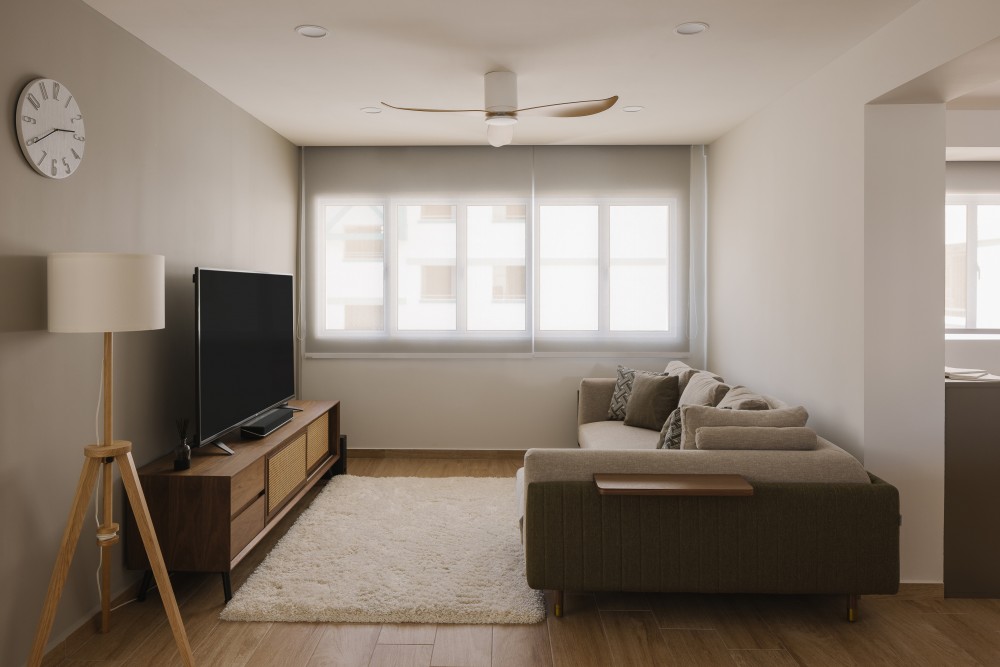 When it comes to maintenance, we find that it's much easier to clean and maintain blinds than curtains.
If you're opting for roller blinds (the lowest maintenance of them all!), you barely need to do any work. As you roll the blinds up and down, any dust that has temporarily settled on the blinds will fall off – so it's unlikely that dust will accumulate. For venetian blinds, you do get dust that collects on the slats of the blinds, but it's easy to dust it away with a microfibre cloth.
For curtains, you'll need to remove each individual hook before washing, which can be time-consuming. Not all curtains can be washed at home – some will need to be dry-cleaned (costing anywhere from $50 onwards).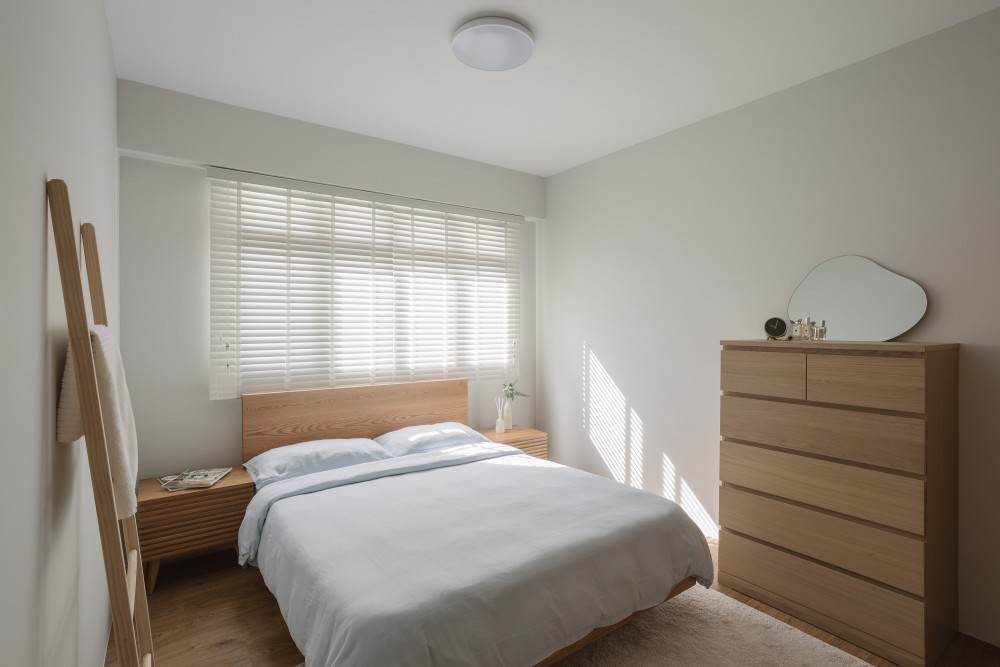 When it comes to filtering out light, blinds generally give you more control. With blinds, you can adjust the slats to let the desired amount of light in, which is harder to do with curtains.
Of course, if you want to completely block out light, blackout curtains are the obvious choice. That's why blackout curtains are so popular in bedrooms, where the goal is to block out as much light as possible to get a good night's sleep.
Making Your Decision: Blinds vs Curtains
Before making your decision about whether to get blinds or curtains, remember to consider the various factors: cost, versatility, durability, maintenance, and light control.
Also weigh up these factors in context of your specific situation and lifestyle – for example, if you have a helper at home who can take on the task of washing the curtains every few months, maintenance wouldn't be as big of an issue to you, and you might prioritise other factors instead.
At the end of the day, make sure your chosen window treatment works for you!
Renovating soon? Speak to top rated interior designers.
Discuss your home renovation ideas and plans with top rated firms, recommended by past homeowners. Let us help you shortlist the most suitable interior designers for your project.