Should You Install A False Ceiling In Your Home?
Some homeowners are big fans of the false ceiling, and others not so much.
In this article, we break down the pros and cons of a false ceiling, so you can decide if it's a good fit for your home.
What Is A False Ceiling Or Drop Ceiling?
A false ceiling, or drop ceiling, is an artificial ceiling that's made of plasterboard, gypsum, PVC, or wood.
Because false ceilings cover your existing ceiling, they help to hide unsightly wires, giving your home a sleek look.
In terms of materials, most false ceilings these days are made with plasterboard. This material is robust, can last for up to 20 years, and is 30%-40% more affordable compared to the other options.
For folks who are intending to install a false ceiling in wet zones (ie the kitchen or bathroom), make sure you opt for water-resistant plasterboard. Standard plasterboard isn't water-resistant, and isn't suitable for use in these areas.
The Advantages Of A False Ceiling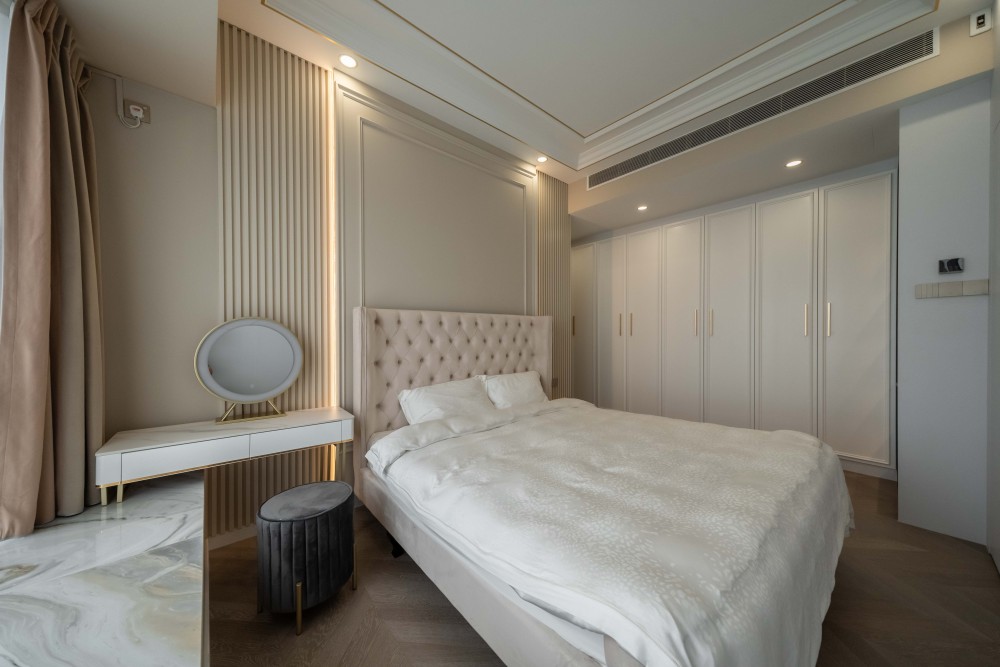 The main advantages of installing a false ceiling include:
Hiding electrical wires
Improving the acoustics in your room
First and foremost, false ceilings help you to camouflage any electrical wiring, ducts and pipes, making your room look neat and uncluttered.
On top of that, when you install a false ceiling, this creates an air cavity behind the false ceiling that provides sound insulation. The air cavity helps to reduce echoes and noise, and provides better acoustics within the room.
The Disadvantages Of A False Ceiling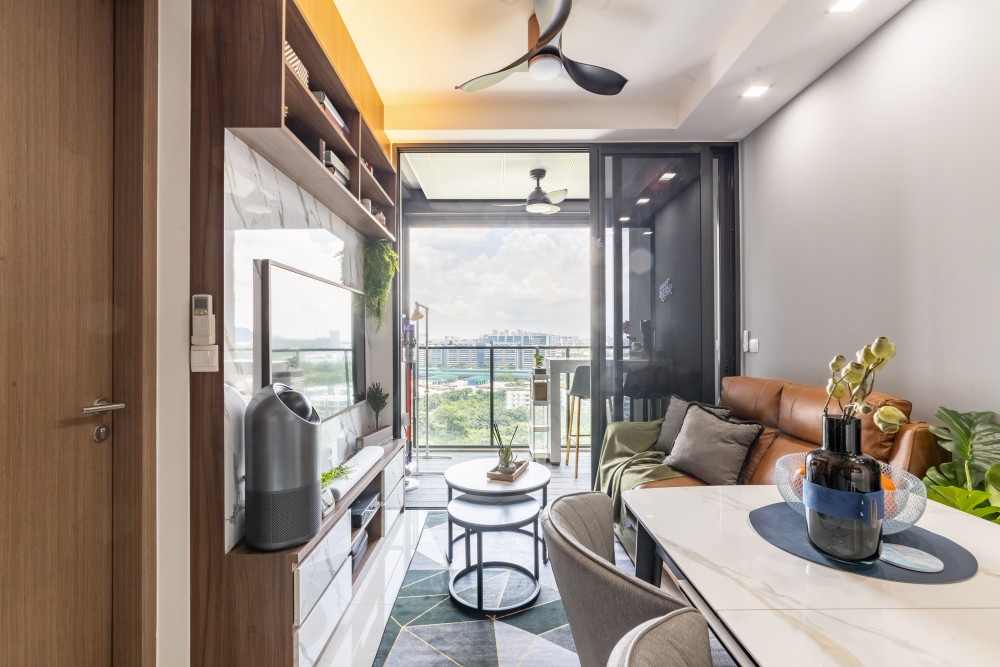 On the flip side, here are some disadvantages associated with false ceilings:
Reduces the height of your room
Incurs additional cost
Makes it difficult to carry out repair works
Makes it difficult to clean
One of the biggest disadvantages that false ceilings present is that they reduce the height of your room. If you're staying in an HDB, where ceilings heights aren't that tall to begin with, this might make your space feel claustrophobic.
On top of that, of course, there's the added cost that you'll incur by installing a false ceiling.
Depending on the material you choose and the company you're engaging to fix up your false ceiling, prices range from S$3.50 to S$13 per square foot. If you're installing a false ceiling in a living room of a 4-room BTO flat, for example, you can expect to spend S$2,000 or more.
Last but not least, it's more troublesome to clean, maintain and repair false ceilings as compared to regular ceilings. With regards to repairs: if there are any problems with the wires hidden within your false ceiling, your electrician might need to remove part of the false ceiling in order to repair the wires.
False Ceiling: Yes Or No?
Should you install a false ceiling in your home? It ultimately boils down to your needs.
If you're on a tight budget and want to keep your renovation affordable, then we'd recommend skipping the false ceiling.
But if you're okay with incurring that extra cost in order to get a seamless look for your room, then go for it!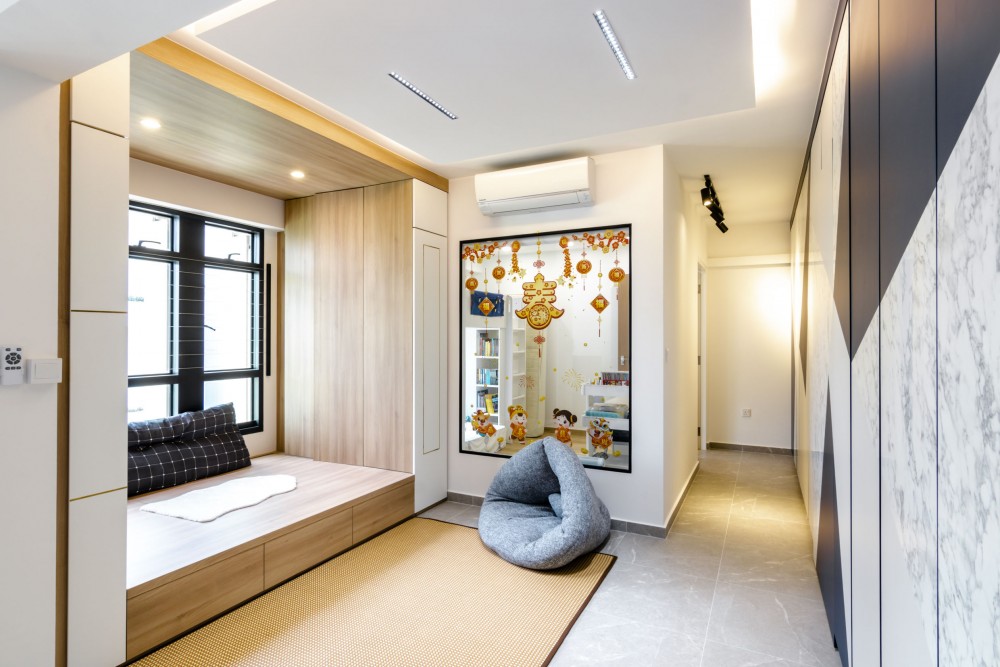 Want to check out home renovation projects for more inspiration? Browse false ceiling design ideas on Hometrust, or click the button below to get connected with expert designers.
Renovating soon? Speak to top rated interior designers.
Discuss your home renovation ideas and plans with top rated firms, recommended by past homeowners. Let us help you shortlist the most suitable interior designers for your project.