Keeping Noise At Bay: How To Stop Noise From Coming Into Your Home
Maybe you have the luxury to work from home, and you need a quiet environment in order to be productive.
Maybe you need to unwind and relax on the weekends, and you value peace and quiet.
No matter what it is, we can all agree that it's annoying when it's too noisy at home. In this article, we'll teach you several methods that you can use to block out noise at home.
Read on to find out more!
Blocking Out Noise: Easy Difficulty Level
These are the easiest, simplest fixes to block out noise. Give these a go before trying the more difficult fixes!
If you can't concentrate on your work because there's too much noise: relocate your study or workspace. The nearer you are to the 'hubs' of your home – most often, the kitchen, the more likely you'll be able to hear all the noise that's generated from there. Try to put as much distance between yourself and these hubs as possible, so you won't be able to hear the washing machine whirling away while you're on your work call.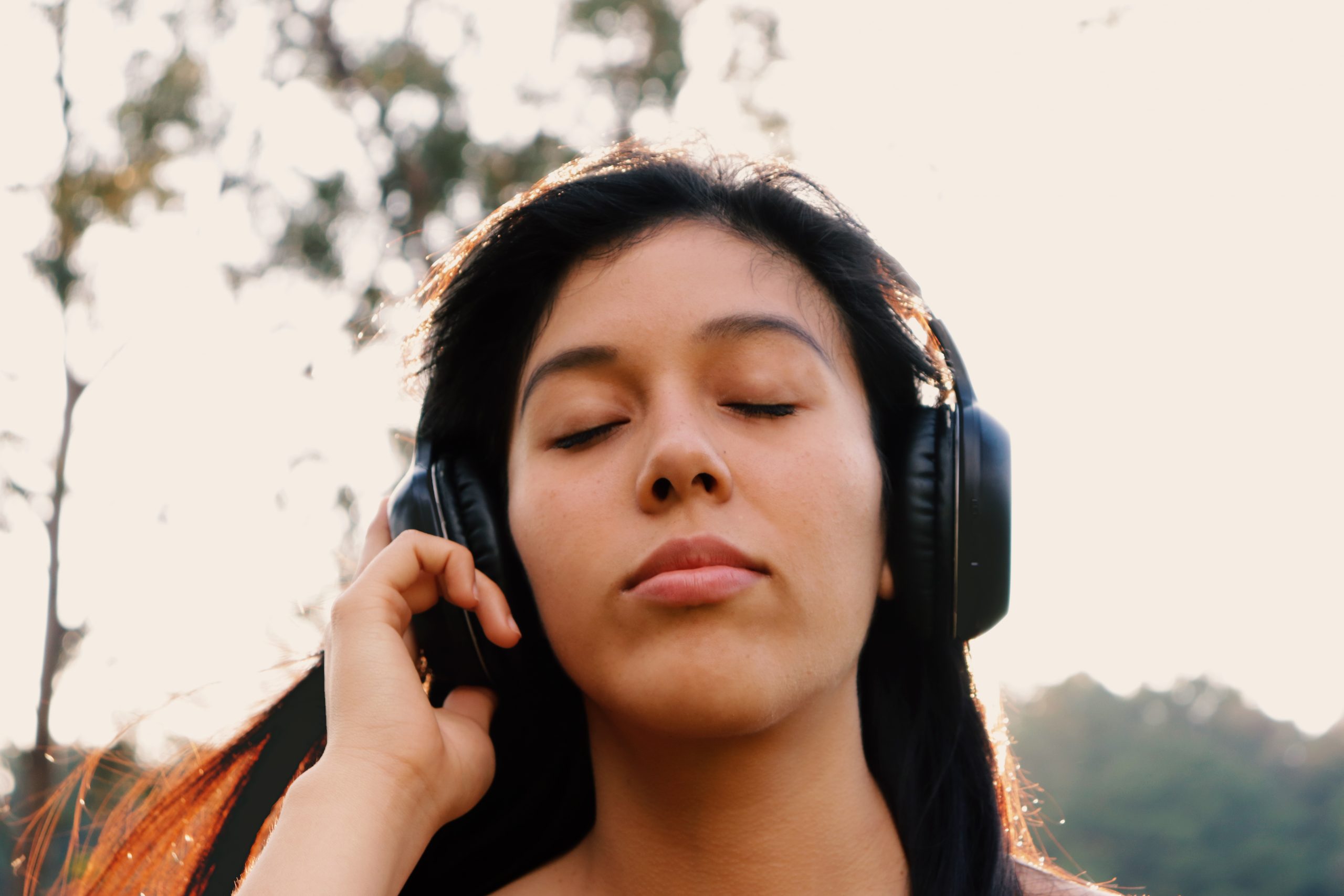 Another method is to invest in a pair of noise-cancelling headphones, if you haven't already done so. There are many brands available, so do your research and figure out what you need. Some features that might come in handy include: long battery life, multipoint bluetooth (this allows you to connect your headphones to more than one device simultaneously), wireless charging, etc.
Last but not least, consider using white noise to block out surrounding disturbances such as construction work, or traffic sounds. White noise is essentially noise that is produced by combining sounds of all different frequencies together. Because white noise contains all frequencies, it is effective in masking other sounds, and it can help you concentrate better.
How do you use white noise? There are many options – you can download a white noise app, or use online website such as Coffitivity and Noises.Online.
Blocking Out Noise: Medium Difficulty Level
Easy fixes didn't work for you? Don't panic – here are some other methods you can try in order to block out noise.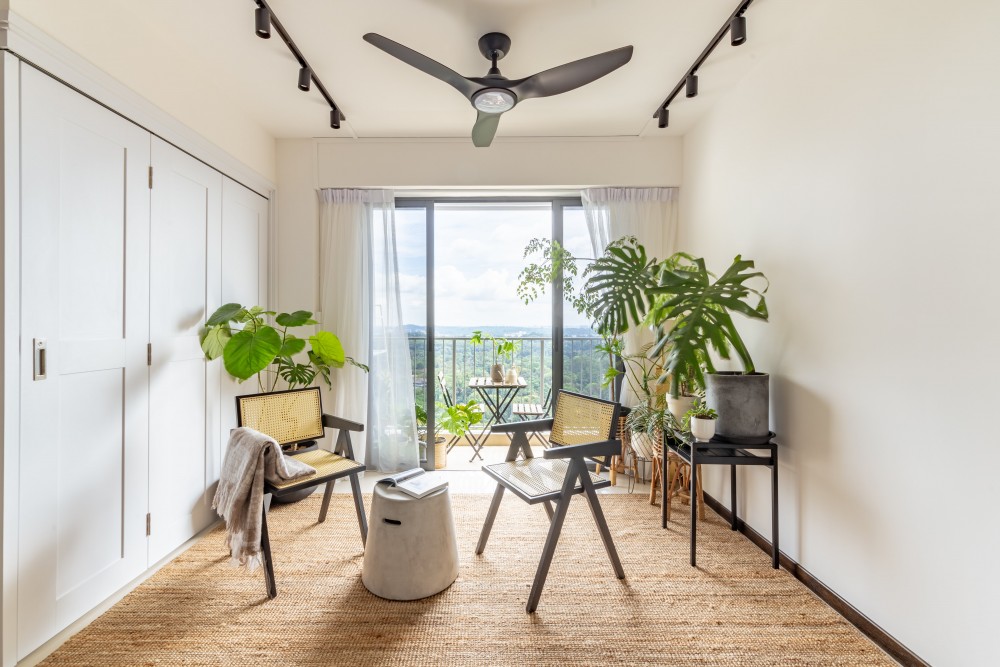 First, outfit your apartment with more plants. Plants help to absorb sound – especially those with rough bark and thick, fleshy leaves. More is more here: the more plants you have and the bigger these plants are, the more sound they'll absorb.
Just keep in mind that you should position your plants in different locations within your space, rather than positioning them all in one corner. By spacing your plants out, this will maximise their sound absorbing capabilities.
Next, add soft furnishings to your apartment, such as rugs, curtains, and upholstered chairs. The thicker and heavier the fabrics, the more effective they'll be in absorbing sound. For instance, heavy velvet curtains will be a lot more effective as compared to thin, gauzy day curtains.
If you're trying to block out noise from another room, you can also try using a door sweep. Every door comes with an air gap, and by sealing the gap, you'll be able to block sound from coming in. Here, look for a commercial-grade sweep with a thick rubber strip that can keep out dust and bugs together with sound.
Door sweeps are also known as "door draft stoppers" and "door seals" – you'll be able to find many options on Shopee and other eCommerce platforms.
Lastly, you can also use sound absorbing panels. These are basically panels that you can stick onto your walls in order to absorb sound. The thickness of these panels vary; the thicker they are, the more effective they'll be. Again, spread out your panels evenly amongst all your walls for a better result. You can also place the panels on your ceiling.
Sound absorbing panels are also known as "acoustic panels" and "acoustic foam", and can be purchased on Shopee.
Blocking Out Noise: Tough Difficulty Level
Tried all the previous methods, but still experiencing noise in your home?
It's time to bring out the big guns – here are some additional methods that should (hopefully!) do the trick.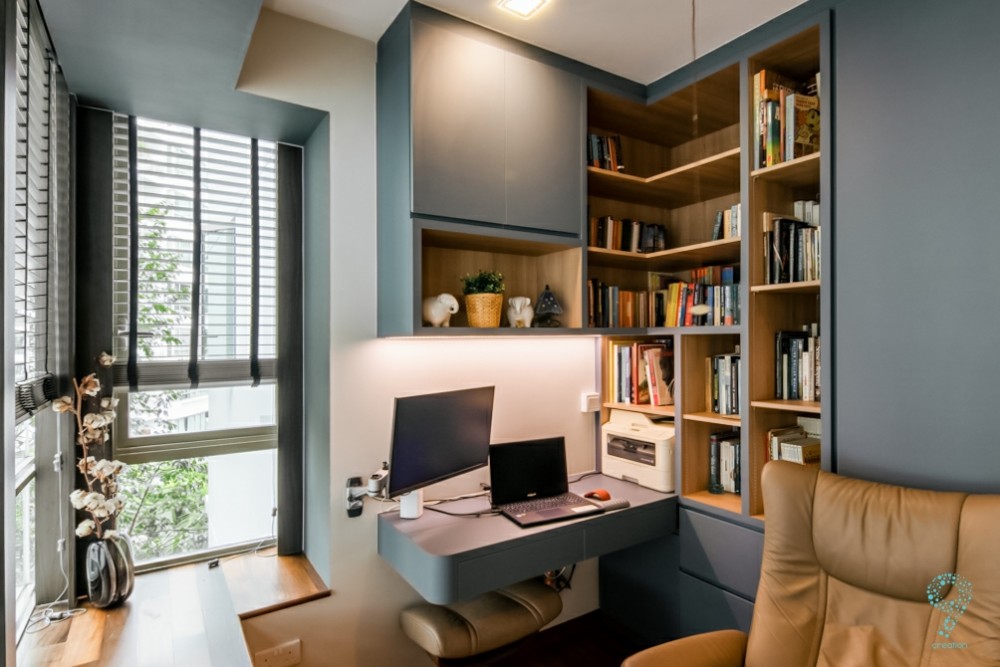 First, if you have a thin wall and you can always hear your neighbours going about their daily business, try adding a wall-to-wall bookcase to that particular wall to muffle the noise. You don't have to get a built-in (which will be expensive) – just go to IKEA and look at the different permutations and combinations of bookcases, in order to find something that fits snugly to your wall.
Once your bookcase is up, fill it with as many items as possible to add mass – these will help to resist the vibrations and reduce sound transmissions.
Next, replace your windows with triple-pane windows. Assuming your existing windows are double-glazed or double-pane, using triple-glazed windows will definitely help you reduce noise pollution. You'll need to hire a contractor to help you do this.
Again, do your research, because there are plenty of options out there. For instance, some companies specialize in triple-glazed windows with built-in blinds.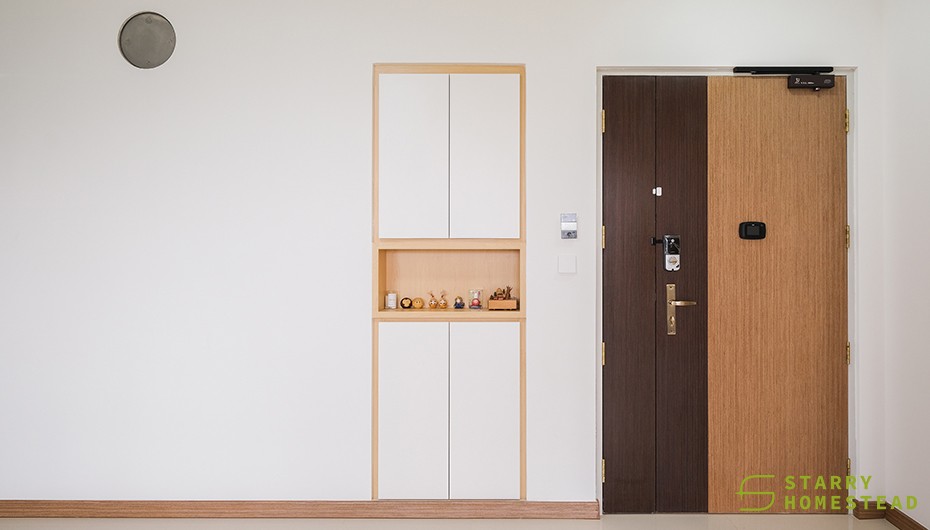 Lastly, another thing that you can do to block out the noise is to replace your door with a solid wood core door. Most houses come with hollow core doors as the default option – and these doors are built with an inner cardboard honeycomb core that is surrounded by a softwood frame. Because the surfaces face thin wood veneers, and the core is filled with air, these doors aren't great in blocking sound.
Solid wood core doors, on the other hand, come with a solid core of wood or composite material. Because they're more dense and sturdy, they block noise more effectively. These are obviously more expensive than hollow core doors, but even within the solid core range, you can choose from more affordable options (Medium Density Fiberboard (MDF) doors) and more expensive ones (hardwood doors).
Want to check out home renovation projects for more inspiration? Browse home design ideas on Hometrust, or click the button below to get connected with expert designers.