Your All-In-One Guide To Understanding Popular Interior Styles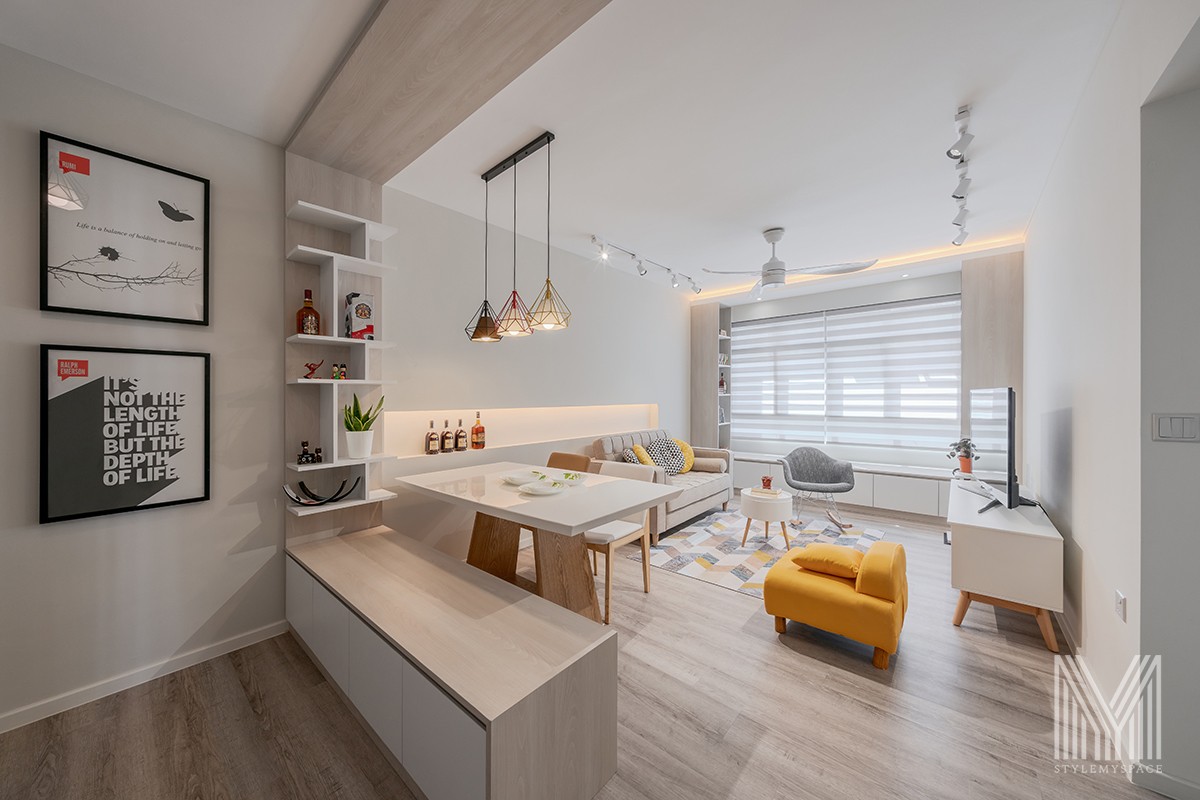 So, after much waiting, you've secured the much desired BTO of your dreams. Or perhaps you're just looking to give your existing home a much needed spruce up with a brand new look with a fresh interior style, and you're looking to dip your toes into something new that you've never tried before.
Admittedly, there are so many interior styles that it may seem quite daunting to get started. Fret not though, we've compiled a handy dandy guide for you to better understand the most popular interior styles out there that would be the most suitable for you and all your living needs — so read on!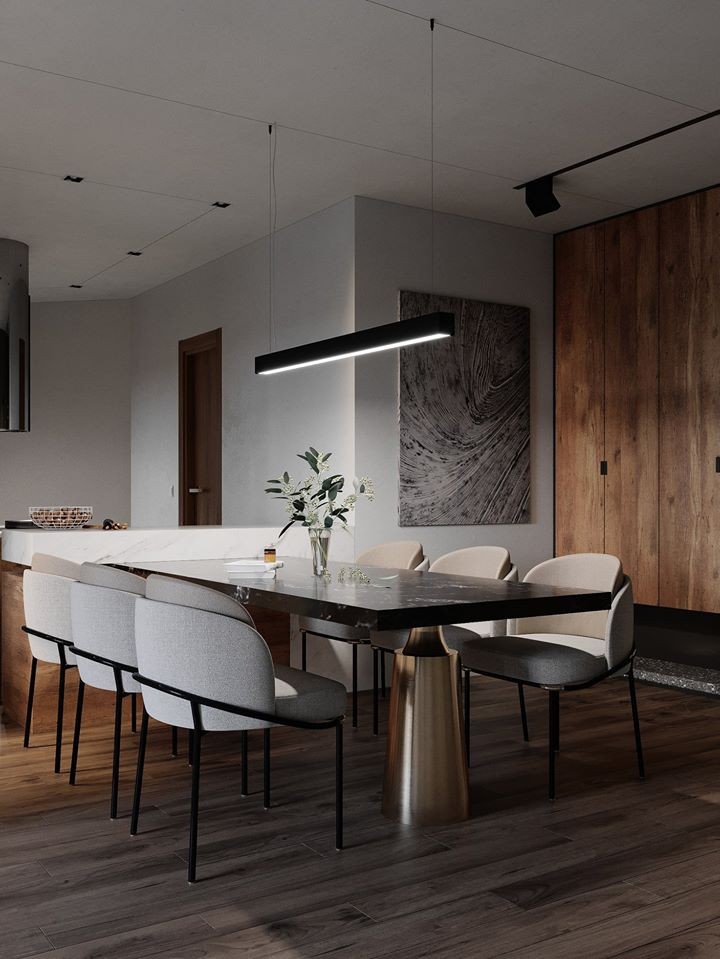 1. For the bold — a mature and rugged industrial style
For the go-getters and the bold, an industrial style would serve to be a welcome contrast to the stark modernity of most Singaporean homes and apartments! Think about an unfinished rawness of the rustic — exposed copper pipes and classically run-down brick walls reveals so much character and is a staple of the industrial age, refurbished for modern needs!
A tip for those of you considering this style: The industrial style takes its cues from the days of old — think interesting lighting fixtures, plenty of exposed brick, and plenty of weathered wood. Of course, industrial decorations can be pretty wide-ranging, and you can pick and choose the type that you like. From a more modern rustic style with clean lines, to a rugged vibe with sparser ornamentation, it's all up to you.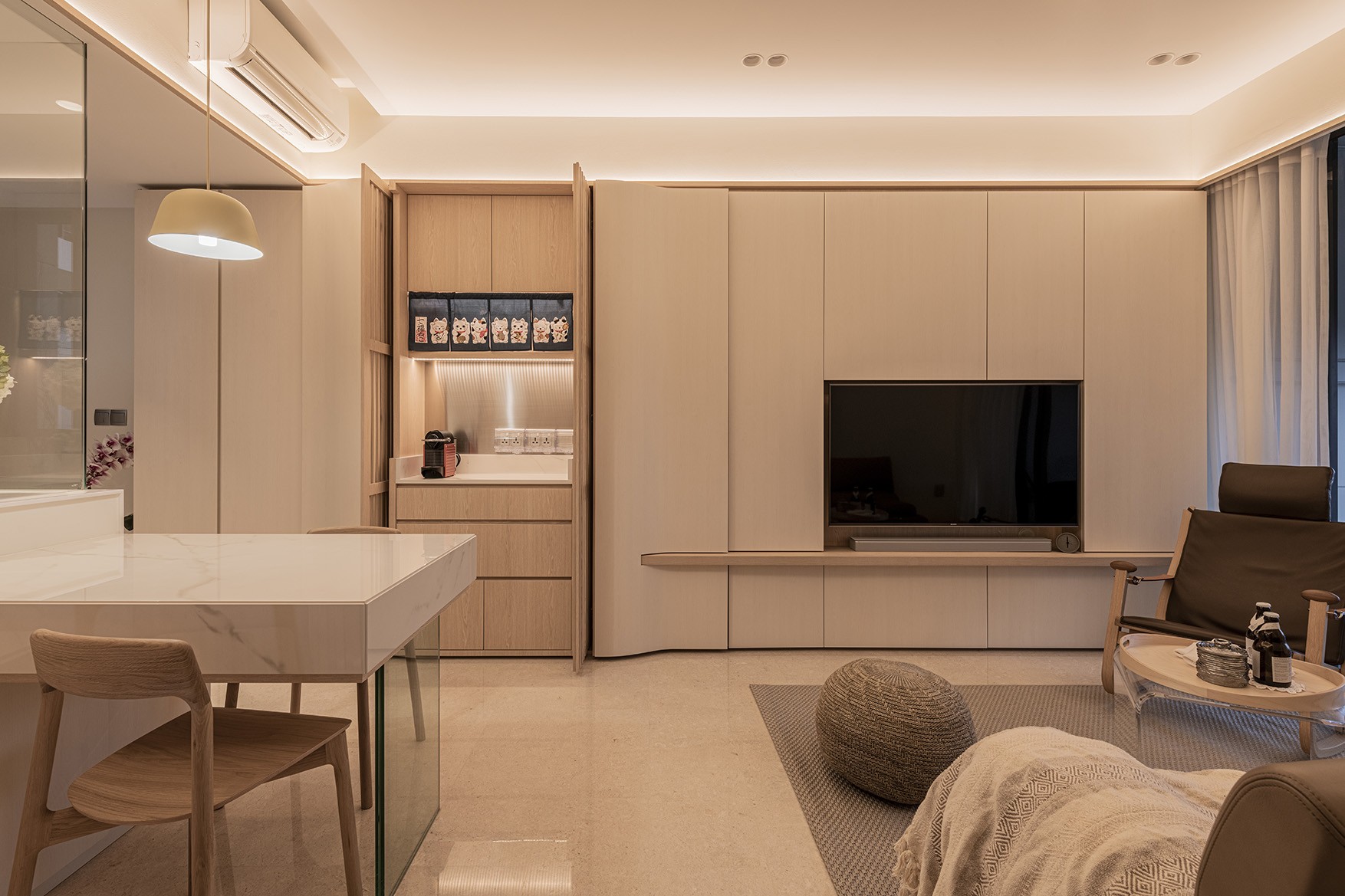 2. For those who enjoy simplicity and serenity — try the Scandinavian minimalist style
The Scandinavian style has always been hugely popular in Singapore, and is definitely aided by our national love for Swedish furniture chain IKEA! Paying a rightful homage to an aesthetic of calming and natural simplicity, the Scandinavian style can usually be categorised by a neutral palette and furniture with clean and simple lines.
A big tip for those who are heavily inclined towards this timeless style: think of old Nordic wood and all-white walls — the combination is a classic and never grows old! With the incorporation of elements like quirky furniture in the streamlined Bauhaus style you can very easily switch out depending on your mood — this minimalist style is meant to be functional, accessible, and versatile!
Some other characteristics of this style consists of clean and open spaces with a lot of natural light, and ideally a houseplant (or five!) taking root in various strategic corners of your home!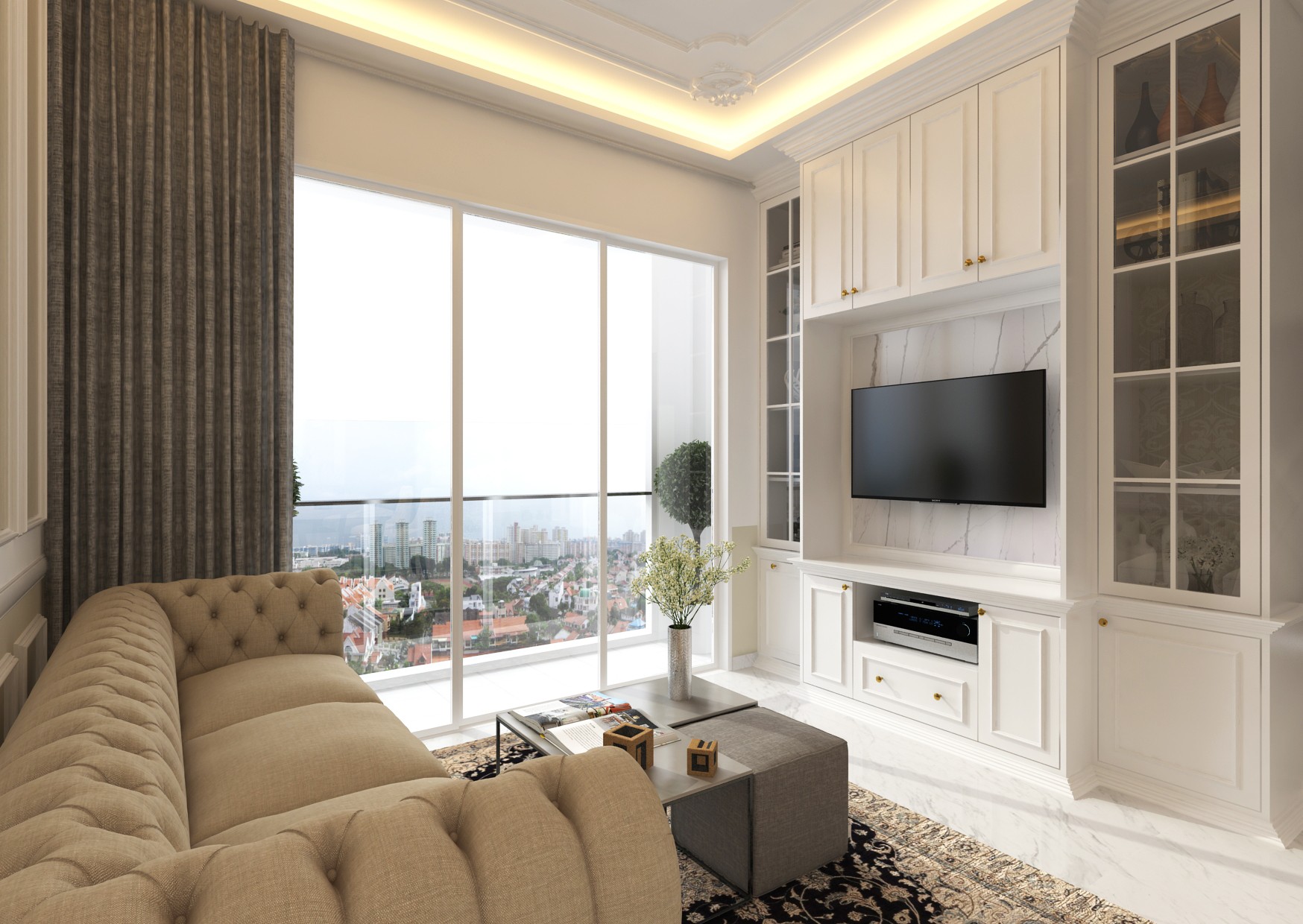 3. For the old souls — a vintage chic style is your nod to the whimsicality of the past
This vintage-inspired chic style is reminiscent of old European cottages, cozy fireplaces, and the tantalising whiff of grandma's cooking! Think about the comforting aesthetics of old-fashioned (in the best way, of course!) florals, frilly lace, and pale pastel colours.
To bring forth this style into your home, make sure to place layers upon layers of fabrics — decorations like one in a kind quilts, throw pillows in bold colours, and accent pieces — around select corners of your house! Just make sure they're all in muted, soft colours to ensure an overall clean canvas and wonderful feminine energy.
Remember, anything floral, patina-distressed wood details and furniture, and anything tasseled or with a scalloped hem would be just the thing for your new vintage chic home! Sometimes, old is just simply gold — and this is a true prime example.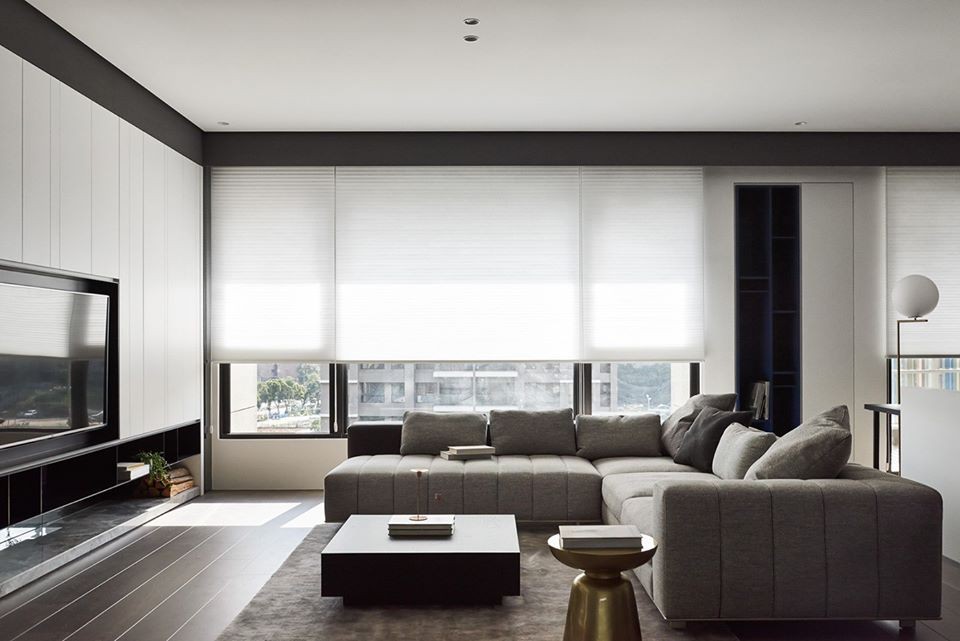 4. For the ultra cool: consider a sleek ultra modern style for an understated contemporary twist
The ultra modern style has always been the classically timeless style that never seems to go out of fashion. Many people would confuse it with the Scandinavian neutral style and for good reason — both styles have a markedly similar emphasis on the simple interiors and neutral colour palettes.
However, what distinguishes the ultra modern style is the streamlined sleekness of both the colours and the furniture — every furniture is handpicked to be functional, with a purposeful intention behind every selection; while the colours are usually selected to coexist harmoniously with the furniture. Furthermore, none of these modern elements take center stage, but serves to encapsulate a broad, clean-cut look that is a staple for most modern homes.
For the best explanation of the modern style, think of the cool, crisp lines of the furniture, supported by carefully selected walls and tiles — never demanding attention, but blending wonderfully together into a style that never tires.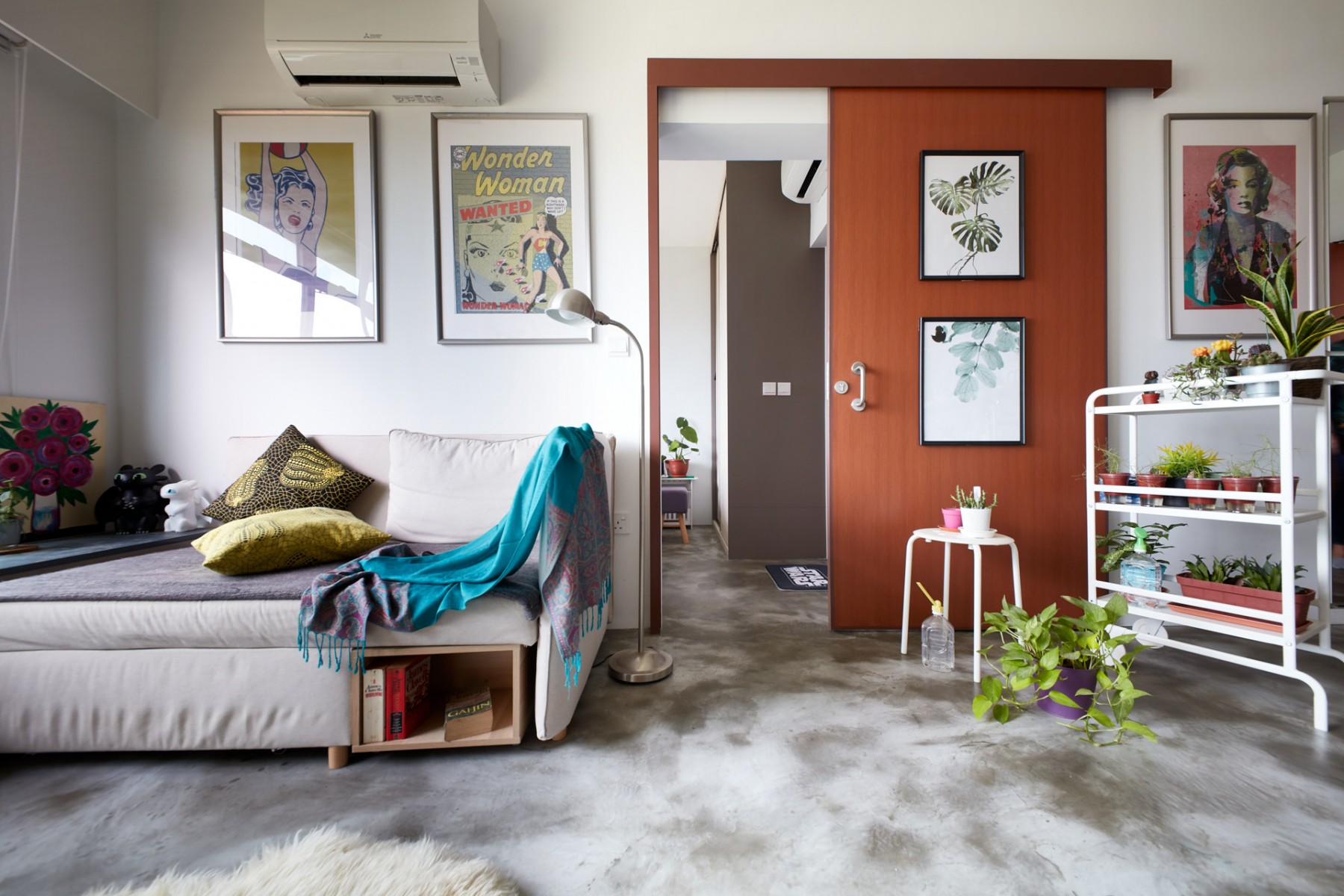 5. For the inner hipster in all of us: consider the bohemian chic style
If you're a happy go lucky free spirit, the bohemian chic style is ideal for you! This style captures the very essence of the adventurous and carefree lifestyle where everything goes. Standing in stark juxtaposition to the ultra modern style where everything is sleek, curated, and purposeful, the bohemian chic style embraces a relaxed atmosphere — think intentional clutter and stylized mess, creating a warm ambiance and enviable 'lived-in' look! Now, that's what we call a cozy home we'll love to snuggle and kick back in!
If you're planning on trying out the bohemian design style, start off with a simple base for your home — neutral colours, warm wood accents and the like — so you can gradually build up on the bohemian chic. It also balances out the colours and textures of your furnishings, and prevents your home from appearing too loud or gaudy. Remember, moderation is key here!
Once you've got that covered, make sure you don't skimp on the layers and the textures! Invest in a good throw duvet over your sofa, a few comfy pillows with interesting designs, multiple wall tapestries over your bed, and soft rugs in the living room. In addition, consider some lovely botanicals and houseplants and let them roam free in your home — a great way to add a touch of interest and depth to your home.
Conclusion
While there are a whole host of other interior design styles out there that you should definitely consider, most styles are offshoots or a variation of the styles listed here. That being said, who ever said that you should stick to one of these styles? We believe that your home should reflect you — your personality, living habits, assorted interests — so feel free to experiment across all styles to find the one that would be the most suited for you. Good luck!
Renovating soon? Let Hometrust recommend the best interior designers.
If you are reading this, you are probably wondering how you can create your dream home.
Here's the thing, everyone's needs and requirements for their home renovation is different. A designer that may work for someone else, may not quite work for you.
At Hometrust, we're here to help match top rated designers, recommended by past homeowners to you through our data-driven and matching algorithm.
Whether you are looking for partial renovation or a full fledge overhaul, we'll be able to recommend you top designers to match your renovation requirements and lifestyle.
Recommendations and free and you can simply start by helping us understand your needs below!
Get Recommendations
Renovate safe!
The Hometrust Team