10 Home Renovation Tips First-time Homeowners Should Know
Renovating your first home can be stressful. Learn how to avoid potential pitfalls by equipping yourself with useful knowledge before you embark on your journey.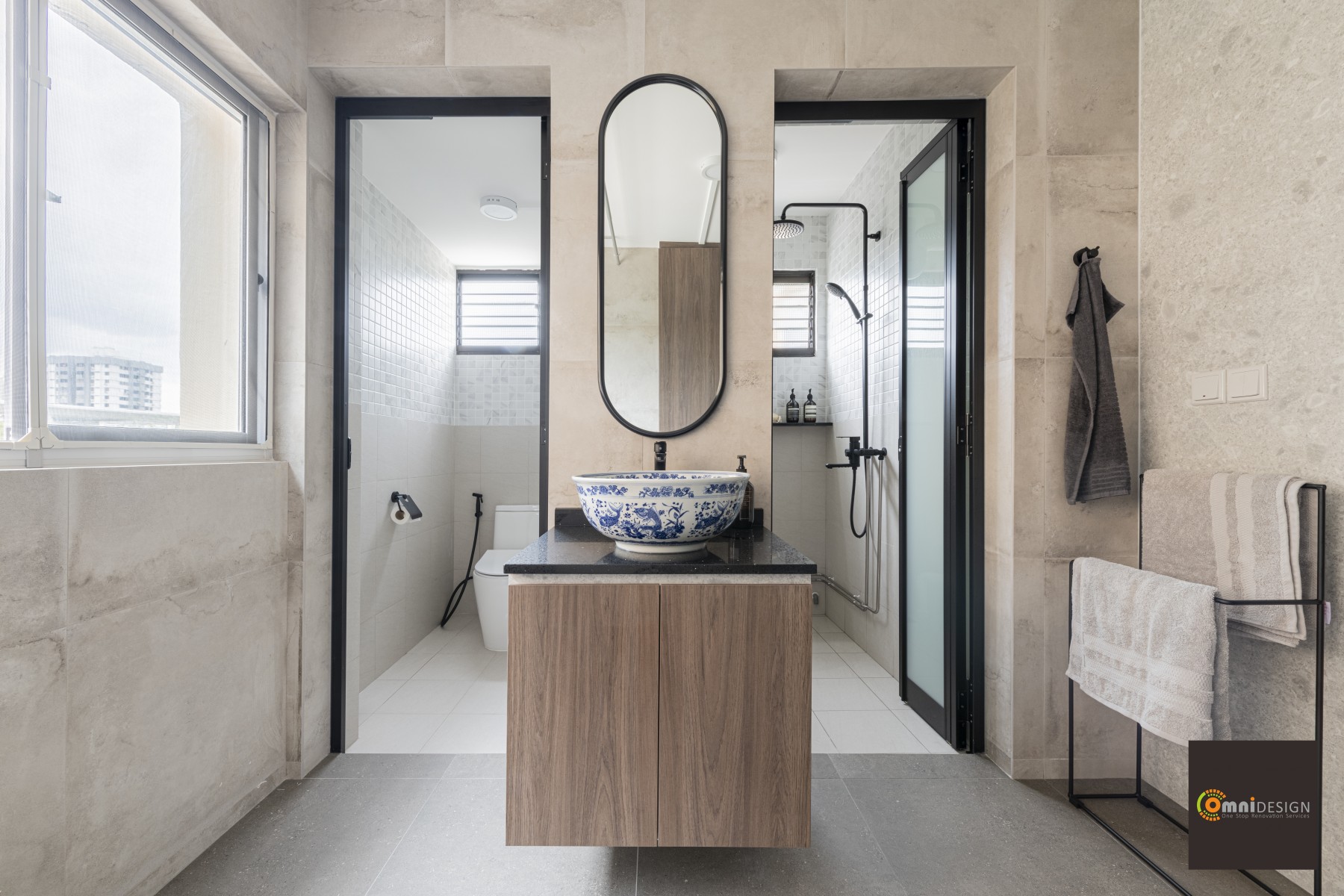 Congratulations on passing through yet another landmark in life-getting home first! While the prospect of bringing your dream home to life is a thrilling one-after all, it's often easy to mess things up with countless things to take care. We'll share some insider tips before you start renovating, which could help make your rite of passage a little smoother. We will discuss relevant issues like choosing your ideal contractor or interior designer as well as managing the renovation process itself.
While there's a possibility in a competent interior designer's hands that your renovation will be completely smooth sailing, you should always keep mentally prepared of a hiccup or two. Common challenges include work delays due to shortages of supplies or personnel as well as unexpected site limitations that may require a change in plans.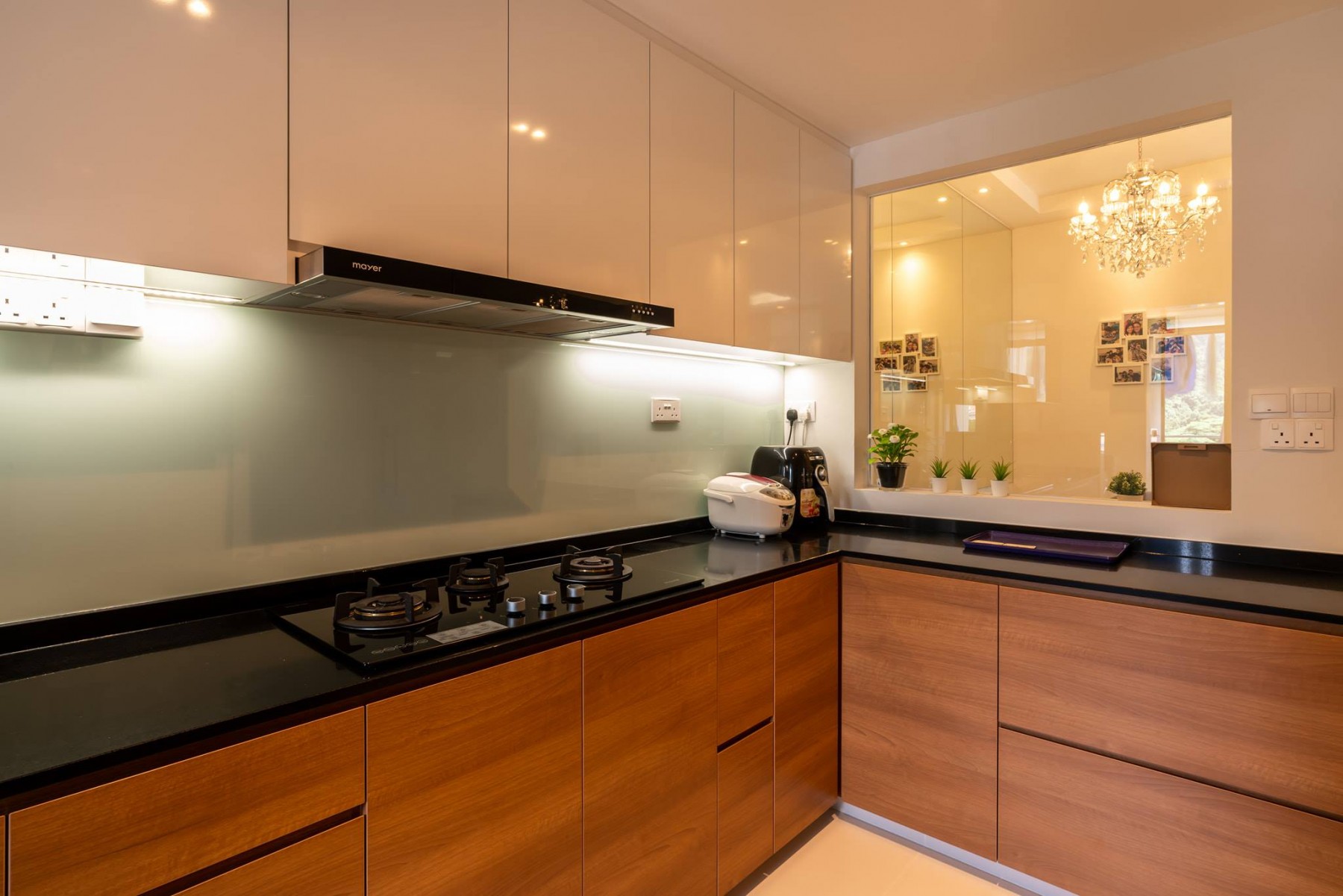 1. Scrutinise Your Renovation Contract Like a Hawk
Unfortunately, we know all-too-well that many first-time homeowners still do not study the contract in detail before putting pen to paper. While it is understandable that there could be other obligations on your mind during this testing period, but this a sizeable investment worth the time and effort to scrutinise all the fine print to the last detail. Granted, your ID may be well-known to industry or highly recommended by your best fellow but you should never let your guard down. It is necessary to thoroughly understand the details of your contract for the renovation. Ensure that each project process provides a comprehensive breakdown of the scope of work and costs.
You should also check both the schedule and the terms of payment before you sign the contract and negotiate if you need to. Once the contract is signed it will be hard to make any changes to the schedule and terms. Regardless of how much you trust the ID or contractor, never make the rookie mistake of paying your ID too soon. Protect your own interest as the last thing you want is to end with delayed completion or worse, unfinished renovation!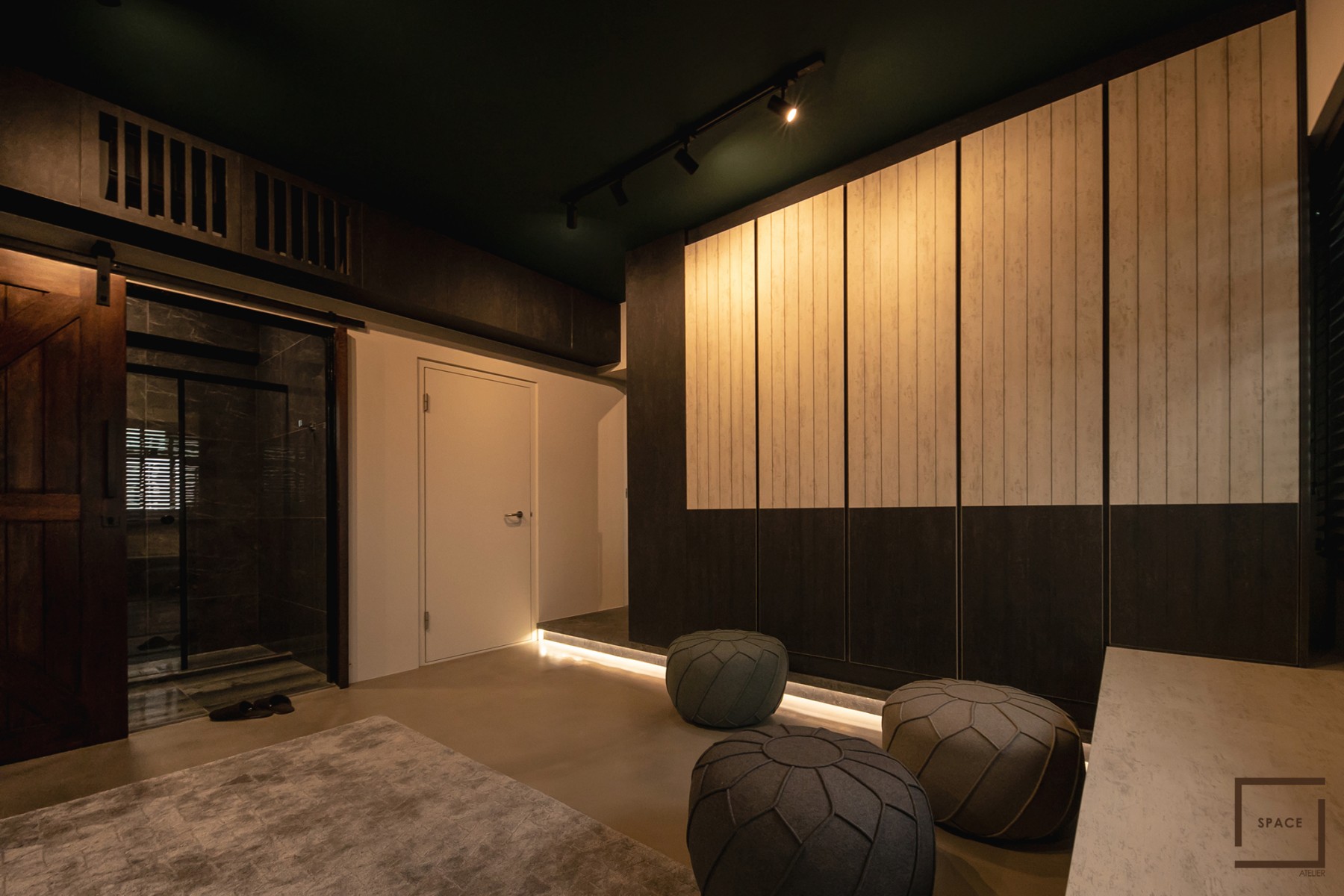 2. Never Rush Your Renovation Unnecessarily
Never hurry through your process, particularly the most time-consuming design phase. Once the renovation begins, any changes will not only result in exasperating delays but will likely add to the costs as well. You should carefully consider what your ID proposes, as you will have to live with these decisions for years to come. Do not fall for cheap renovation packages before finding out what the catch is.
You should also start planning the renovation as soon as you get your floor plan, and not until you receive your keys. Because with more time on hand, you will be able to ask around, meet different companies in interior design and carefully compare the deals. Since you'll probably spend a 5-digit sum on your first home renovation project, never hurry to make a decision!
3. Take A Few Months To Plan and Prepare
If you are collecting pre-renovation keys, make sure to pop by for a quick on site. Believe me, this will give you a better idea of where things should be, and make it easier to create the ideal layout for your new home. Take note of key structures (e.g. HDB bomb shelter, load-bearing walls) as they inform your choices when it's time to think of design ideas.
If you're thinking about having a kid or letting your elderly parents move in, putting some thought into proving your home in the future is worthwhile. Planning ahead will make it easier to tailor the layout and features of your home when it's time to start catering for your family members' needs and how you anticipate the spaces will be used by different members of your family.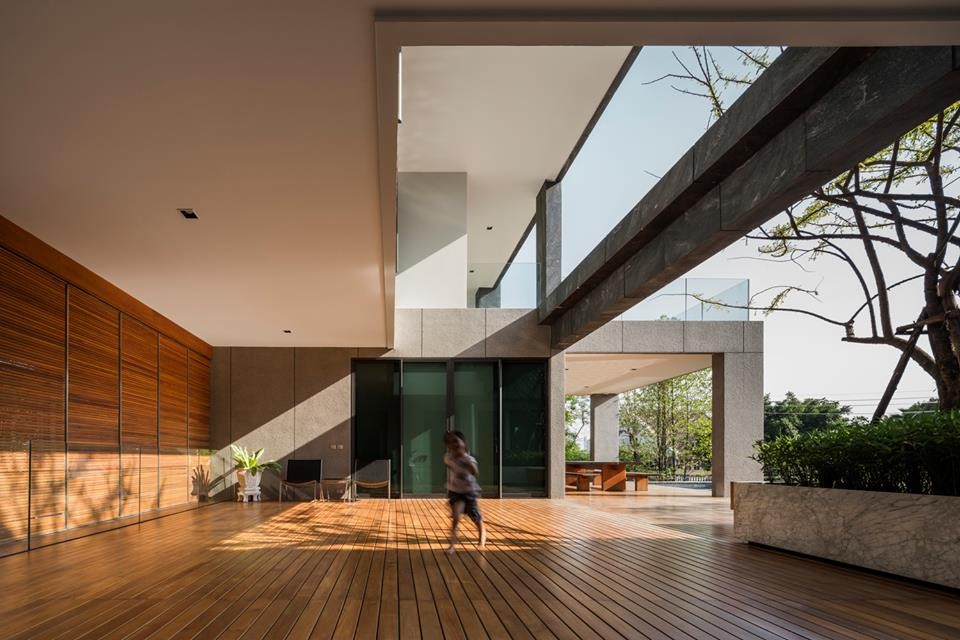 4. Resist Following Design Trends Blindly
We understand how difficult it is to resist bare cement floor's edgy industrial aesthetic and the warmth of authentic brick surfaces, but you might want to think twice before introducing them into your new home.
We understand that almost every new homeowner wants to be as up-to-date as possible on the interior design of their home. However, don't try to embed too many trends into your home. Consideration of an interior design theme that fits your budget and lifestyle is essential, instead of blindly following trends. If you rent or sell your home in the future, choose a flexible style that suits your needs, as that might even help increase the value of your property.
Certain popular features, while seductive, can require extra maintenance, so you might want to pass them on, especially if doing housework is not necessary your thing.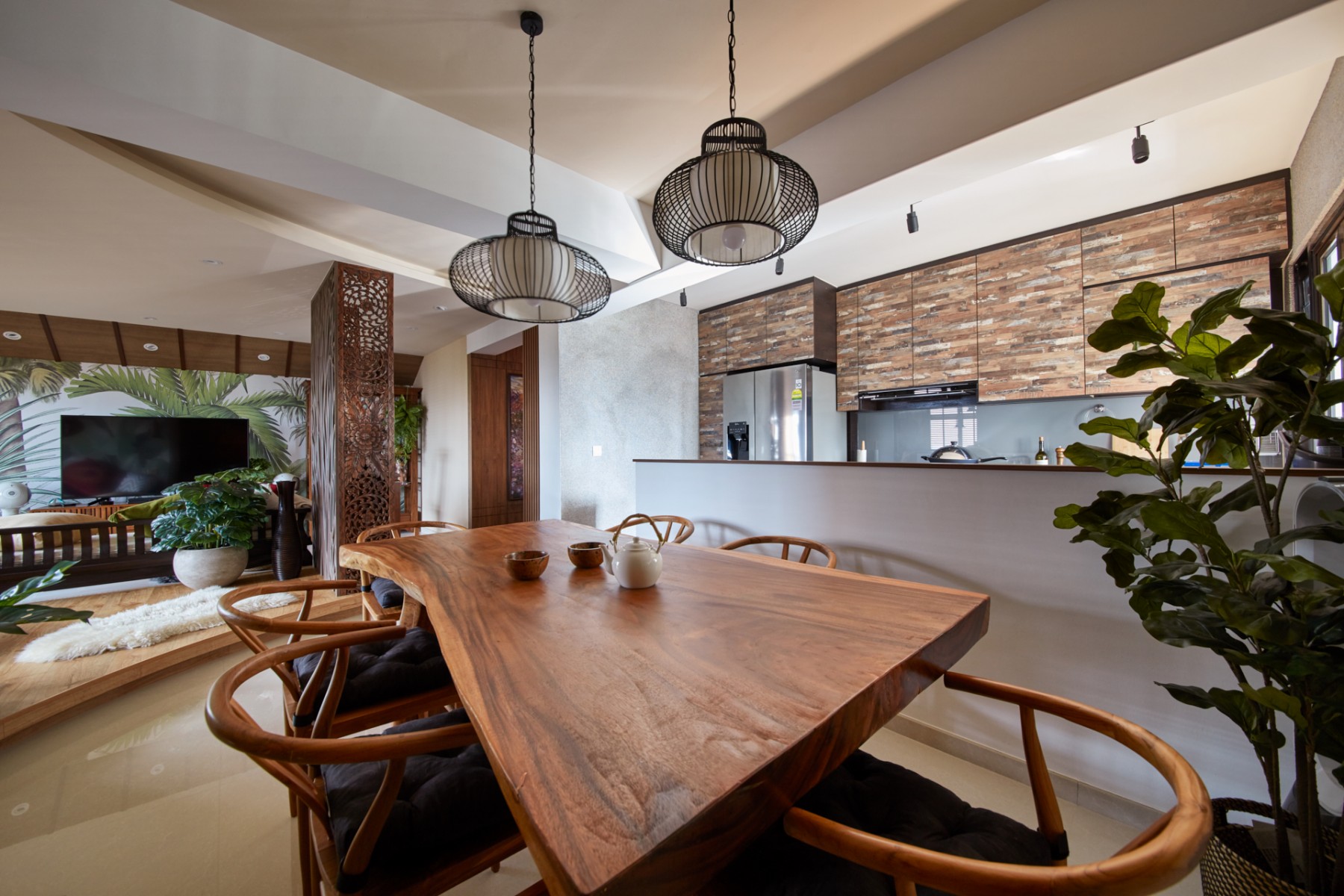 5. Shopping for Furniture and Appliances Prematurely
It's all too easy to fall in love with that beautiful long leather recliner in a fancy showroom, but you'll soon experience regret when you find out that you've barely got enough space left in the living room. Furniture, especially, needs to be properly planned out within the context of the space or it might create awkward leftover spaces if ill-fitting ones are chosen.
The same applies to large electrical appliances, such as refrigerators and washing machines. You may want to scale back on the size of your purchases to ensure the right fit, depending on how large your kitchen or yard is. In any case, there is no need to make these purchases too early before you've sized up your newly renovated home in person.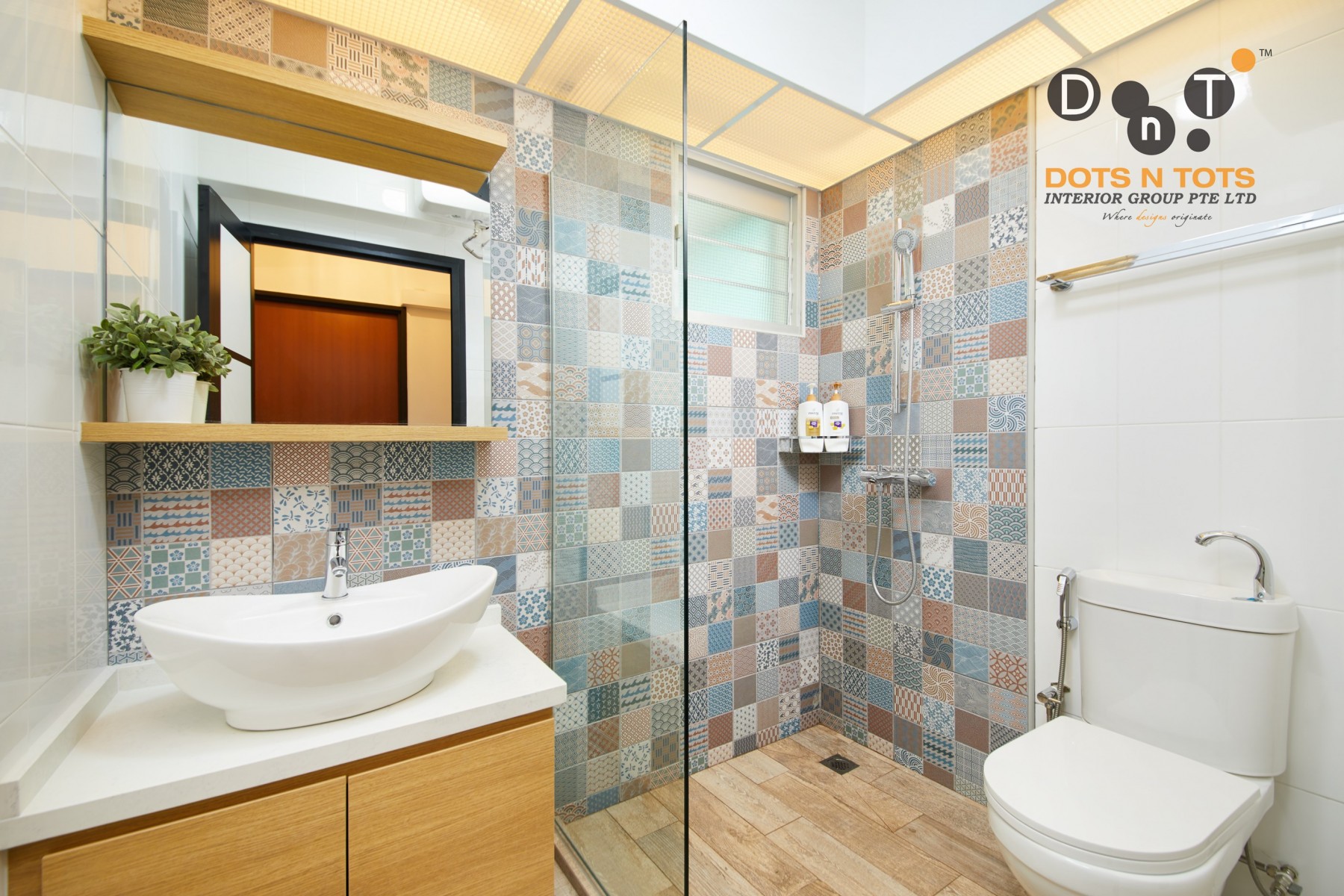 6. Plan Your Budget Carefully and Set Aside Cash
Everyone agrees that planning a budget is sensible and one should always try to stick to it. But don't forget to set aside some dough for any 'emergencies' that you might encounter along the way-especially if you're making a resale home.
In addition to the obvious charges on interior design, there are many potential costs involved in renovating a house that you need to look out for. If you're not watchful, those can be very considerable. Some of the main culprits for additional costs include refurbishing and plumbing for existing ageing fittings that might make sense to be renewed sooner rather than later.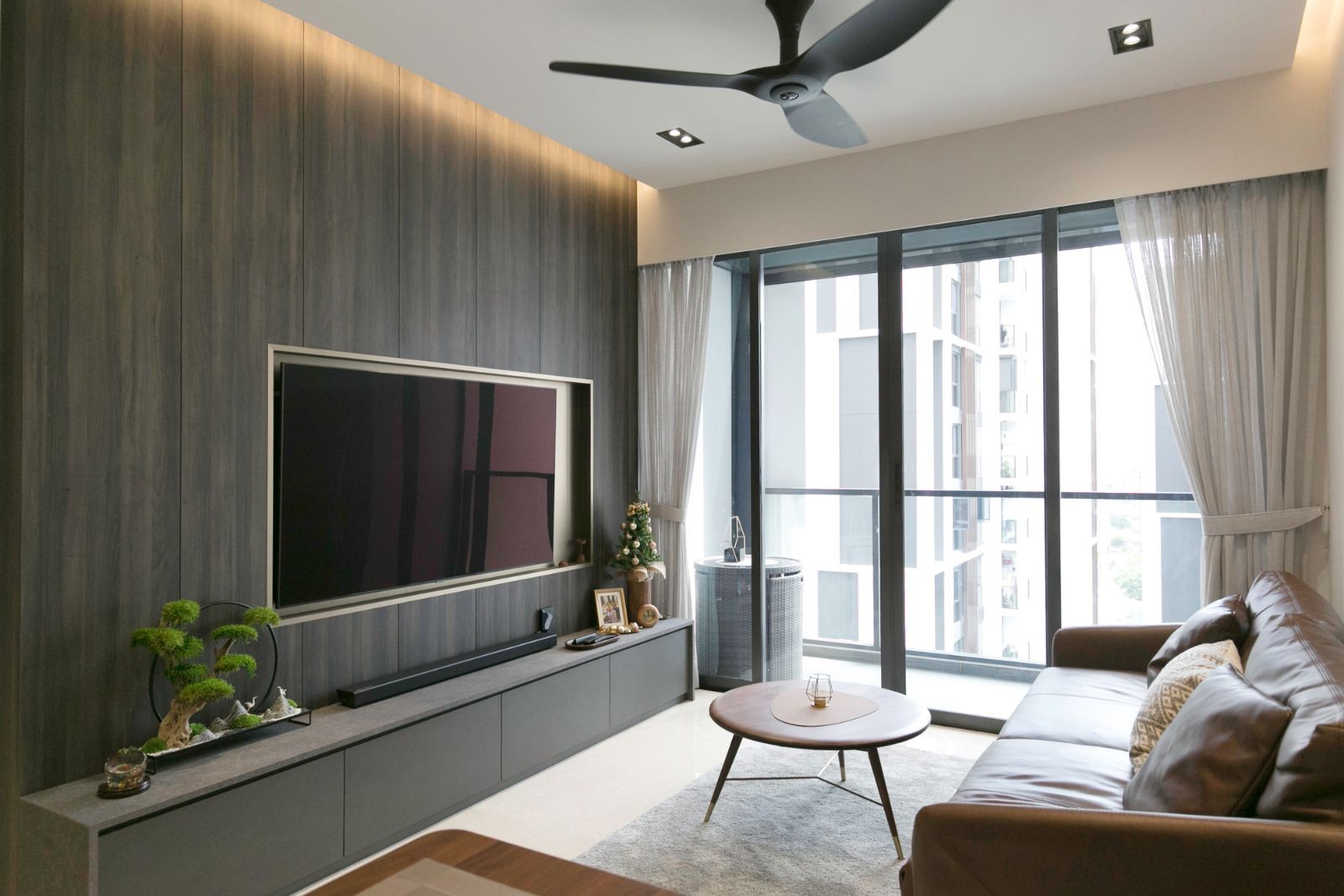 7. Don't Be Stingy At The Wrong Things
 It's almost always worth spending good money on hardware, cabinetry and other necessary fittings. Why, maybe ask? That's because how well these components perform are meant to last and have a direct effect on the comfort and livability of your new home.
On the other hand, it's not hard to picture the consequences of being stingy about the wrong things – just imagine being stuck with a faulty showerhead or an un-flushable toilet in the morning while rushing for work, and you'll understand the regret of not spending a couple of dollars more on better-quality products.
We've said it before: Beware of renovation packages that sound too good to be true. It is also advisable to check the contractor or ID's background. To avoid risks, always check past customer reviews for any hints of past malpractice. Additionally, you should also check out CASE's list of blacklisted contractors. By selecting a reputable contractor or ID you might also be able to seek reimbursement or recover your deposit if the company fails to deliver on its promises.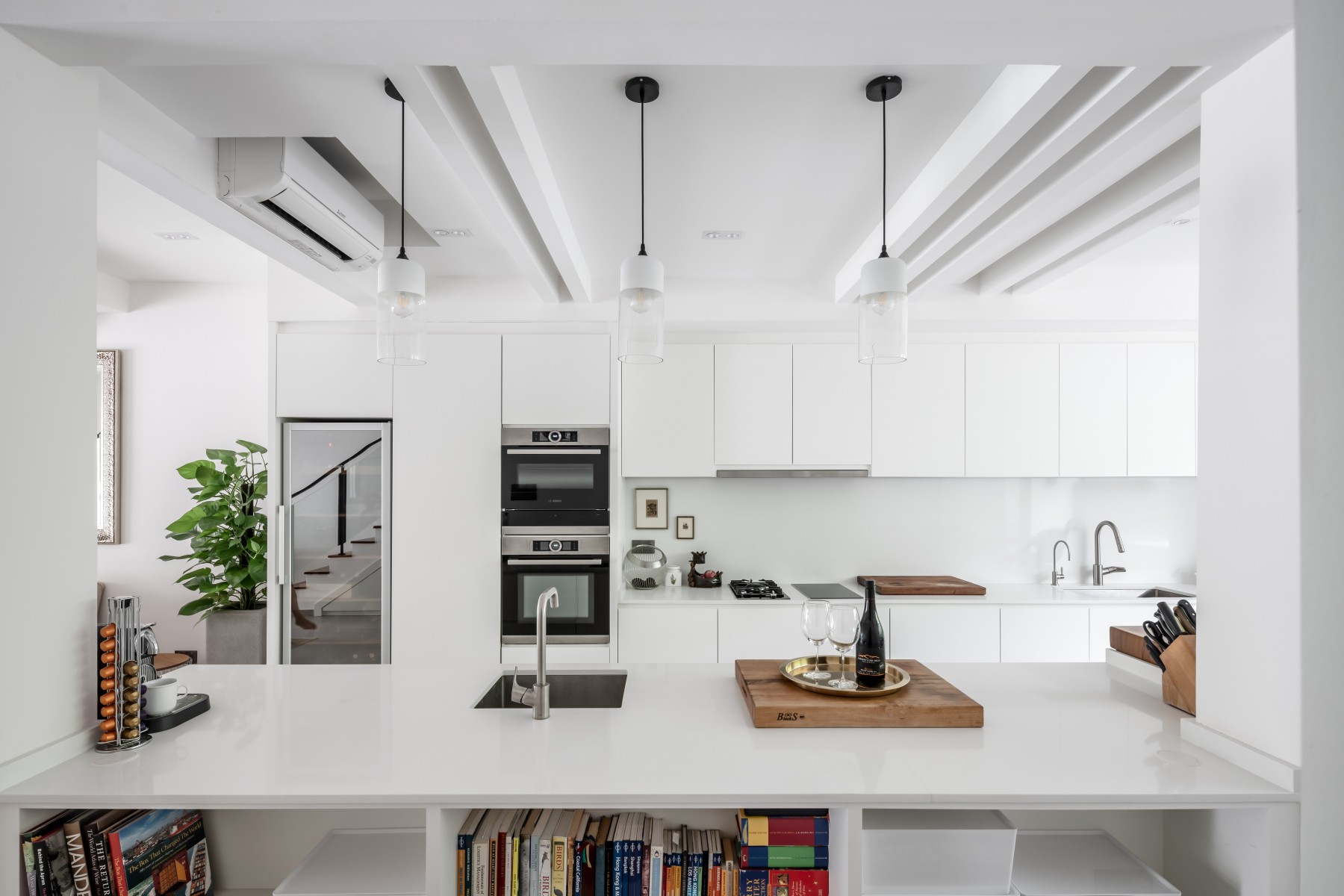 8. Invest In Utility Over Fancy Items
Sure, having a genuine marble wall feature, a fancy kitchen backsplash and a designer sofa are bound to make your home stand out from the crowd. But one should ask the question whether is it worth the cost.  If you are renovating on a budget, it is not advisable to splurge on showy home features because your funds can be used elsewhere where quality can enhance usability in your daily life. Also, if you would really like a certain finish, be sure to explore the possibility of getting look-alikes to mimic the desired effect without splurging the bucks.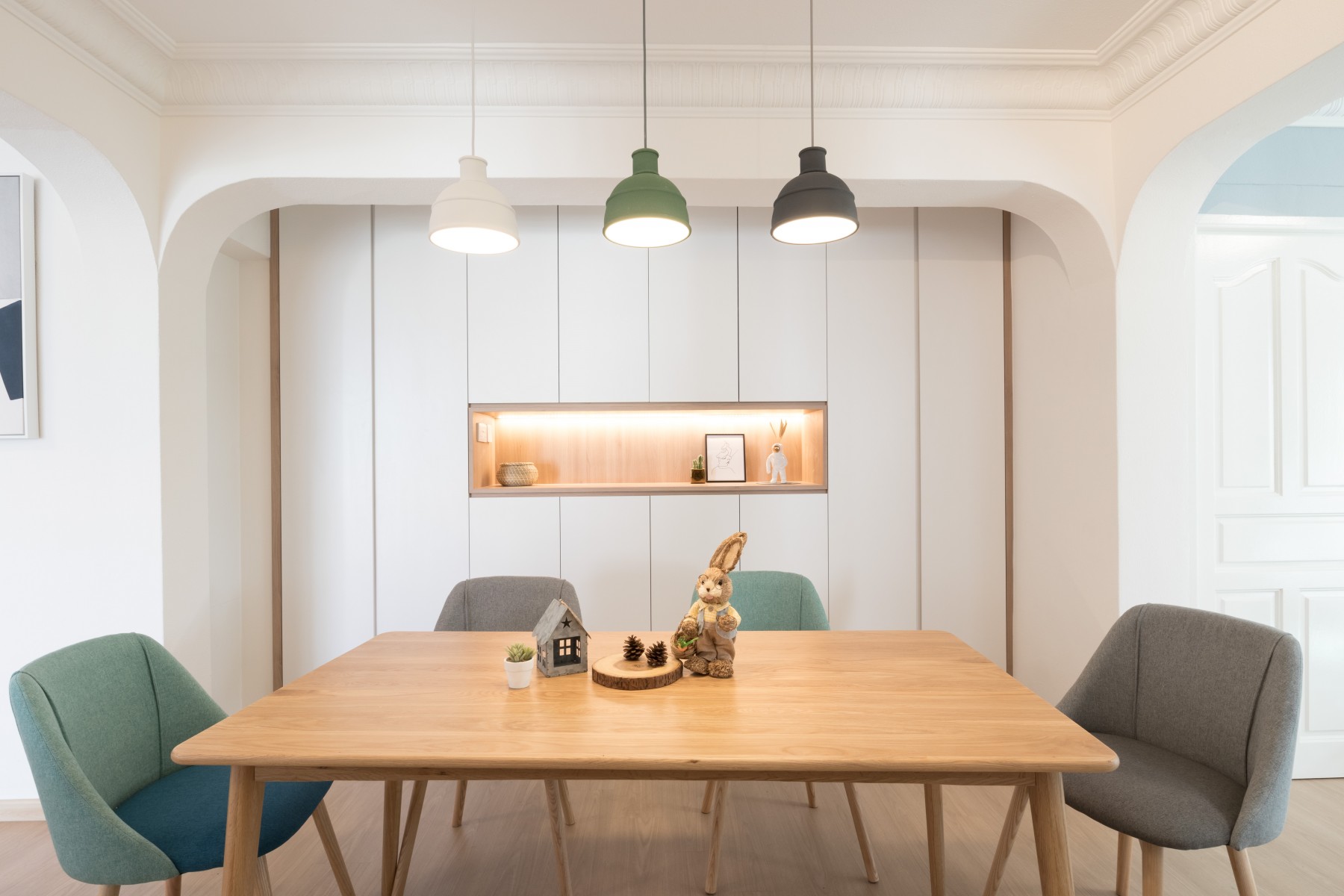 9. Make Sure Your Interior Designer Is The Right Fit
Would you go with someone you just don't like on a date? Or hire a worker without having the proper skills? Well, if your answer is no, then there's absolutely no reason why you should be working with an interior designer who can't fit your needs.
In case you didn't already know, it typically costs more to employ an interior designer than a contractor. Because an ID is really a designer and project manager, who will supervise the whole renovation project from conception to the finish. A contractor, on the other hand, is an individual who can execute your specific requests without much design input.
Thus, if you are going for basic renovation and know exactly what you want, the cheaper option may be to hire a contractor. Hiring a contractor directly to save money does certainly make sense. However, if you prefer an easier time or are still unsure about what works for your home, hiring an ID is best for peace of mind. Do remember to follow up closely on the proposed renovation timeline and get regular updates on the progress if you're too busy to check yourself.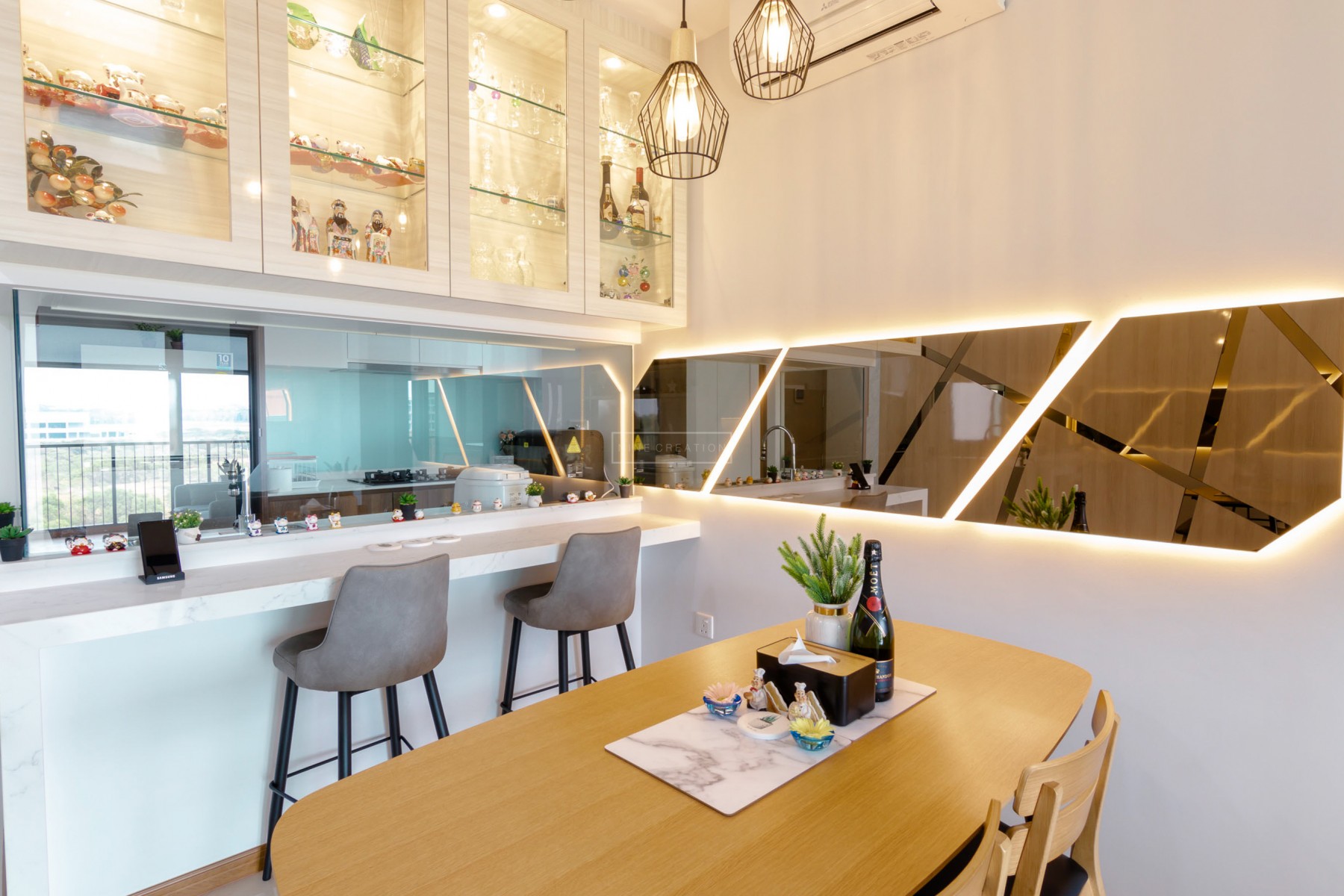 10. Check Your New Home For Defects
After the renovation is finally done, it's time to visit your newly renovated house! Before you make the final payment, spend some days with as many friends and family as possible walking around the house. This is so that you can spot small things like a cabinet door that doesn't close properly, uneven flooring or malfunctioning power points. A responsible ID should settle all these problems before collecting the final payment.
We hope the above tips are useful for renovating your first house. If you think they are useful, please share them with your friends and family! You might also wish to get your renovation off to a good start by getting in touch with a few recommended interior designers based on your particular renovation requirements.
Renovating soon? Let Hometrust recommend the best interior designers.
If you are reading this, you are probably wondering how you can create your dream home.
Here's the thing, everyone's needs and requirements for their home renovation is different. A designer that may work for someone else, may not quite work for you.
At Hometrust, we're here to help match top rated designers, recommended by past homeowners to you through our data-driven and matching algorithm.
Whether you are looking for partial renovation or a full fledge overhaul, we'll be able to recommend you top designers to match your renovation requirements and lifestyle.
Recommendations and free and you can simply start by helping us understand your needs below!
Get Recommendations
Renovate safe!
The Hometrust Team