4 Things You Should Consider When Choosing Between DIY And Engaging An ID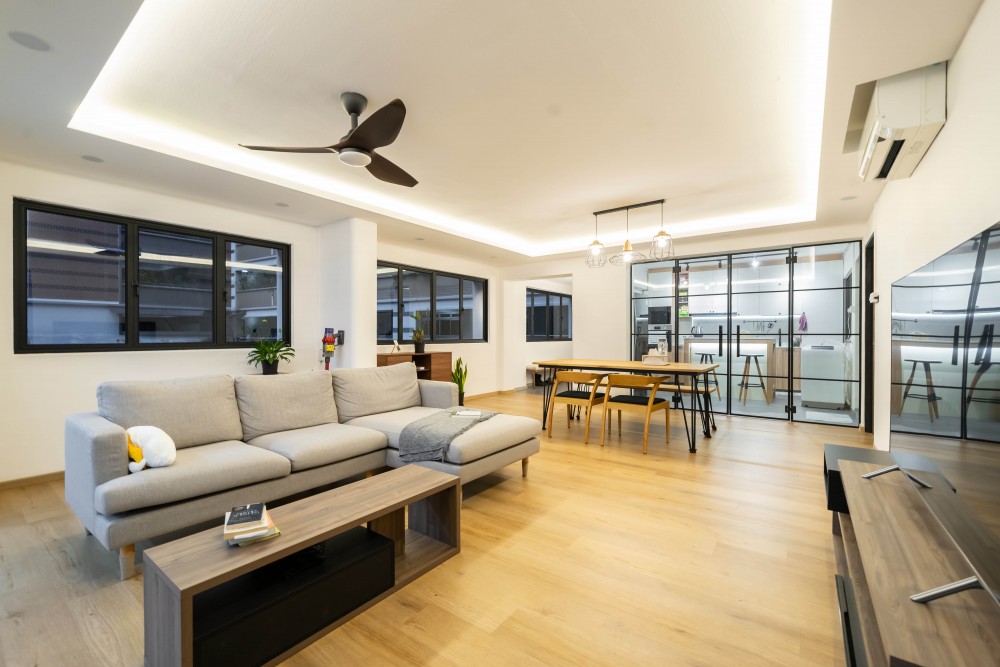 Should you DIY with your own contractor, or engage an interior design firm (ID) to do your home renovation for you? That's the big question that many new homeowners ask after signing the sale agreement to buy your own home.
The reason why you might be thinking about DIY-ing your home renovation is so that you can save on the ID cost. But is DIY really cheaper than engaging an ID? Are there any situations where you might end up spending more than you would if you were to just engage an ID?
In this article, we discuss some factors to consider when deciding between DIY and engaging an ID for your home renovation.
1. Time: Is Time A Critical Factor For You?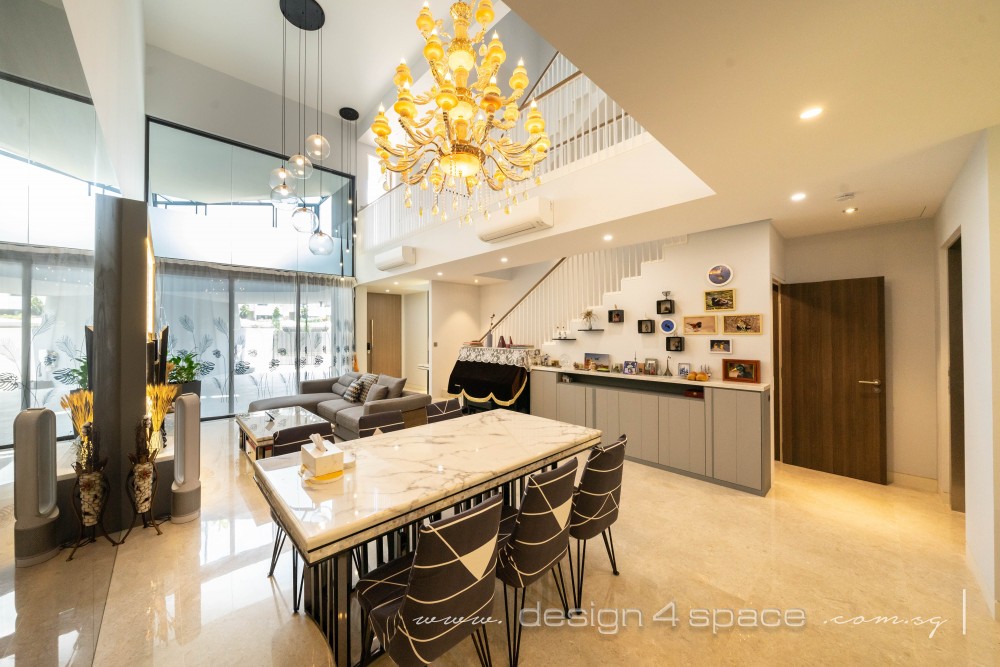 Most people think that the job of an ID is just to provide design inputs and help you to consolidate your design ideas for your dream home. But there's more to the role of an ID than just the design element.
In fact, an ID is the go-to person for everything that has to do with your home renovation. For instance, an ID will assist you as a homeowner in checking your home for defects when you first take over the keys.
The ID needs to plan ahead of schedule so that renovation and installation works on different parts of the home can proceed in parallel to avoid any unexpected delays. When renovation works at your new home starts, an ID also acts as a project manager to liaise with the contractors/vendors to schedule appointments with them and keep track of their progress. If any delay or unexpected accidents happen on site, the ID also needs to be there to handle them.
All these work is enough to keep your ID busy, let alone a full-time working employee like most homeowners. Unless you have very flexible working hours and extra time on hand to handle the nitty gritty matters that come with renovation works, it might be a better decision to engage an ID to ensure your renovation goes smoothly and you can move in on time.
Get in touch with a trusted ID to see how they can help you so that you maximise your time doing what you do best.
2. Design: Do You Know What You Want/Need?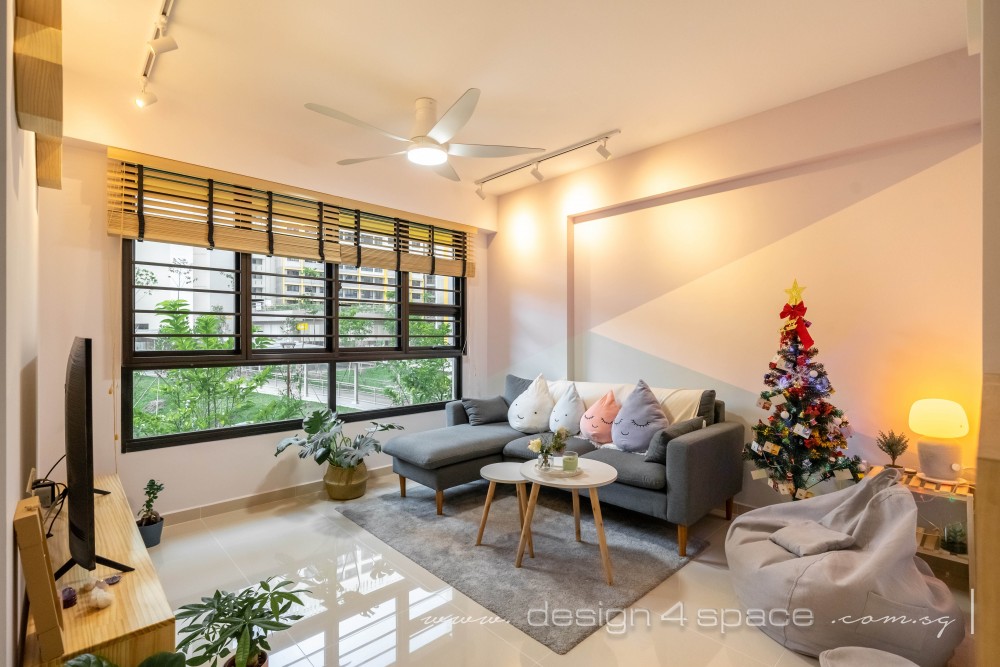 Design is a key element when it comes to renovation. First and foremost, you need to know what you want. For instance, you need to know what kind of design style you want for your home. And even if you already know the design style for your home (e.g. Scandinavian), here are more than 100 ways to design your home.
So, unless you have a clear design blueprint in mind, you might be better off engaging an ID to help you formulate the design.
For those of you who have the design in mind, the next question to ask is, do you know what you need and where you can get them? Knowing that you want a Scandinavian design and knowing what kind of furniture you need and where to get them are two different matters. Without that knowledge, you can't turn your design into reality.
Engaging an ID will help you bridge that knowledge gap because your ID will know the right places to bring you for the right furniture that suits your home's design style. They can also provide their professional opinion to help you make better choices for your home renovation.
Need an inspiration on how your home might look like? Be inspired by ID photos of other Singapore homes.
3. Experience: Can You Avoid Pitfalls And Missteps?
Knowing what kind of design you want is one thing. Translating your ideas into a blueprint for contractors/vendors to work on is another. Without the right experience, you might not be able to translate the design you have in mind to the contractor/vendor. Sometimes, the interpretation from the contractor/vendor can also be different from what you have translated to them because you don't have the right vocabulary for the right technical terms for them to understand.
Not to mention, there are also contractors/vendors with poor reputation that might be out to take advantage of you because of your inexperience. You might end up paying more than what you expected to pay because of "unexpected accidents".
4. Quality Assurance: Are You Equipped With The Right Knowledge To Ensure Quality Work?
To engage an ID, you need to sign up for a renovation package with the ID. However, for some homeowners, the price to pay is worthwhile because it ensures the quality of the work that will come from the renovation. In rare cases that it doesn't, you can also take your case to complain against them or even withhold the final payment for the home. (P.S. That's why it's important to get the best ID who have received rave reviews from many existing customers.)
That said, going the DIY route doesn't mean that there won't be quality assurance. However, homeowners will need to be the person who takes responsibility of ensuring the quality of workmanship for any piece of work delivered by your contractor/vendor.
Upfront Cost Is Not The Only Factor To Consider
Though the upfront cost is something that most homeowners will be concerned with when deciding whether to engage an ID, let's not forget that it is not the only factor to consider.
Other factors such as time, design, experience and quality assurance are also factors to take into account when making your choice between engaging an ID or DIY-ing your own renovation.
Plus, homeowners should also note that there might be hidden costs associated with DIY, especially if there are any missteps or unexpected accidents that happen because of a lack of experience. In some cases, these unexpected spending can cost even more than what you would have paid if you were to engage an ID. Not to mention, the time lost is also something that you cannot get back.
If you are considering engaging an ID, check out some of Singapore's top rated ID firms on Hometrust.
Still undecided on whether to engage an ID? Check out the experience of others who have engaged a trusted ID to work with through Hometrust.
Renovating soon? Speak to top rated interior designers.
Discuss your home renovation ideas and plans with top rated firms, recommended by past homeowners. Let us help you shortlist the most suitable interior designers for your project.