Homeowners' Guide To Every ID Style To Inspire Your New Home Renovation
Thinking about how to turn those concrete walls into your ideal home but not sure which design to go with? We know your pain. That's why we are here to share 6 different interior design styles with you to hopefully help inspire your new home renovation.
Don't forget to also check out our All-In-One Guide To Understanding Popular Interior Styles.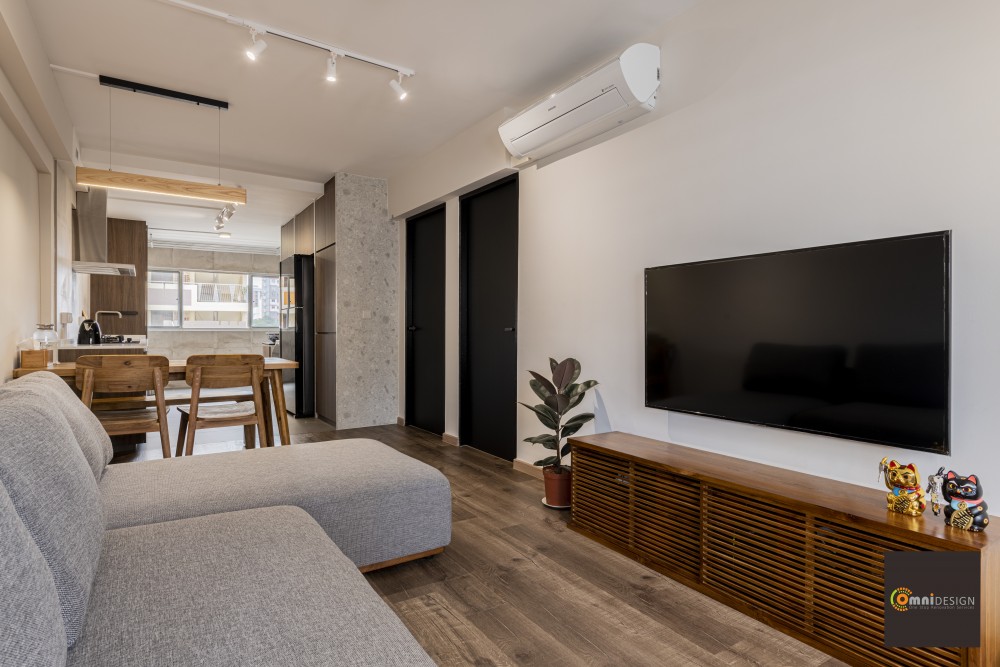 Contemporary design is one of the underrated design styles among all the different interior design styles. That's because it doesn't have a very clear definition of what constitutes a contemporary design style, unlike the other styles.
What Are The Key Elements In Contemporary Design?
Colour
One of the most prominent element of contemporary design is its colours. Neutral colours like white, taupe, beige form the foundation of contemporary design. You can also bring in pops of artwork to contrast against the neutral colour scheme.
Furniture
The choice of furniture is important when it comes to contemporary design. You need to choose furnishings that reinforces the clean lines and smooth surfaces that are inherent in contemporary design.
Lighting
Lighting is of utmost importance for contemporary designs. That's because lighting can bring out the artistic statement with angles, arches and straight lines.
Whom Is The Contemporary Design Suited For?
Homes with contemporary design comes across as comfortable, elegant and have the right balance of colours. If your focus is on the comfort of the space, then contemporary design suits you to a tee.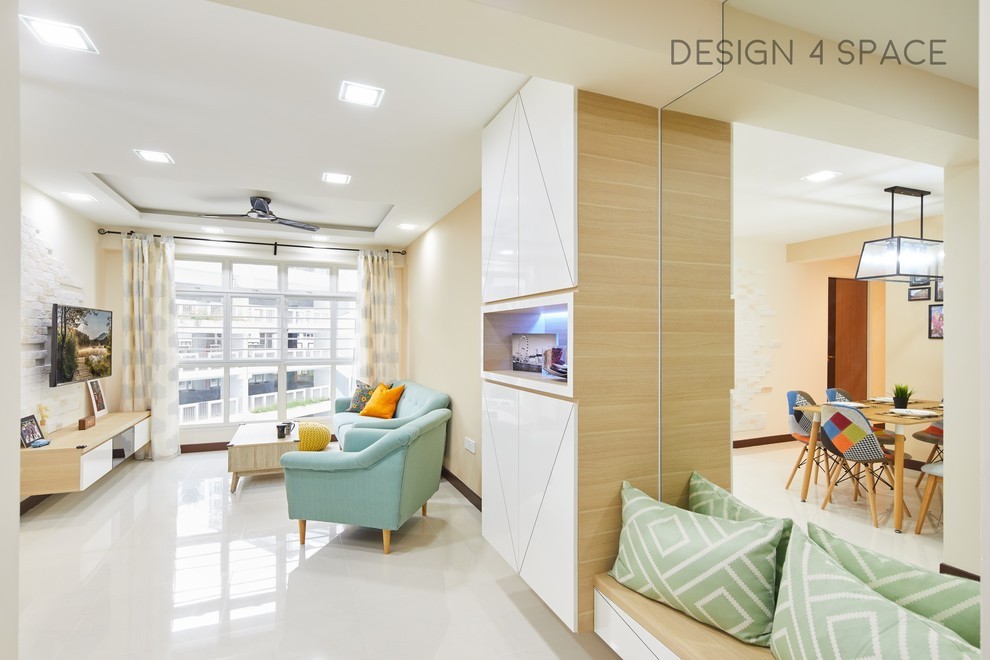 Not to be confused with the contemporary design style, the modern interior design style is based off a design movement that was born in the 20th century. The modern style follows the philosophy of open floor concept with simple, uncluttered space and a neutral colour palette.
What Are The Key Elements In Modern Design?
Simple, Uncluttered
The modern design is influenced by German and Scandinavian design where the aesthetic style is all about being simple and unadorned. It prioritises function over form as the belief is that form always follows function.
Bright, Natural Light
Modern design emphasises a lot on being bright and taking in natural light from outside to keep the room brightly lit. Thus, you will find lots of simple, plain wide windows that encourage natural light to keep the room bright.
Colour Spectrum
In modern design, the wall acts as a background that doesn't jump out to steal the limelight from the rest of the home. Thus, modern design typically comes with neutral shades that doesn't become over-dominant.
Whom Is The Modern Design Suited For?
If you love having the modern art movement on the interiors of your home, the modern design lets you turn your home into an artwork that you can enjoy day in, day out.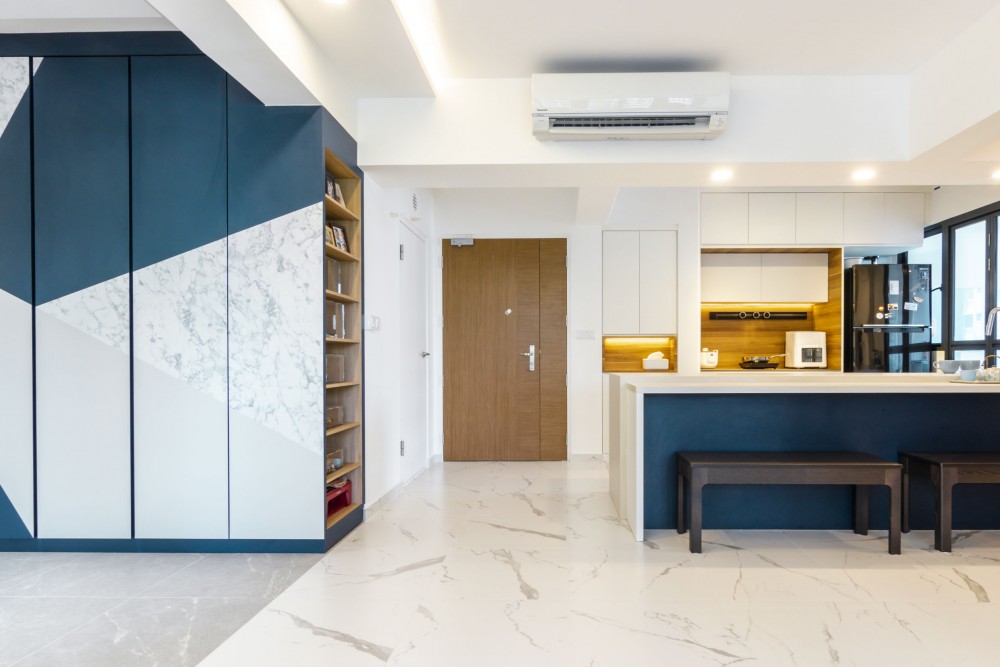 Scandinavia refers to the three countries in Northern Europe: Sweden, Norway and Denmark. Naturally, Scandinavian is the interior design style that is modelled after the décor that you can commonly find in Scandinavian homes.
What Are The Key Elements In Scandinavian Design?
Natural Lighting
Due to the long winter months, natural lighting is a rare commodity in Scandinavia. Thus, Scandinavian homes are designed to capture as much natural light as possible. That's why you find that homes with the Scandinavian style has a nice colour palette that complements their need for natural lighting.
Simplicity
Clean, simple lines, minimalistic and functionality. These are the elements that you will find in a Scandinavian home. You won't see any excess decorative element that will take simplicity out of the equation.
Natural Materials
For Scandinavian design, furniture made of natural materials (e.g. wood) are used to decorate the home. That's because furniture with natural finishes bring out the layering and complement the colour palette of Scandinavian homes.
Whom Is The Scandinavian Design Suited For?
If you love an design style that is both simple and functional, then the Scandinavian style suits you perfectly.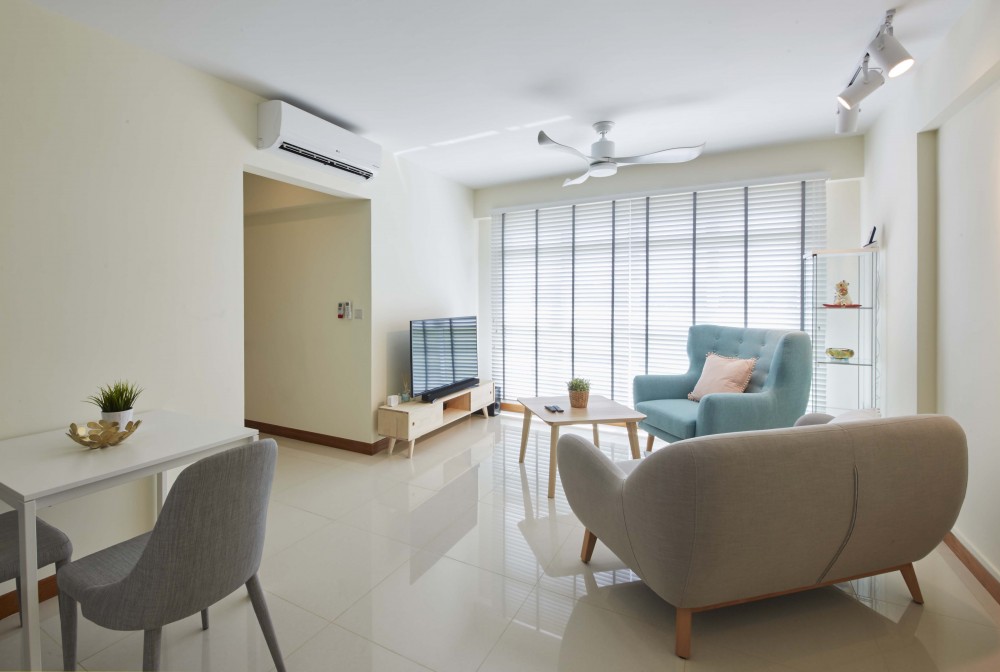 Like Scandinavian, minimalist is another design style that has been growing in popularity over the years. The minimalist style follows the guiding principle of "Less is more", which involves using only the essentials to create a simple and uncluttered space.
What Are The Key Elements In Minimalist Design?
Bare Essentials
The minimalist approach is about keeping the decoration and ornamentation to the bare minimum. It keeps only the essential elements that are used in daily living.
Monochrome
Monochromatic colour schemes are typical of the minimalist style where the space is filled with white, grey or beige colour palettes. Instead of adding a variety of colours, the minimalist style uses multiple shades of the same colour to create a contrast in the home.
Simple, Clean Lines
Minimalist design features furniture that has a strong focus on practicality and simple designs. Furnitures with flat, smooth surfaces and clean lines are used to create bold design statements without relying too much on the excessive/highly detailed ornamentation.
Whom Is The Minimalist Design Suited For?
If you love an uncluttered home that exudes simplicity and functionality, the minimalist design is your go-to style.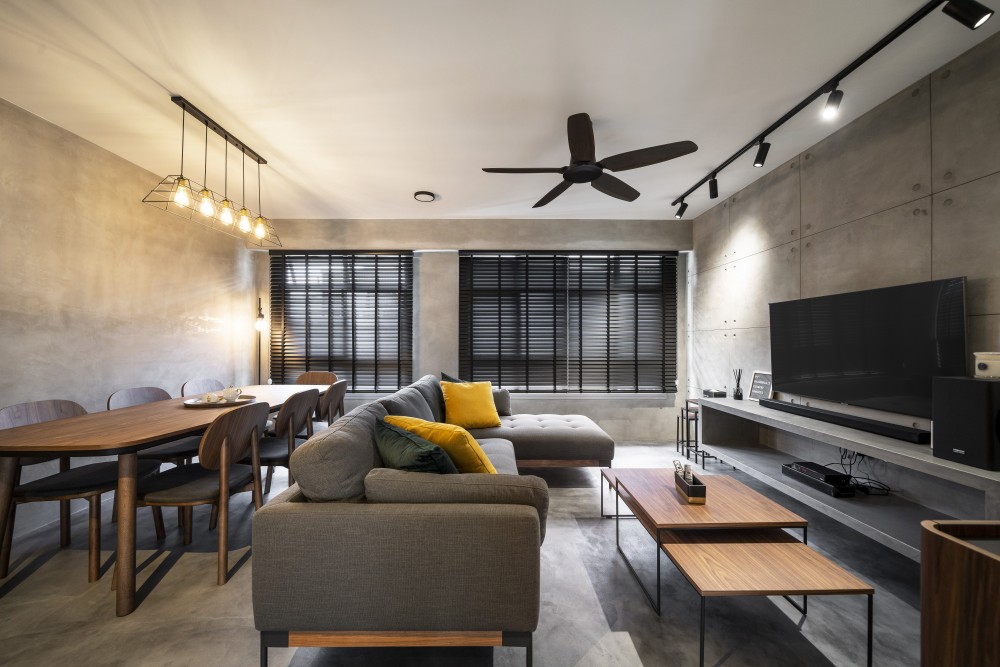 Industrial-style homes are modelled after industrial buildings where you get the rustic feel by displaying the building materials that are often hidden in most homes. The industrial design selectively adds a raw and unfinished look to the home to bring out the warehouse feel in the home.
What Are The Key Elements In Industrial Design?
Metal x Wood Combination
Metal and timber are critical elements in industrial design. A good industrial design involves the combination of these two elements to create a harmonious blend in the home.
Furniture With An Industrial Touch
You will often find furniture with an industrial touch in industrial-style homes. For example, you can find lighting fixtures with long hanging wires or those that are crafted from steel, copper or iron.
Basic Flooring
To give off the warehouse vibes, basic (sometimes even concrete) flooring is used to make it resemble the warehouse look and feel. The flooring is kept at the bare minimum, just like what you will find in an industrial warehouse.
Whom Is The Industrial Design Suited For?
Those who will fall in love with the industrial design are those who are looking for a special look for your home that will withstand the test of time.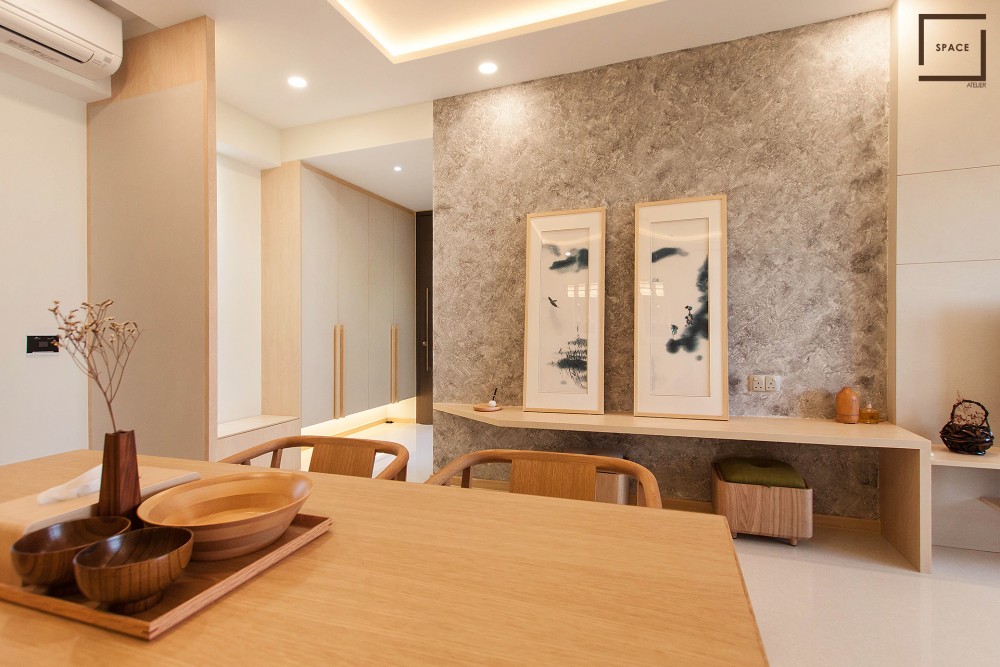 The Asian style is one of the most versatile and all-encompassing design style. It ranges from the oriental style to Japanese style to even the Balinese style. Depending on your preference, the Asian style can be customised to suit your dream ID design.
What Are The Key Elements In Asian Design?
Furniture, Wall Art
While furniture plays the sub-role for most designs, they are the centrepiece when it comes to Asian design. Sometimes, you will also find homes with Asian design complementing its furniture with some Asian wall art to bring in additional elements into the home design.
Natural Materials
The use of natural materials in the décor design is a distinct feature in Asian design. From wood to marble to limestone, Asian-style design uses them to create a balance between nature and man-made furnishings.
Whom Is The Asian Design Suited For?
If you love the Asian culture and have a liking for balanced design, the Asian design is one to consider for your new home renovation.
Still Can't Decide Which Interior Style To Go For?
We know that deciding on one design style for your new home and verbalising it can be difficult. That's why we built Hometrust to showcase every interior design style out there for you to take your pick from.
With Hometrust, not only can you search for your ideal design style visually, you can also search by style and budget. We promise that you will be able to find an ID style that will suit your taste.
And if you still find it difficult to make a decision, you can let our experts do it for you. Just tell us what you like and we will recommend 3-5 interior designers that we think you will love.
Renovating soon? Let Hometrust recommend the best interior designers.
If you are reading this, you are probably wondering how you can create your dream home.
Here's the thing, everyone's needs and requirements for their home renovation is different. A designer that may work for someone else, may not quite work for you.
At Hometrust, we're here to help match top rated designers, recommended by past homeowners to you through our data-driven and matching algorithm.
Whether you are looking for partial renovation or a full fledge overhaul, we'll be able to recommend you top designers to match your renovation requirements and lifestyle.
Recommendations and free and you can simply start by helping us understand your needs below!
Get Recommendations
Renovate safe!
The Hometrust Team