Why Free Defects Inspections Are Too Good To Be True
If you're a new homeowner, chances are you would have taken notice at a recent trend: free defect inspections offered by interior design firms.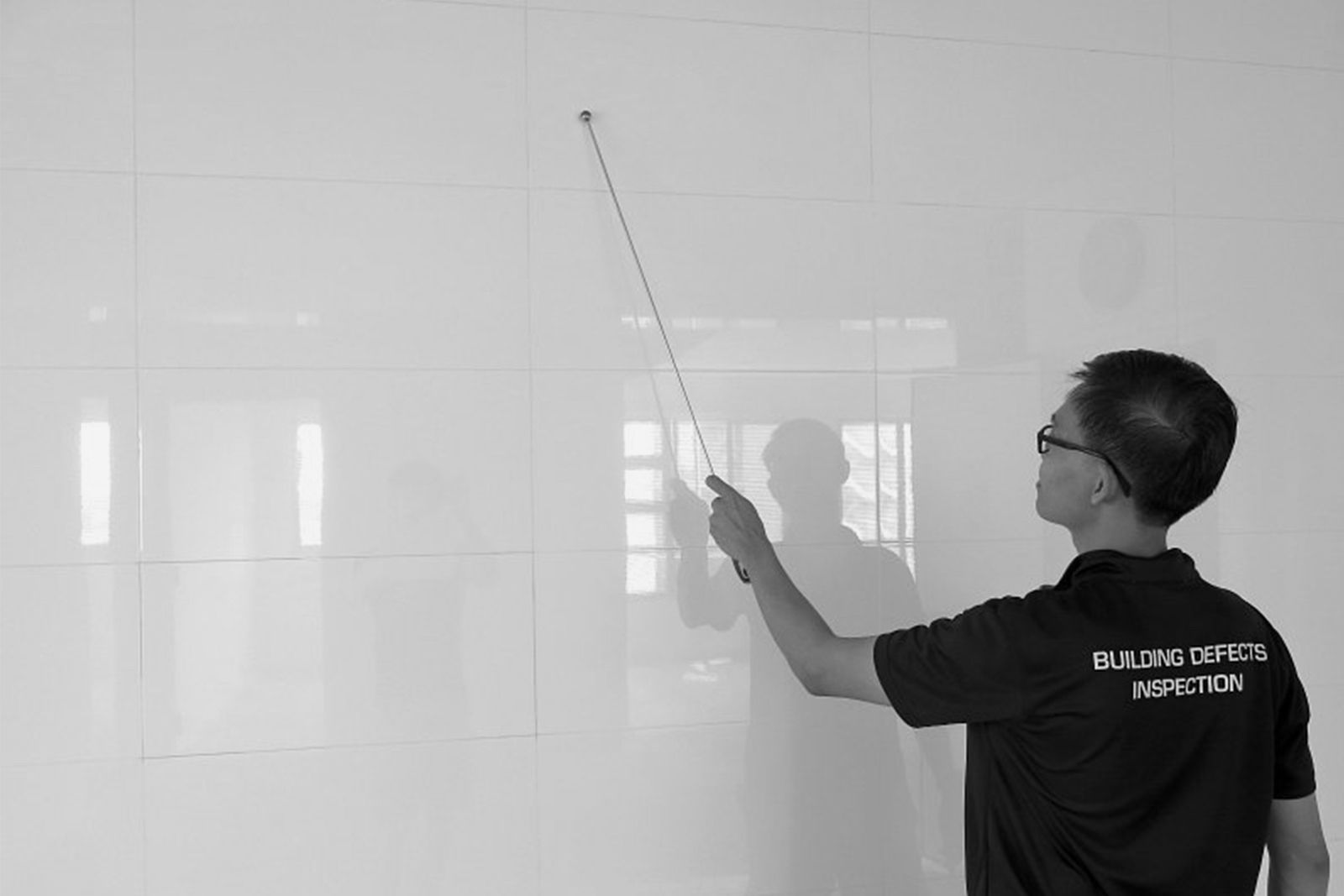 As your property is one of the largest investments you're likely to have, we highly recommend that your subject your home to defect checking. Not only is it necessary, it IS one of the most important things that new homeowners should not overlook. This is especially so in light of the fact that recent property developments tend to suffer from poor construction quality. Getting your unit properly checked and rectified within the defect rectification period could prove to be one of the best investments you will make.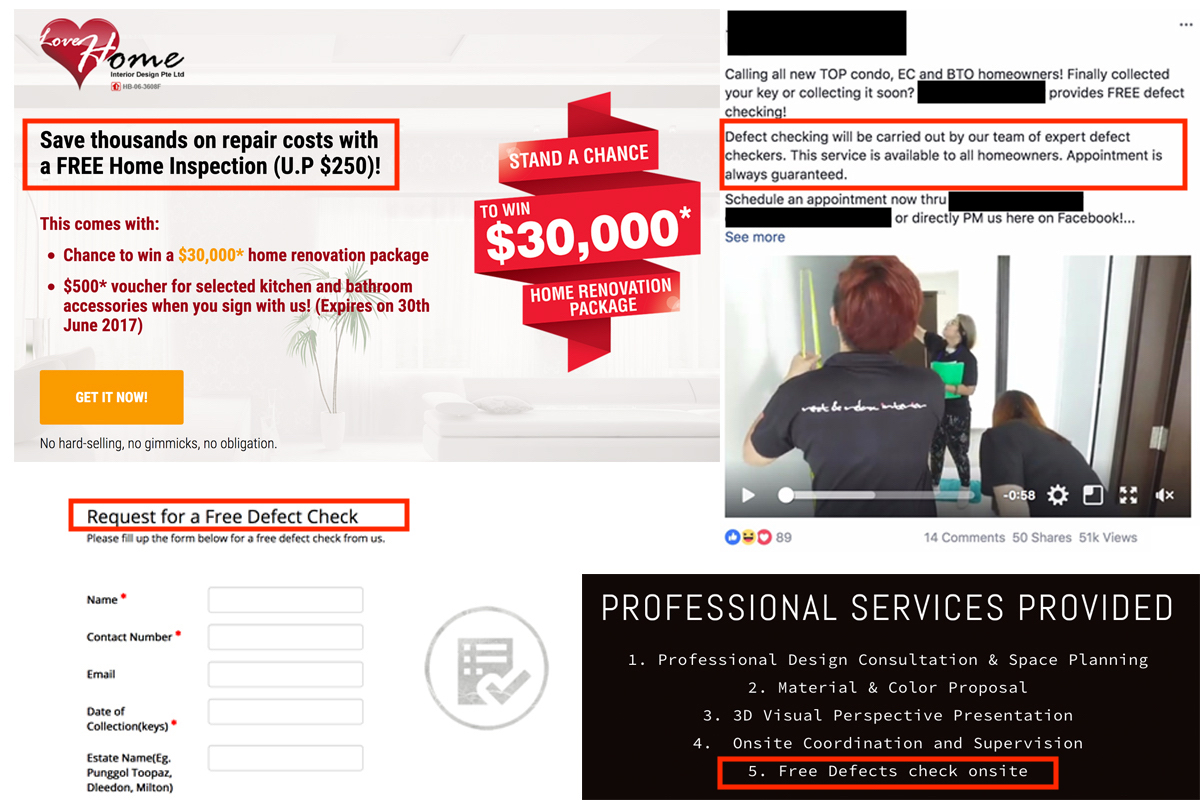 Assuming you have made the wise decision to get your home checked for defects, should you engage an interior designer firm to carry out the inspections? After all, it is provided for free! And the deal sounds even better if you have more or less decided to go with the interior designer for your renovation – dealing with just one party throughout the process sounds simpler, right?
Before plunging into making the decision, here are a few quick points to take note of:
Limited construction experience and engineering knowledge
Defect inspections is a specialised job that requires considerable engineering knowledge as well as years of on-the-job experience. In this area, most interior design firms typically lack such forms of know-how when it comes to executing a proper defect check. At most, they will only be able to identify surface defects, while critically leaving M&E and structural systems defects undetected. In short, carrying out a thorough defect check of all systems in the house is beyond the expertise of most interior designers.
Hometrust reviewer Ginn wrote to us that the interior design firm she engaged had missed out on certain important items during the free defect check. Despite putting up a 'convincing' video advertisement on social media, no water ponding test was carried out in the wet areas, and electrical switches were not inspected as well. To make matters worse, the inspection team did not even use a ladder or torch lights when inspecting her high ceiling unit. Needless to say the outdoor aircon ledge was also left unchecked. It appears that the ID firm she had engaged for the defects check was truly out of its depth when it came to proper defect checking. (read full review here)
Inherent conflict of interest
Getting your interior designer to check for defects might sounds like a good plan, but therein lies an inherent conflict of interest that does not work in your favour. This is because the extent of defects identified relates to the defect rectification period. Interior designer firms will therefore be incentivised to make quick work of the check in order to minimise the rectification period and hasten the commencement of renovation works.
Another less-known reason why some interior design firms offer free defect inspections is to gain control over the defect reporting and rectification process. This ensure that they will commence works and receive payments without significant delays over defects, but works against your favour if you are serious about getting your home professionally checked. In Ginn's case, she eventually decided to engage a professional defect inspector after witnessing the lack of proper defect checking procedure and follow-up rectification.
While we recognise that there are interior design firms who are genuine and sincere in providing such 1-stop services for the benefit of their customers, they above facts are real and stand in the way of interior designers taking the place of professional defect inspectors. At best, interior design firms can only claim to be amateurs in providing defect checking, even if they would not admit the fact to their customers. For homeowners who are wise enough to realise the value of a proper defect check, finding a pro would definitely be money well spent.
Renovating soon? Speak to top rated interior designers.
Discuss your home renovation ideas and plans with top rated firms, recommended by past homeowners. Let us help you shortlist the most suitable interior designers for your project.