7 Stunning 4-Room HDB Renovations Under $50,000
The secret is finally out: good design doesn't have to be expensive. Sometimes, a modest budget and a talented designer can bring about surprising results.
1. It's always tempting to crave for bolder touches in design, but sometimes we are often reminded that simplicity is genius. In this home, the spaces arguably achieved a level of simplicity beyond aesthetic trappings and unnecessary complications. Carpentry works particularly stand out here – functional and coated in a scheme of natural and dark hues hues, interplaying with clever little niches that serve as timely decor. The result is an astoundingly simple work that impresses with elaborate modernist details that catch the eye.
Project: 574 Woodlands Drive
Interior Designer: Carpenters 匠
Style: Minimalist
Renovation Cost: $27,000
2. Irregular or complicated shapes of carpentry can translate into higher costs of renovation, due to the sheer amount of work needed for customisation. So, if you're on a limited budget, go for traditional, linear built-ins that can still look amazing, as proven by this elegant 4-room HDB. Using beautifully designed compartmentalisation and sleek lines that run across rooms, the spaces seem to result in perfect harmony with the understated, simple tones that accentuate the details and craft invested into it.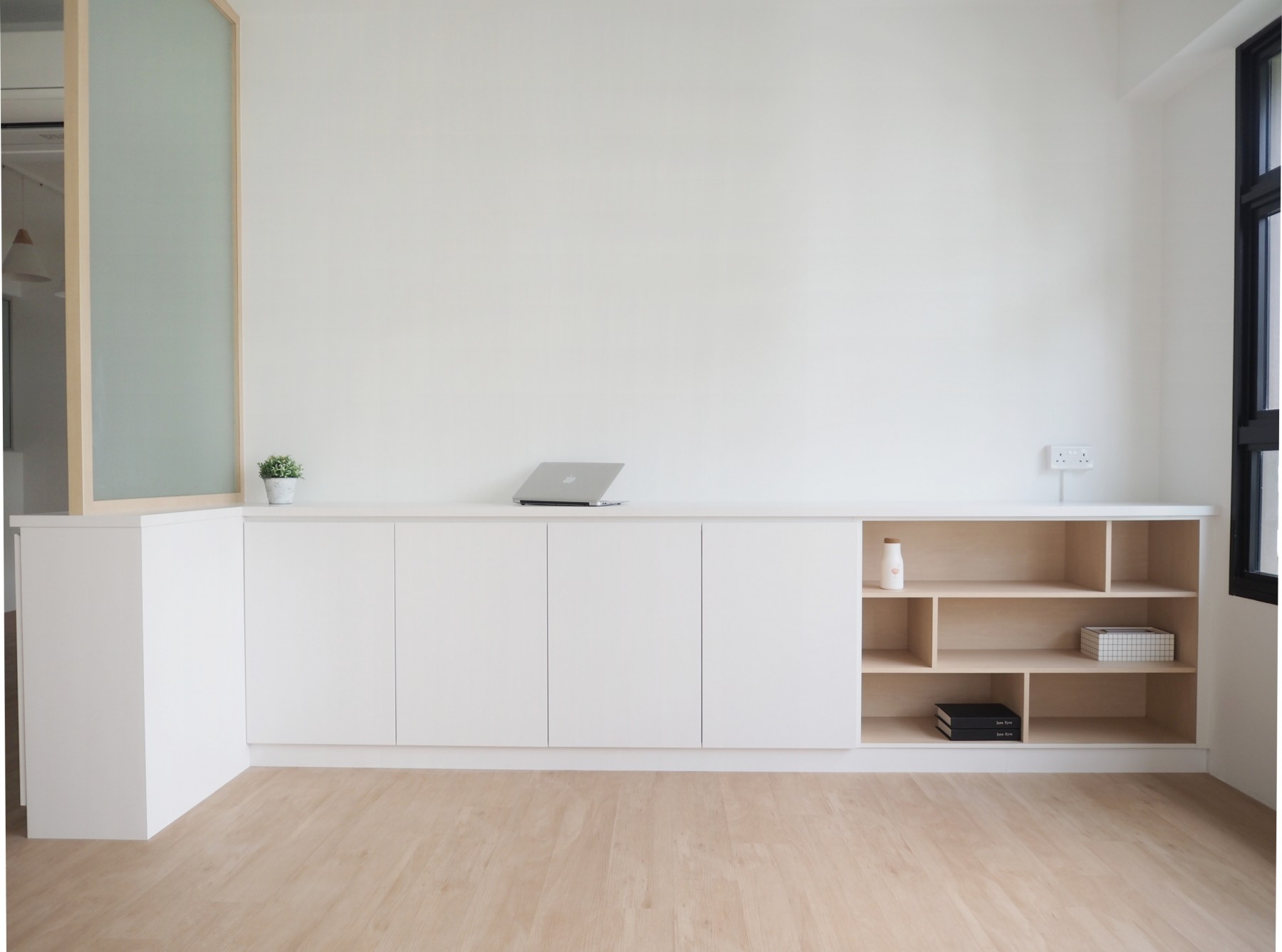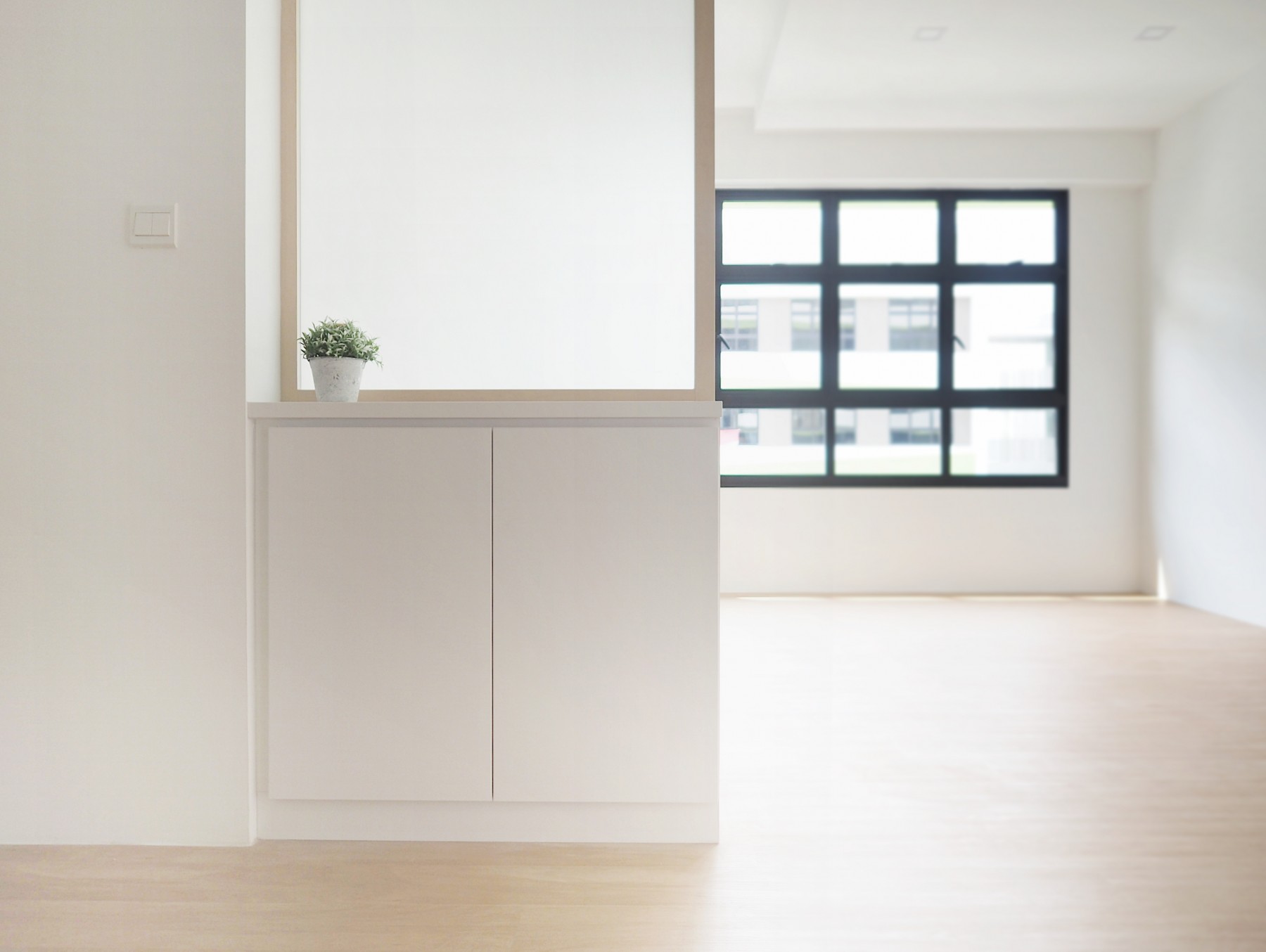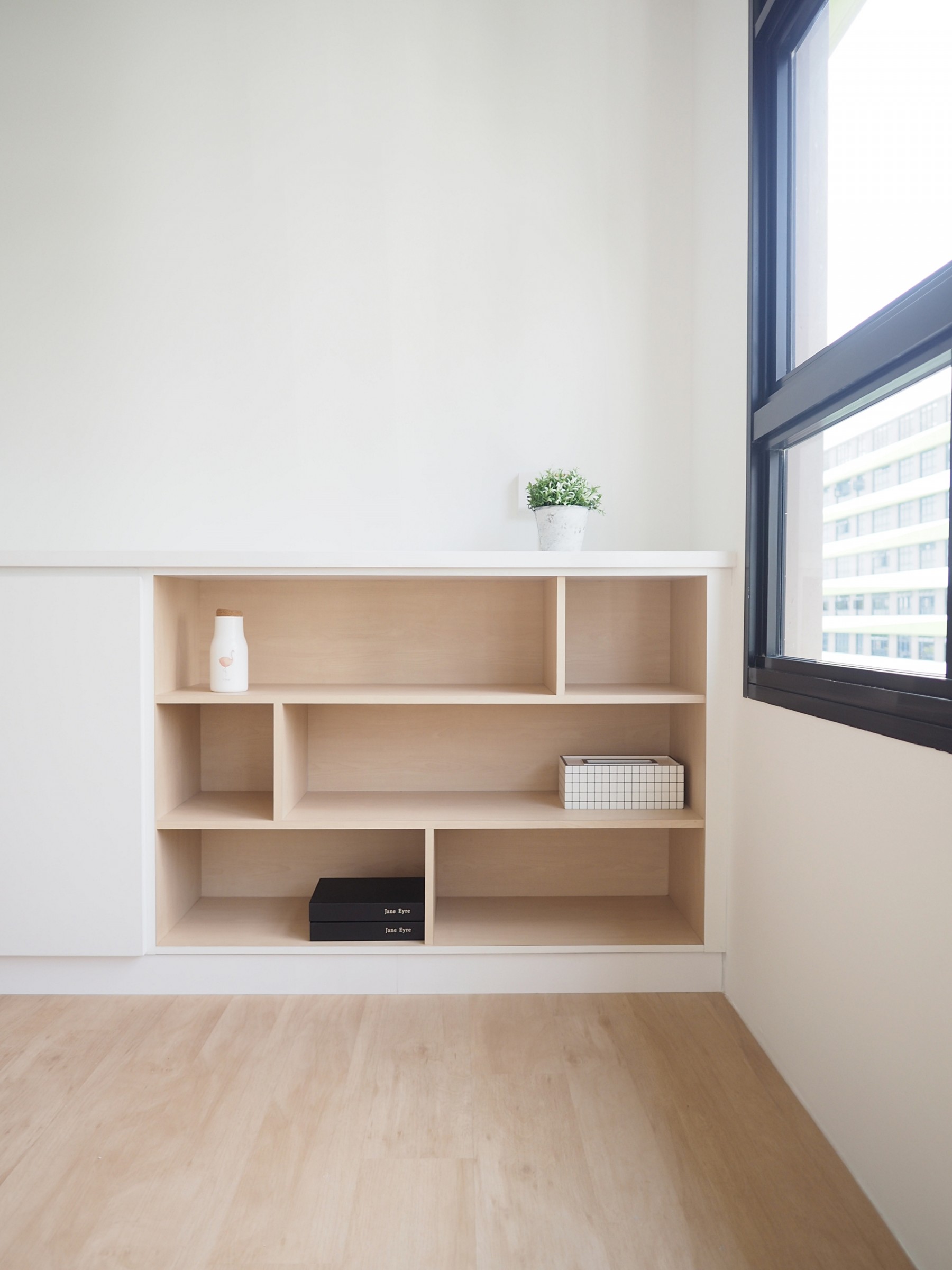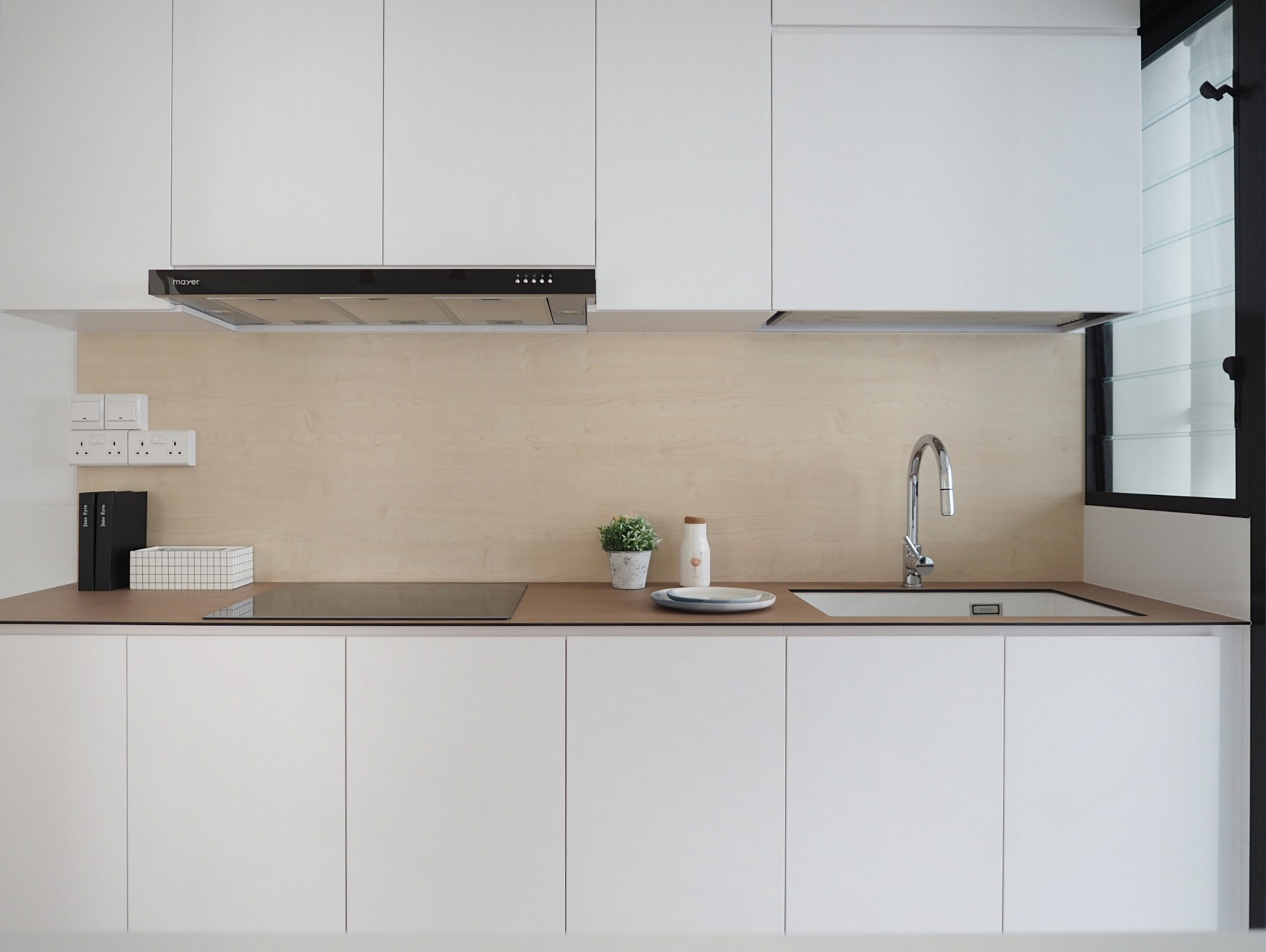 3. Due to it's considerably large floor area, renovation costs for a 4-room flat is generally more expensive than a 3-room unit. However, that doesn't mean your design will be any less impressive. Inventive and creative design can help to keep costs reasonable by focusing on specific spaces and select areas to build up. Rather than splurging with fancy materials, this unassuming and soothing home succeeds in achieving considerable aesthetic' with subtle details such as black track lights, cleverly planned carpentry, painted but subdued walls with touches of wood and aluminium finishes to create stunning visual contrast.
Project: Resale HDB 4-Room Serangoon
Interior Designer: Space Atelier
Style: Industrial
Renovation Cost: $45,000
4. Wall hacking will incur additional costs, but if you rearrange your home layout entirely, it should not cost a bomb. So, if your concept depends on re-configuring your space, don't be afraid to go open-plan, like this modern Scandinavian home. By opening the kitchen and study adjacent to each other, a sense of space and community is carved out of this otherwise compact space in a way that is quite unbelievable.
Project: 439 Bukit Batok
Interior Designer: Dots 'N' Tots Interior
Style: Scandinavian
Renovation Cost: $38,000
5. In addition to having a feature wall or statement built-in piece, there are many ways to create a a strong identity of your home design. Perhaps the most cost effective solution would be by using paint! A splash of vibrant colours on certain walls and beams, complemented with murals, artworks and other accessories, never fail to work together to impress a strong sense of artistic flair. This home shows just that, with a clever interplay of loose elements and colours giving it a strong and unmistakable bohemian vibe.
Project: Toa Payoh
Interior Designer: Free Space Intent
Style: Contemporary
Renovation Cost: $38,000
6. Of course, you won't get a makeover worthy of coffee table magazines with a budget of $40,000 or less, but that doesn't mean it has to look like cookie cutter! Place your spin on stuff like this chic 4-room BTO with a bright, easygoing Scandinavian aesthetic that delivers more than typical Nordic simplicity. The designer achieved soothing coherence with the use of quirky accents combined with lighting and hues, but what he truly delivered was perhaps the stunning use contrasting tiles that adds a whole new layer of personality to it.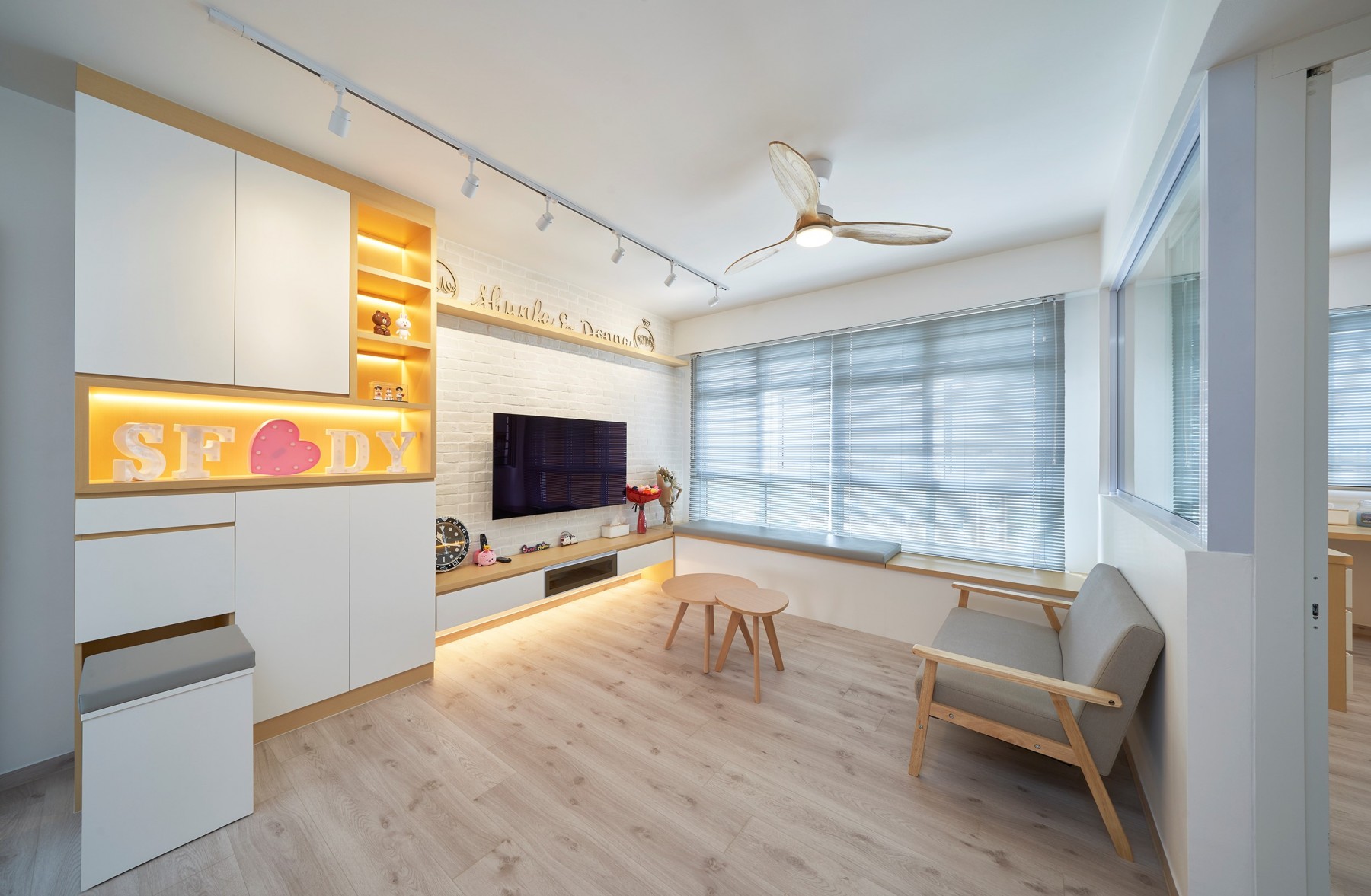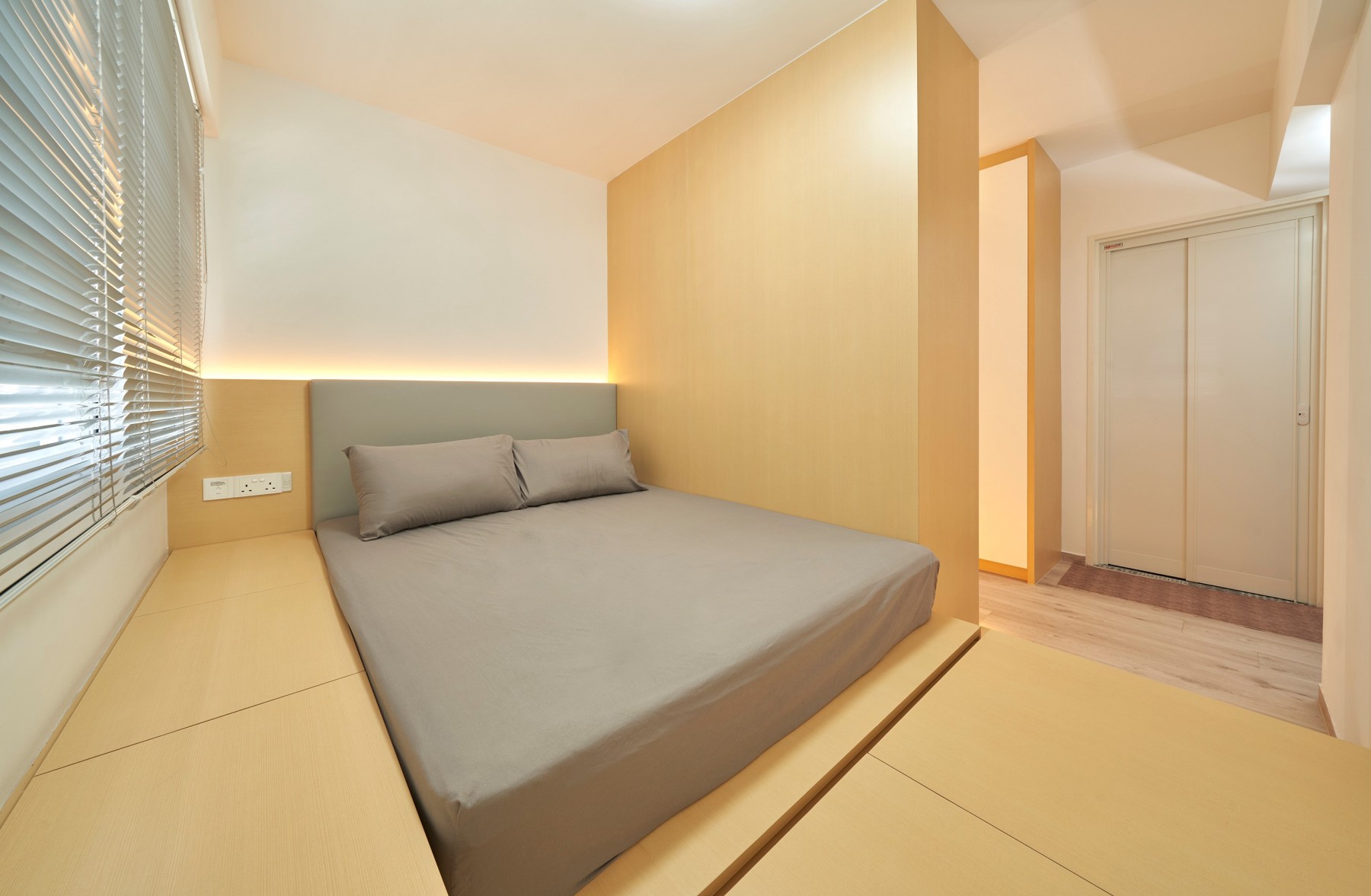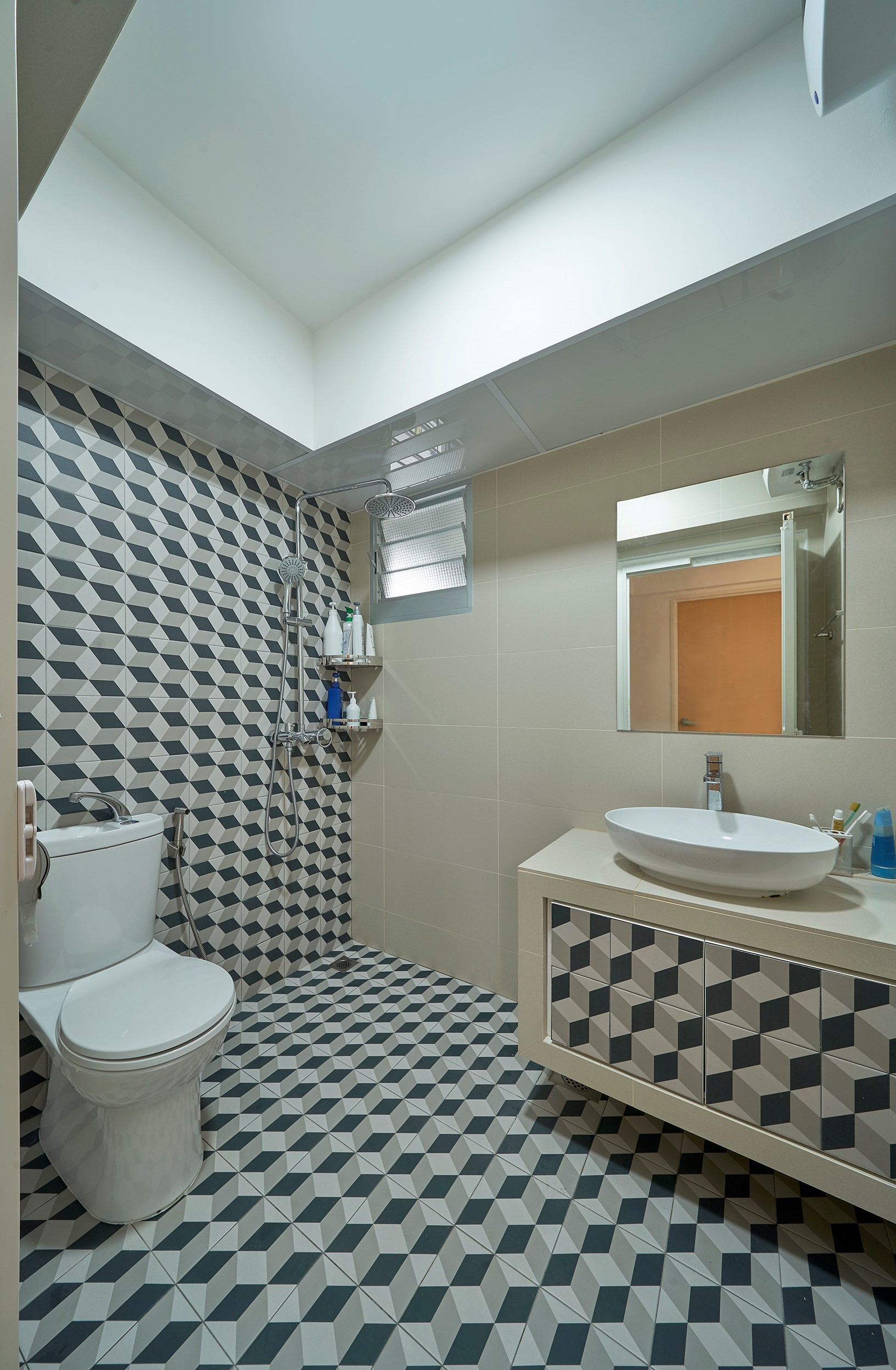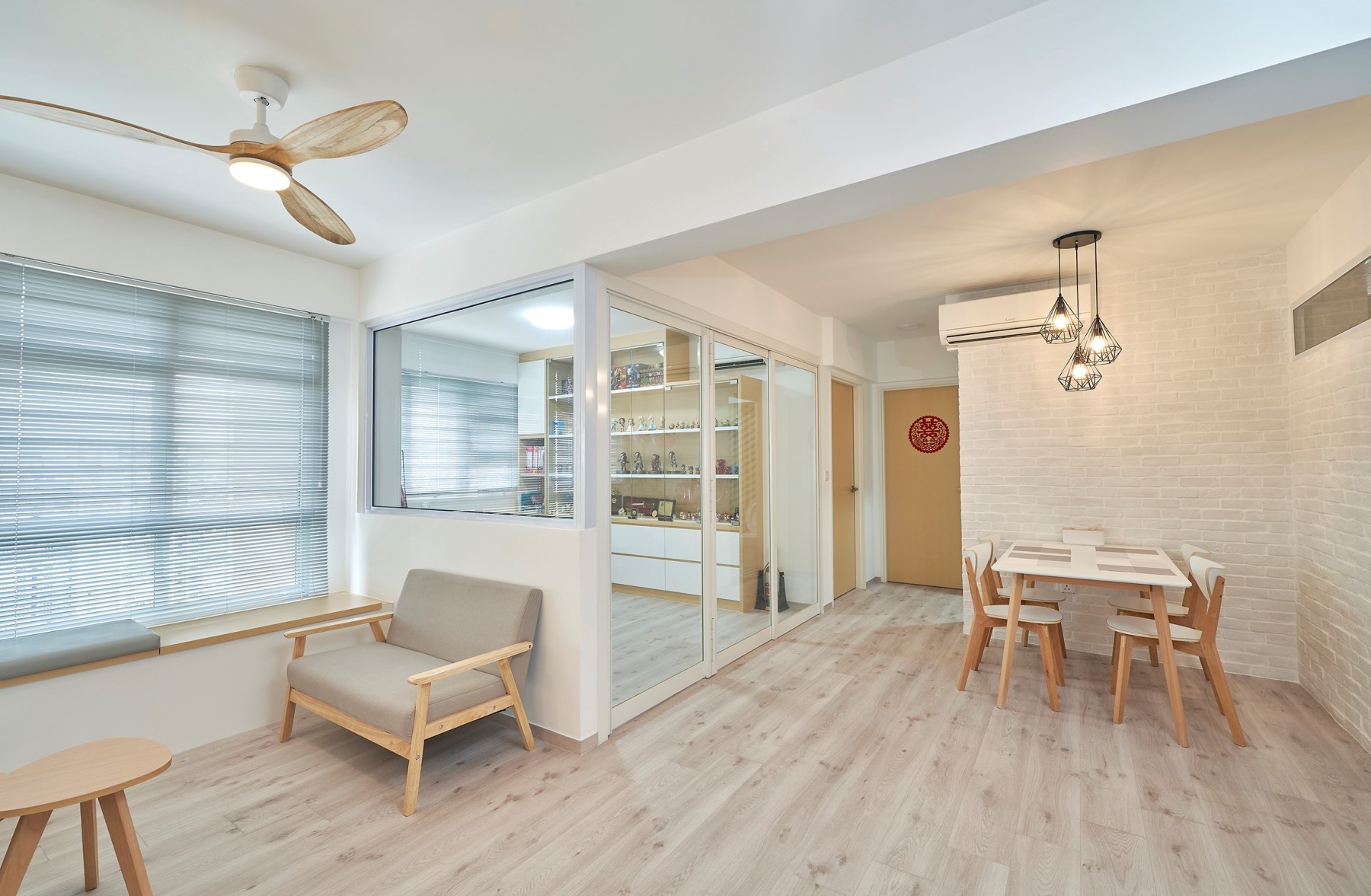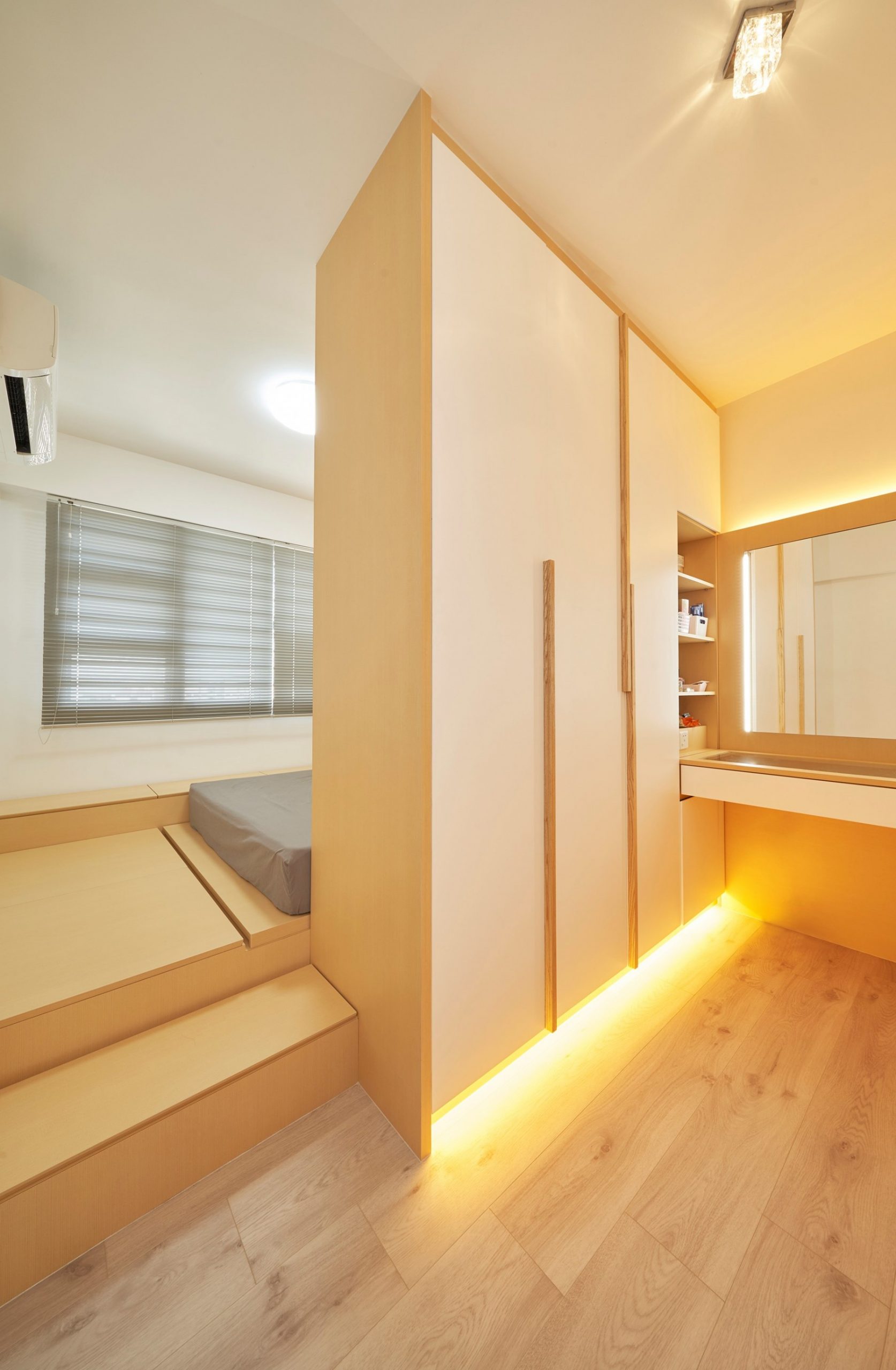 7. A little known tip is that by investing on the right surface materials that complements to create a wholesome colour scheme, your space can truly look more expensive than it really is. The wonderful dwelling is the perfect case in point. Despite its disarmingly minimalist aesthetic, clever application of wood grains combined with touches of neutral hues effortlessly create an upscale feel that makes its modest renovation price tag seem like a true bargain.
Project: Resale Ang Mo Kio | 310 Ang Mo Kio
Interior Designer: Design 4 Space
Style: Minimalist
Renovation Cost: $38,000
Renovating soon? Speak to top rated interior designers.
Discuss your home renovation ideas and plans with top rated firms, recommended by past homeowners. Let us help you shortlist the most suitable interior designers for your project.