Balconies Are A Waste Of Space… Or Are They?
Some folks regard balconies as an integral part of their home, some think that these are a waste of space.
In this article, we discuss the pros and cons of having a balcony at home. Read on to find out more!
Is It Worth Having A Balcony At Home?
There are two different camps of people – the first camp thinks that balconies are a great addition, and the second feels like they're wholly unnecessary.
Of course, if you have a balcony, this eats into your overall living space.
Some folks will also point out that developers often include balconies in their units in order to push down development costs. The balcony is counted into the total sqft, but the material costs of building a balcony are obviously cheaper than that of building out the rest of an apartment.
That said, we recommend that you focus less on whether a balcony is a good deal, and instead evaluate if it makes sense for you.
So in deciding whether you want a balcony, consider your lifestyle and think about whether you'll use the balcony frequently enough to make it worth the space you're sacrificing.
What Can You Use A Balcony For?
There are a ton of things you can do with your balcony – the sky's the limit!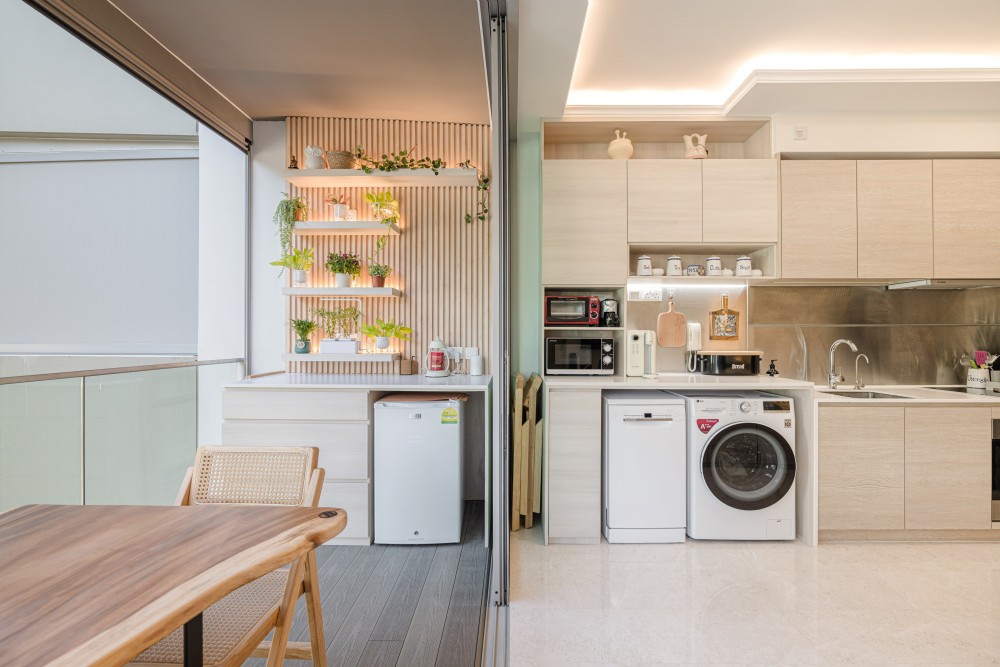 For example:
Grow plants (both decorative and edible)
Set up an outdoor grill/bar and host friends
House your laundry set up (apart from drying racks, you can actually house your washing machine and dryer in your balcony. This is assuming you've got enough space, and you'll also need to have waterproof blinds installed, to protect your machines from the elements).
Set up a mini-gym
Set up a play area for your kids
Now, you might be wondering… the weather is so humid in Singapore, does it really make sense to spend that much time outdoors, on my balcony?
There's an easy solution to that – get those balcony blinds that allow you to keep air conditioning in. This lets you transform your balcony into an indoor space, and use air conditioning to ensure that the temperature is sufficiently cool.
Balcony Renovating Guidelines
Before you start daydreaming about the perfect balcony, make sure you know URA's guidelines when it comes to renovating balconies.
There are a few specific things to keep in mind – for instance, you cannot enclose your balcony with glass panels or walls. (This does not apply to blinds, which are fine).
Also, balcony screens are only allowed if they can be drawn open or retracted fully. The screens need to allow for natural ventilation/airflow within your balcony at all times.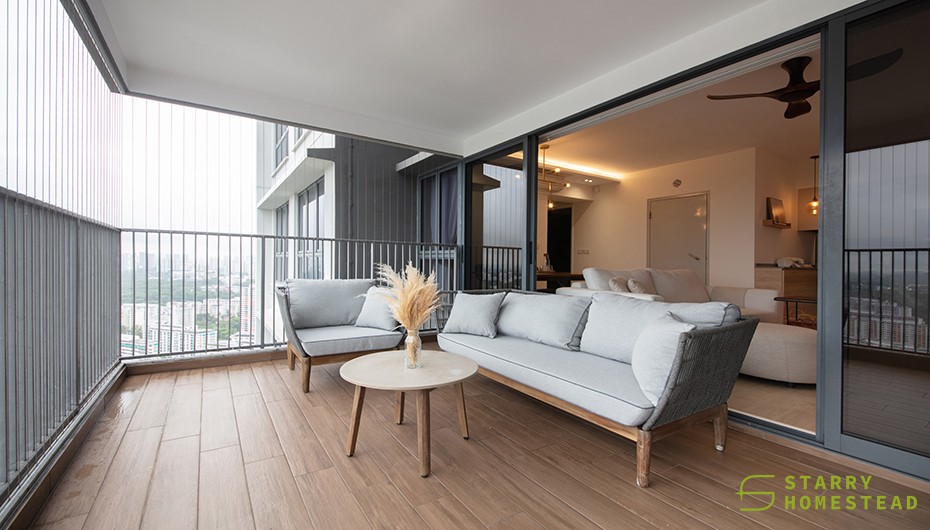 Want to check out home renovation projects for more inspiration? Browse balcony design ideas on Hometrust, or click the button below to get connected with expert designers.