Built-in Carpentry vs Loose Furniture: Which Is Better?
So you've got the keys to your place, and you're excited to get in there and start renovating. But before you do, there's one important decision you'll have to make… do you want to opt for built-in carpentry, or loose furniture?
In this article, we walk you through the factors to consider, so you can decide which options work best for you.
Generally speaking, built-in furniture costs more than loose pieces.
Obviously, there are different price ranges for built-in furniture – depending on the materials, finishing, and amount of customisation you choose, some built-ins might be more affordable, and some will be more pricey. But that said, the cheapest option will always be to go for mass-market brands such as IKEA. Keep that in mind, if you've got a strict budget to adhere to!
People sometimes think that built-ins are definitely of higher quality than loose furniture – but that isn't necessarily true.
Assuming you look out for sturdy, high-quality loose pieces, these can be as durable and lasting as built-in furniture. For example, if you're buying a wooden dining table on Taobao, you can search specifically for "solid wood", which is higher quality than plywood.
3. Functionality and Customisation
If you're blessed with a versatile squarish layout in your home, it's easier to get away with buying loose furniture and arranging them however you prefer. If you've got a home with lots of odd angles or dead spaces, though, you might need to customise built-ins to maximise your space.
Layouts aside, the same goes for if you're living in a small apartment (think newer BTOs, or condos as opposed to large resale flats). Because you have so little space, you might want to invest in built-in cabinets or wardrobes that can go all the way up to the ceiling – this lets you take advantage of the vertical height, and increase your storage space.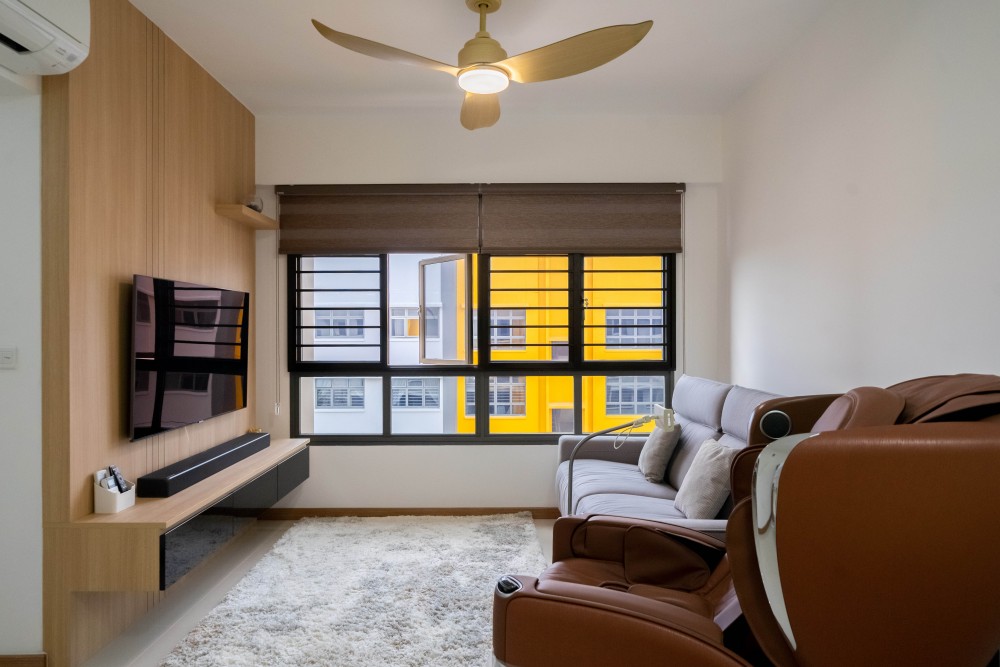 Your long term plans are also an important factor to consider, before deciding between built-ins and loose furniture. Seeing as built-ins don't come cheap, it doesn't make sense to spend on these if you're planning to sell your home and move within a short period of time. Not only will your renovation costs go down the drain, your space will also become less appealing to prospective buyers.
Remember: most buyers prefer an apartment that comes with the standard or default fittings, instead of one that's heavily modified. This gives them more flexibility to play around with the space, and renovate it to their own tastes and preferences.
Making Your Decision: Built-in vs Loose Furniture
Now that you know the pros vs cons of using built-in vs loose furniture, think about your budget, and then consider where it makes more sense to invest in built-ins. Your tv cabinet? Wardrobes? Entryway storage?
If your goal of getting built-ins is to customise the look and feel of your furniture (but not necessarily to increase the amount of storage space), remember that there are plenty of furniture stores that can do some degree of customisation.
While these stores can't build an entire TV cabinet and wall for you, they might be able to offer you customisation options for your dining table (type of wood and size), sofa, or other furniture. Modular furniture (which are pre-made units that allow you to combine the pieces in different ways to suit your needs) are also becoming popular these days.
Need more inspiration before making your decision? Browse interior design projects on Hometrust, or click the button below to get connected with expert designers.