Dark vs Light Colour Scheme: Which Is Better For Your Home?
Light colour schemes have always been the default choice for homeowners in Singapore. But for those who don't want to go the cookie-cutter route, dark colour schemes might be more up your alley.
Read on to learn about the key considerations between a dark vs light colour scheme, so that you can decide which is more suitable for your home!
Light Colour Schemes In Interior Design
A light colour scheme might suit you if:
You want to sell your home in the near future
You're low-key claustrophobic
Your space is small
You might want to re-work your rooms in the near future
You want to DIY your wall paint
You're big on decorating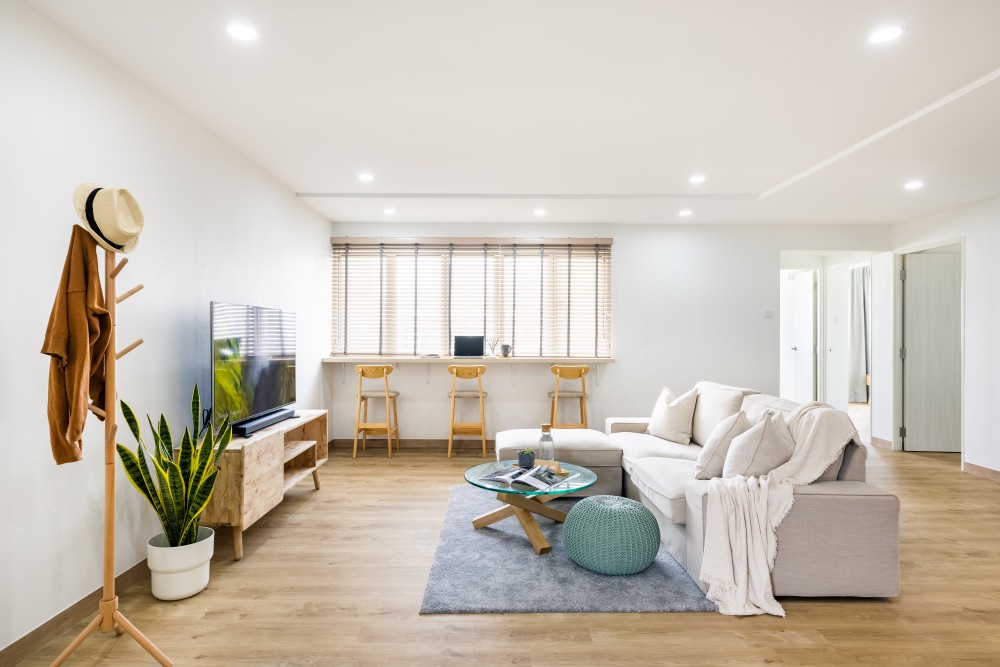 Selling your home: Light colour schemes are much more popular than dark colour schemes in Singapore – you'll have to keep this in mind if you're intending to sell your home in the near future. To appeal to potential buyers, you might want to stick to the safe option and go with a light colour scheme.
Dealing with small spaces: Light colours make your space feel a lot more open and airy. If your space is small to start off with, or if you're low-key claustrophobic, it's a good idea to go with light colours rather than dark ones.
Re-working your rooms: Also consider the functionality of your rooms: if there's a chance that you'll want to make changes in the future (such as reworking a study into a nursery), it makes more sense to go with a light colour to start off with. You can always go from light to dark, but it'll be difficult to do it the other way round.
DIY wall paint: Many homeowners choose to go the DIY route, and paint their own walls to save some money. If you're hoping to do this, it's a lot easier to paint light colours. Dark colours require more coats to come through, and imperfections also show up more easily on dark colours.
Decorating: Finally, if you love watching interior design shows and are constantly decorating and sprucing up your space, light colours will provide a blank canvas for you to play around with. Dark colours are much less versatile, and it's more difficult choosing home decor items that complement dark walls well.
Dark Colour Schemes In Interior Design
A dark colour scheme might suit you if:
This is your "forever home"
There's plenty of natural light in your home
Your rooms are pretty much settled, with little likelihood of change
You're engaging professionals to paint your walls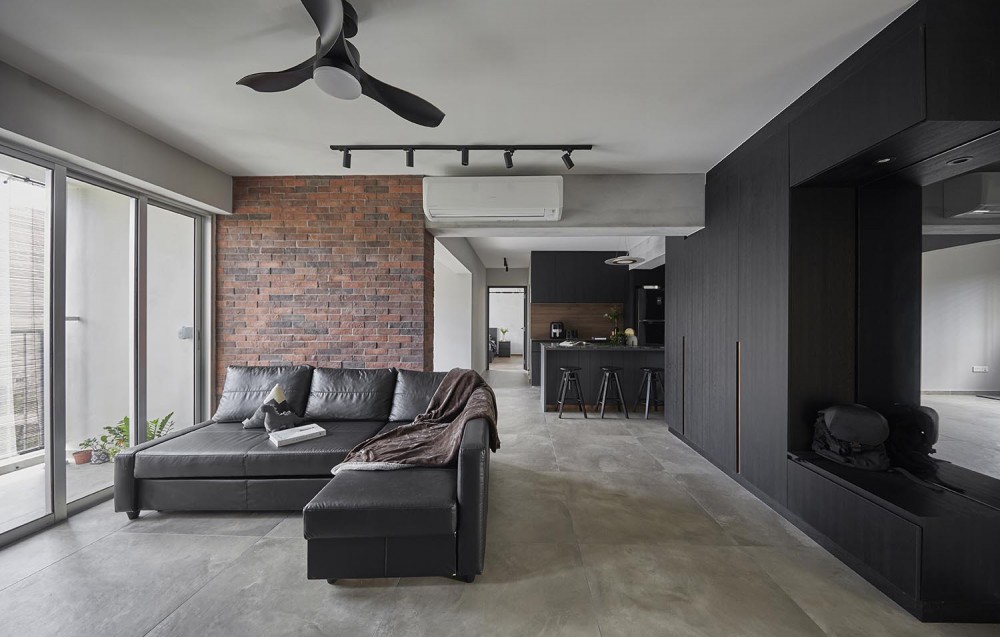 A "forever home": Dark colour schemes are less universally popular and make it hard for you to resell your home. But if this is your "forever home" and you're not planning on reselling, then go ahead and make the leap!
Plenty of light: Homes with less natural light are more suited to light colour schemes, as using light colours can compensate for the lack of light. On the flip side, if you're lucky enough to have plenty of natural light in your home, feel free to play around with colours and choose a darker palette.
Little likelihood of changing rooms: Say you're 100% set on the layout of your home and the usage of your rooms – your study will remain a study, your guest room will remain a guest room, and there's no chance that you'll need to convert any of the rooms to a different space. This makes it easy for you to commit to a dark colour scheme!
Professional wall-painting: As mentioned earlier, dark paint requires more coats to come through, and imperfections also show up more easily on dark colours. For those who are keen on DIY-ing their painting, go for light colours; if you're fine with spending the money to engage professional painters, a dark palette is fine.
Want to check out home renovation projects for more inspiration? Browse these designs on Hometrust, or click the button below to get connected with expert designers.
Renovating soon? Let Hometrust recommend the best interior designers.
If you are reading this, you are probably wondering how you can create your dream home.
Here's the thing, everyone's needs and requirements for their home renovation is different. A designer that may work for someone else, may not quite work for you.
At Hometrust, we're here to help match top rated designers, recommended by past homeowners to you through our data-driven and matching algorithm.
Whether you are looking for partial renovation or a full fledge overhaul, we'll be able to recommend you top designers to match your renovation requirements and lifestyle.
Recommendations and free and you can simply start by helping us understand your needs below!
Get Recommendations
Renovate safe!
The Hometrust Team