Keeping Your Houseplants Alive: Tips to Create a Concrete Jungle in your HDB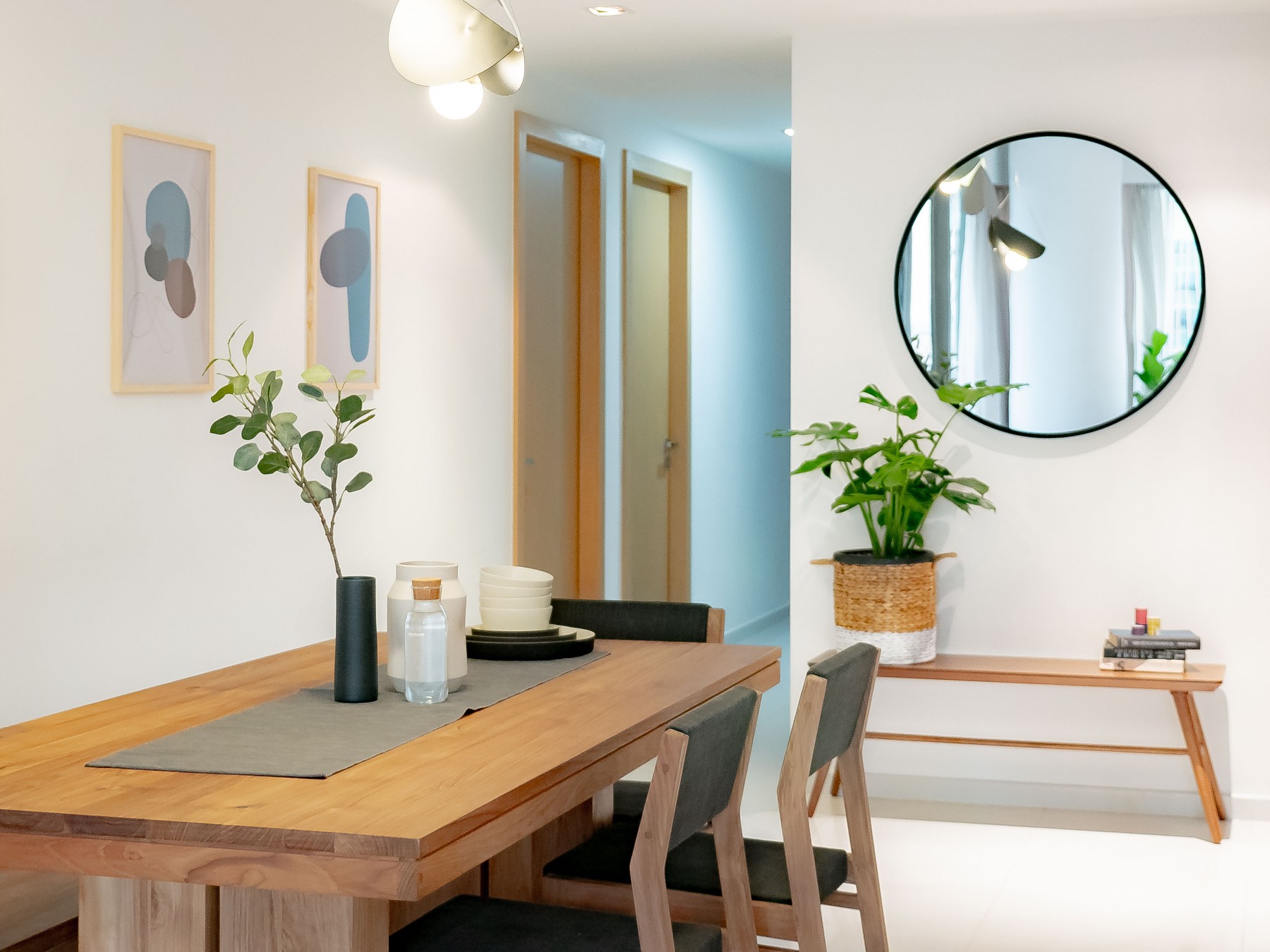 Houseplants have always been an easy way to liven up any space, no matter how big or small. Other than its obvious decorating chops, it's been proven that a few choice houseplants provide a lush and calm atmosphere every home should have. That being said, keeping a houseplant alive is by no means an easy task — we've been there! To ensure your plant baby flourishes, try our handy tips below.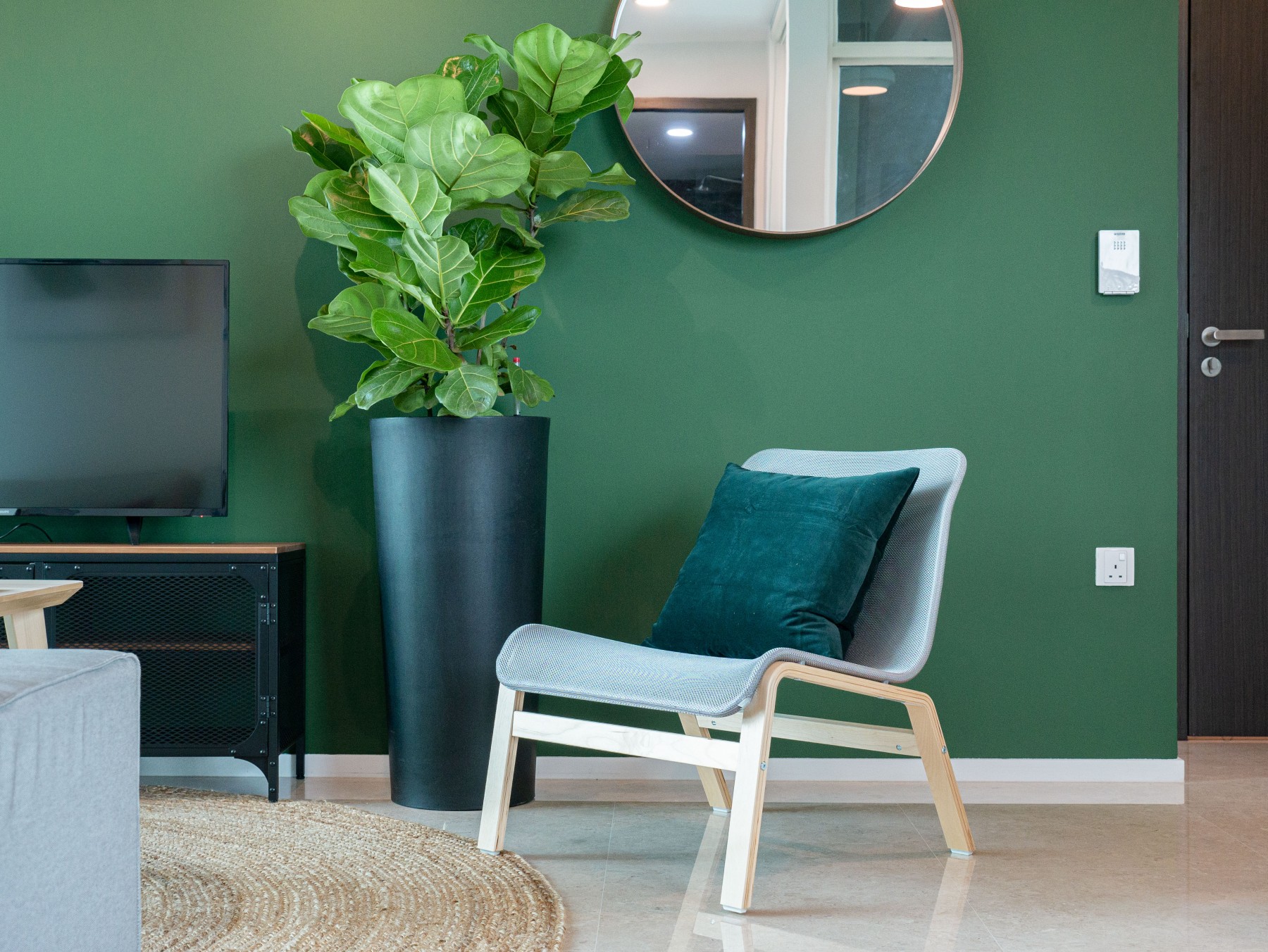 1. Hedge your bets and pick a hardy plant if you're a total beginner
There are certain plants around that are easier to take care of, so you might consider choosing those for a start if you're a beginner with less than green thumbs. These low-maintenance plants are pretty hardy and don't require a lot of time or excessive care. Best of all though, they thrive well in Singapore's warm and humid climate — a big win for everyone, we'll say!
Some hardy plants we recommend would be the snake plant, the money plant, and the spider plant. These plants are suitable in Singapore's unforgiving climate, and require comparatively little care.
For example, these plants can survive in a number of different light conditions — both high and low light conditions will do just fine, and only require sparing watering of once every 7-10 days. They're happy just being left in the corner, tending to their own needs — we love an independent plant. Essentially, plant care can't get any easier than that!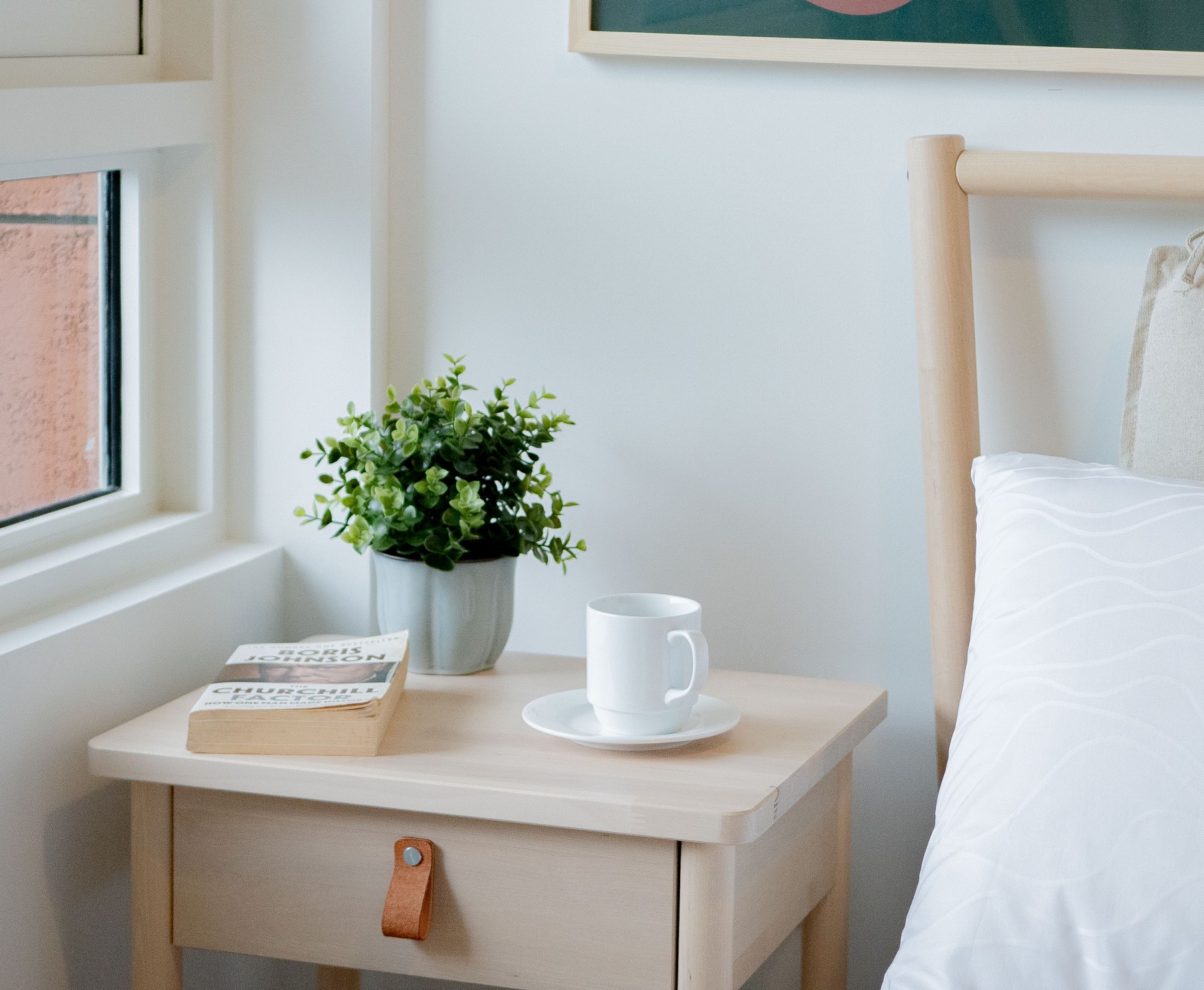 2. Feed your plants with care — don't overwater them!
If you have to remember any golden rule for plant care, it'll have to be this — everything in moderation. Not too little, not too much, but just right. But therein lies the confusion: how would a beginner know if it's too much, or too little?
Well, in the case of watering plants, most people actually water way too much, rather than too little! Overwatering will cause your plants to suffer from what plant lovers call 'wet feet', which is something that happens when their roots are completely saturated from sitting in excess water for many days.
To accurately ascertain how much water your plant needs, simply test its normal weight and use it as an easy gauge. The lighter it is, the more water it needs. For what it's worth, plant experts note that most plants would prefer being just a tad dry, rather than being overwatered!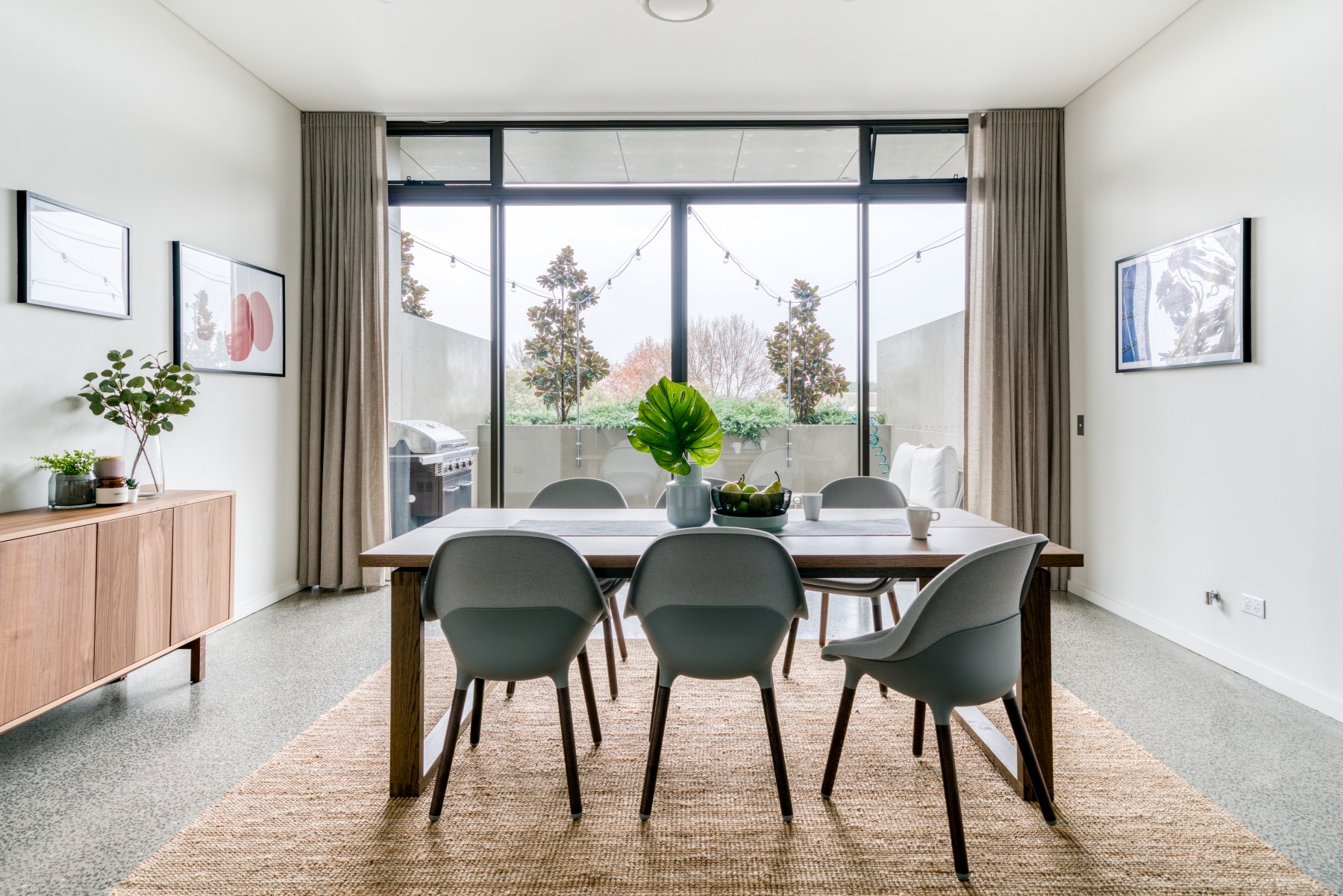 3. Lighten up — make sure your plant's got sufficient light
It's no secret that plants need light to grow, and to grow well. However, different plants vary in terms of the optimal amount of light they need to grow. In instances like this, it'll be great to do some cursory research so you can find the best place for your houseplant in your home.
To keep your houseplants in tip top shape, it's a handy thing to know that most houseplants would either require bright or direct light (sunlight from a south-facing window) or indirect or filtered light (sunlight through a curtain or light from a bulb). If you're staying in a home without south-facing windows, do consider placing your houseplant in a brightly-lit room instead where they can still easily soak up the vitamin D!
One thing though — your houseplant won't immediately die if they don't receive the right amount of light (they're quite hardy that way!), but they would unfortunately not be able to sprout new growths, flowers, or leaves.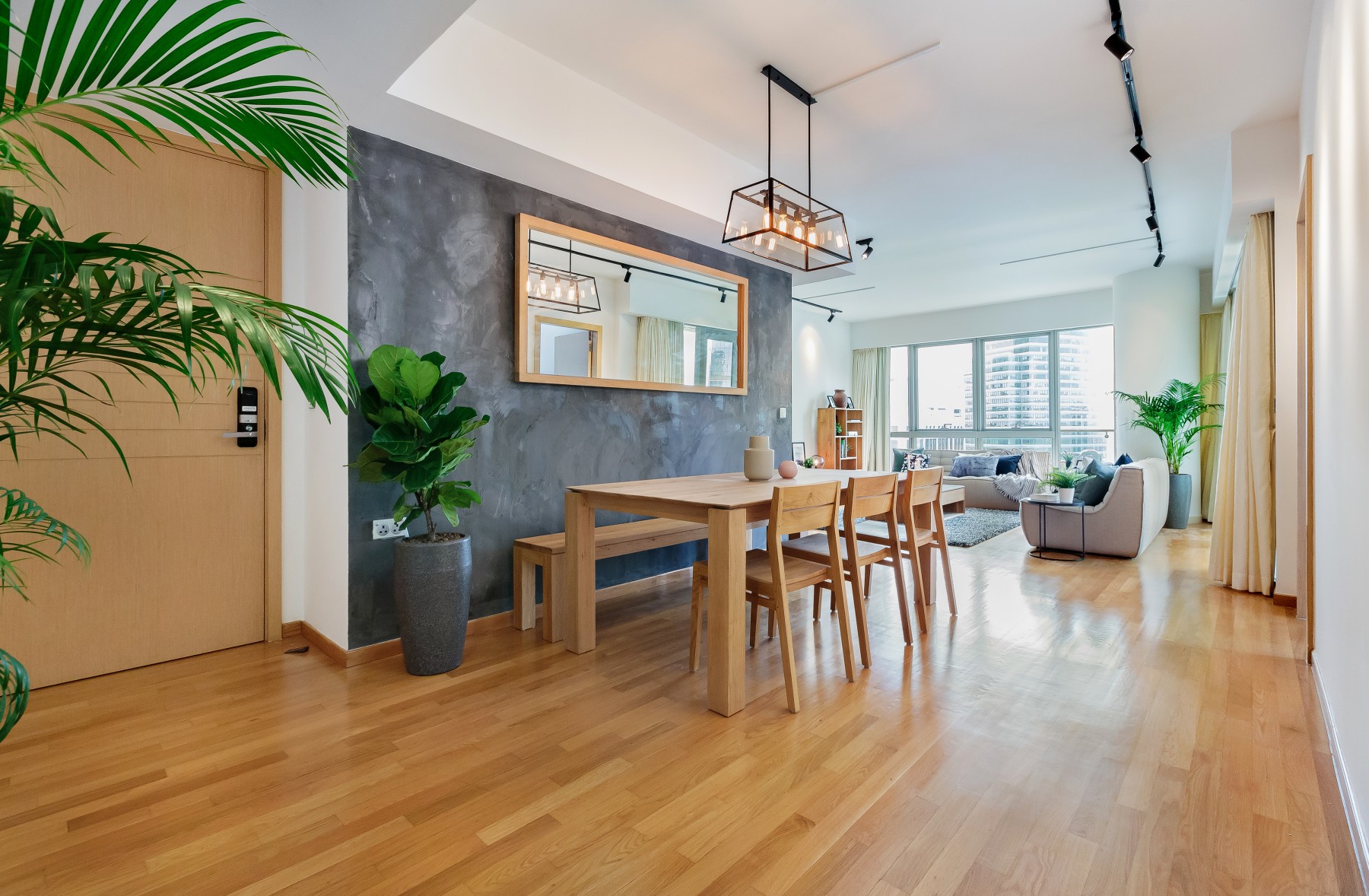 4. Add plant food to boost their health
Plant food, more commonly known as fertilisers, would be a welcome addition to any houseplant. Even though water and light is generally acceptable, plant food directly aids in the houseplants' growing processes and overall plant health!
That being said, fertilisers can admittedly be a little messy, especially for HDB dwellers! Well, there are some alternatives to the traditional water soluble fertiliser. An example would be the plant granule, which breaks down over time. Best thing about it? It's very low maintenance, and only requires one granule per plant once every few months!
A word of advice, though — fertilisers should only be applied during your plant's growing season for the best results.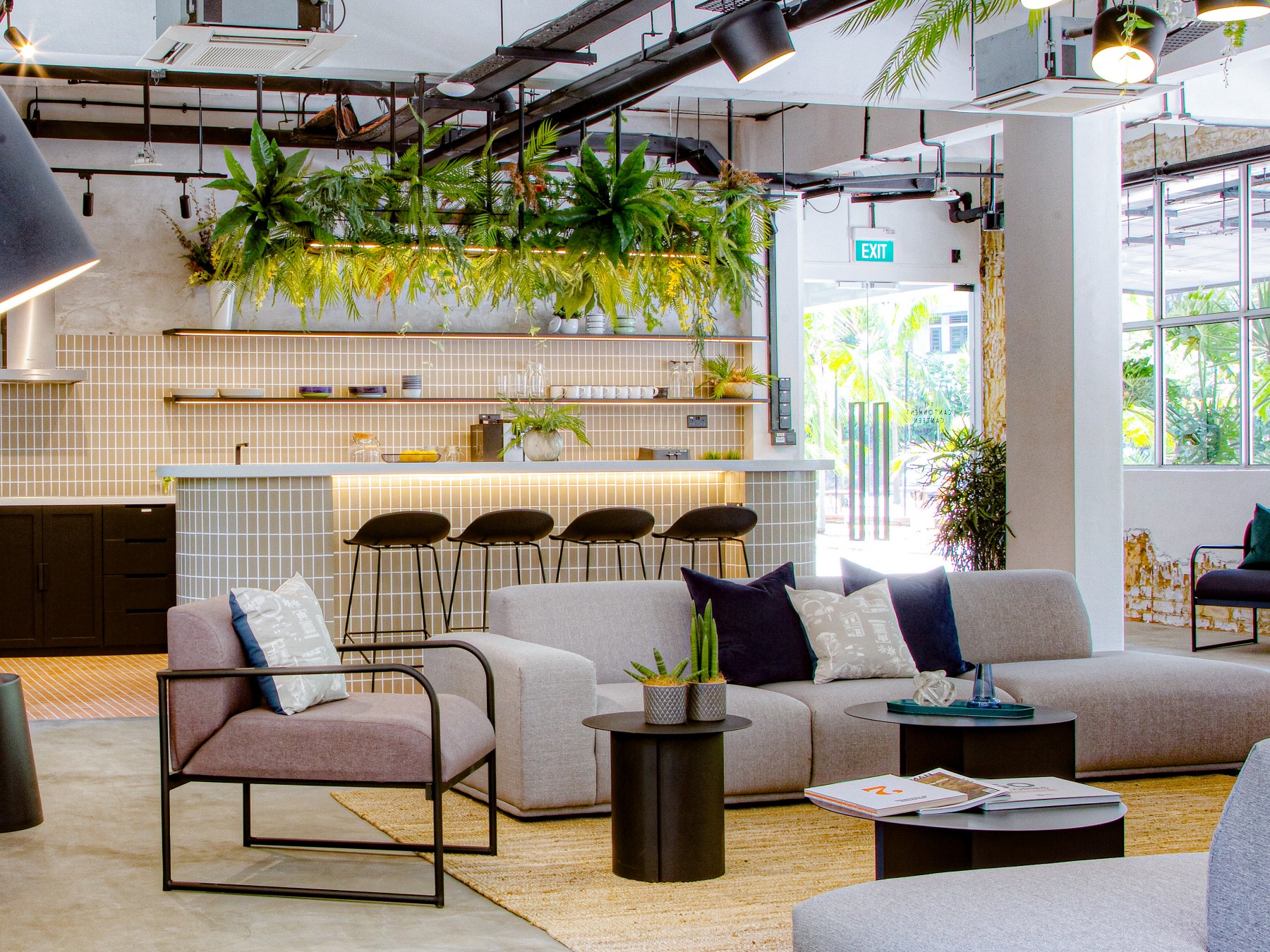 5. Want to start planting your jungle? Here's how you can start
With all the technical details aside, we've come to the fun part — filling your cosy HDB with all the houseplants you've managed to get your hands on!
The most important thing is to make sure to put your plant baby in a room you're frequently in, for various reasons!
The first and most critical reason would be that houseplants need a good amount of airflow and air circulation to grow well, and still air can contribute to some plant diseases.
Secondly, it's no surprise that a single plant in your room can instantly bring a sense of warmth and calm into the place. What's even better is that plants have been proven to clear out toxins from the air, and have excellent air purifying features.
Lastly, show your houseplant off and place it in an ubiquitous area like the living room or your bedroom — it functions amazingly as a statement piece for your house, transforming your HDB into a wonderful sanctuary of sorts. We suggest the bigger snake plant to take root in a planter box on the floor, while smaller plants like succulents can easily be placed on wall-mounted shelves or bookshelves. The choices are quite endless!
If you're lucky to have a balcony, why not create a mini jungle in there, like an inviting home away from home? Lush, gorgeous greenery would serve to be a welcome contrast to the rest of your home.
Conclusion
We hope that these tips are useful to any budding houseplant enthusiast out there! Not everyone is born with the elusive green thumbs, but it sure doesn't hurt to start small and easy, and slowly make your way up! Houseplants are classic, pleasant to look at, and is definitely a key addition to any HDB.
Renovating soon? Speak to top rated interior designers.
Discuss your home renovation ideas and plans with top rated firms, recommended by past homeowners. Let us help you shortlist the most suitable interior designers for your project.