Thrifting For Furniture: The Ultimate Guide To Buying Secondhand Furniture
In our parents' era, everything had to be brand new. Mention second-hand furniture (or second-hand anything) to them, and they'd probably scoff and ask why you would pay for someone else's junk.
But you know what they say – one man's trash is another man's treasure.
In this guide, we walk you through the pros of buying second-hand furniture, tips to keep in mind, and where to buy second-hand furniture in Singapore. Let's dive right in!
Why Buy Second-Hand Furniture?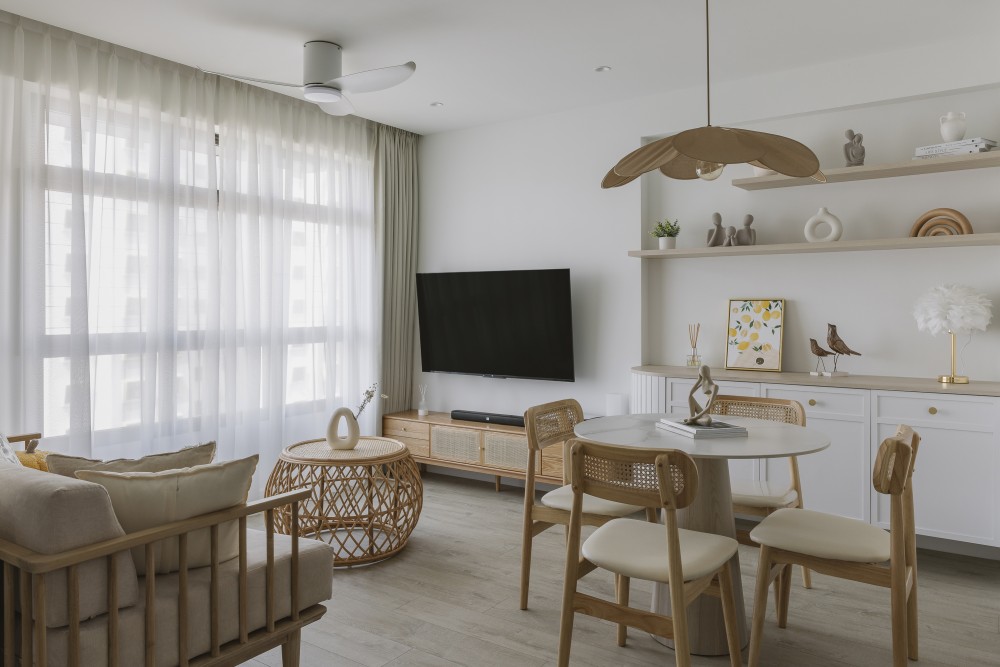 There are two main reasons to buy second-hand furniture: firstly, it's environmentally friendly; secondly, it helps you save money.
On the environmentally friendly front: It's easy to pick up a cheap $12.90 LACK side table from IKEA without giving much thought as to whether you actually need it, then trash it 6 months later. But obviously, this isn't great for the environment.
With IKEA and our trusty favourite, Taobao, furniture has become so cheap these days that you can purchase really affordable pieces without thinking twice. That means we also tend to get rid of furniture and replace them without much thought – and that's not the most eco-friendly thing you can do.
So if you're trying to reduce your carbon footprint, consider buying second-hand furniture. Trust us, it'll make more of an impact than reusing your plastic bags, or carrying a metal straw to use in your drink whenever you go out 😉
Next, on saving money… wait, didn't we just say that you might as well buy brand new because furniture is super cheap these days?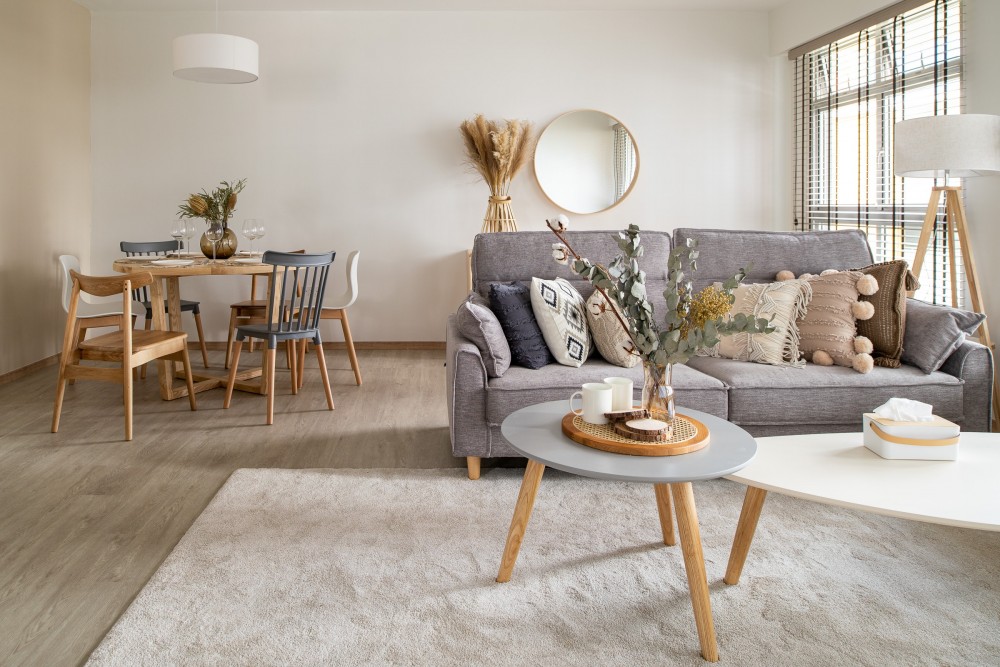 Well, that really depends. If you're buying basic pieces from IKEA and Taobao, then yep, buying brand new can be as cheap as (or even cheaper than) buying second-hand.
But if you're after high quality, well-built pieces (say, a teak dining table, for example) – then you'll probably be able to snag more bargains if you buy second-hand.
Finally, these two reasons aside, some folks also like to shop second-hand because this means you'll be able to outfit your home with more unique, one-of-a-kind pieces. If you want your home to have more character, and not to look like an IKEA/Taobao showflat, then that's a good reason to buy second-hand too!
Is It Hard To Find Second-Hand Furniture That's In Good Condition?
The answer is… nope, not at all!
Some people do try to sell their beaten-up furniture second-hand, but there are just as many other sellers who are trying to get rid of something that's new or barely used.
(Quick aside: this is also the case for appliances. Think about it – when people move into their first homes, it's common for them to get housewarming gifts such as air fryers, rice cookers, toasters… you name it. Many homeowners put these up on Carousell, so you'll be able to find BNIB (that's Brand New In Box) appliances on Carousell easily).
If you're browsing on Carousell, you can even filter by condition – they have a "Brand new" and "Like new" condition that's handy for folks looking for items in good condition.
What Should You Not Purchase Second-Hand?
Firstly, steer clear from second-hand mattresses.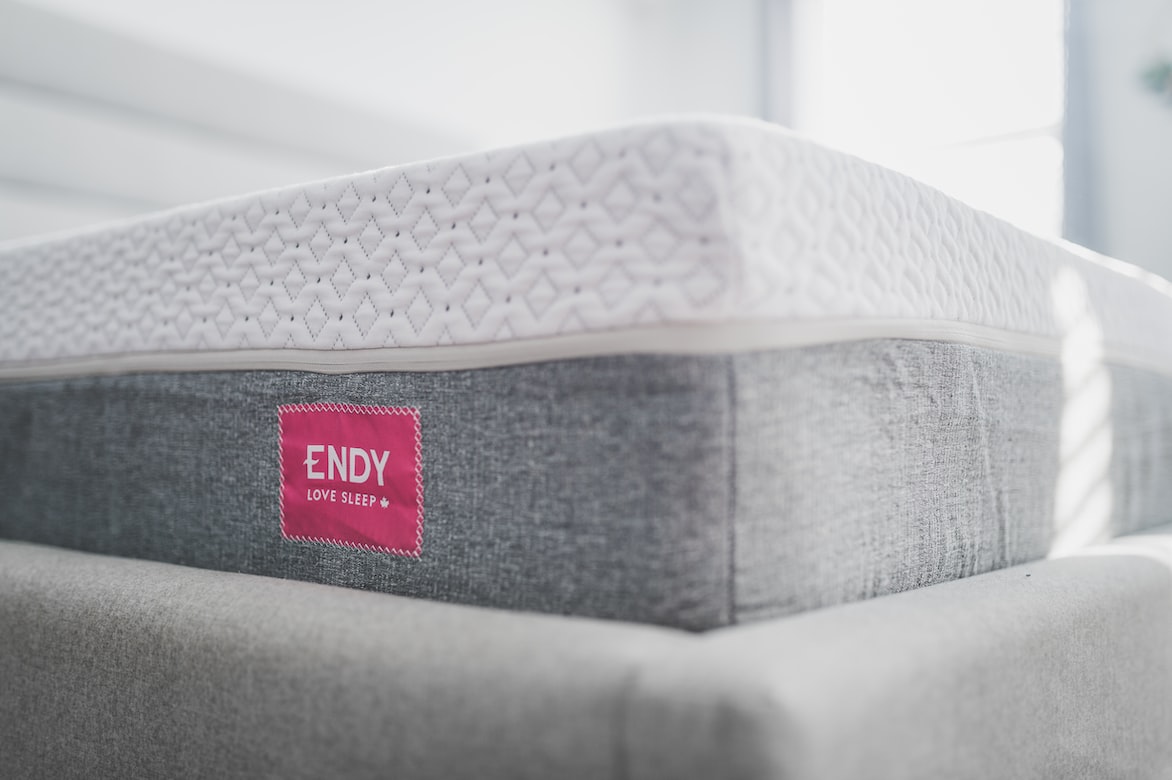 These are a hard no – even if the mattress looks and feels clean, it can harbour germs, bacteria, and bugs that aren't visible to the naked eye. When you purchase a used mattress, you may also introduce mold, bed bugs or dust mites into your home.
Also, avoid upholstered furniture, which is furniture that's covered by soft, padded textiles (for example: couches, sofas, and armchairs). Again, upholstered furniture can harbour germs and bacteria, and while you can pay to reupholster a chair or sofa, this won't come cheap.
Tips To Keep In Mind When Buying Second-Hand Furniture
When shopping for second-hand pieces, here's what to keep in mind:
Have a clear idea of what you want
Don't get swept away by cheap deals
Don't pay too much for vintage pieces
Think about transportation
Knowing what you want
The first rule of buying second-hand furniture? Have a definite idea of what you want – don't browse aimlessly.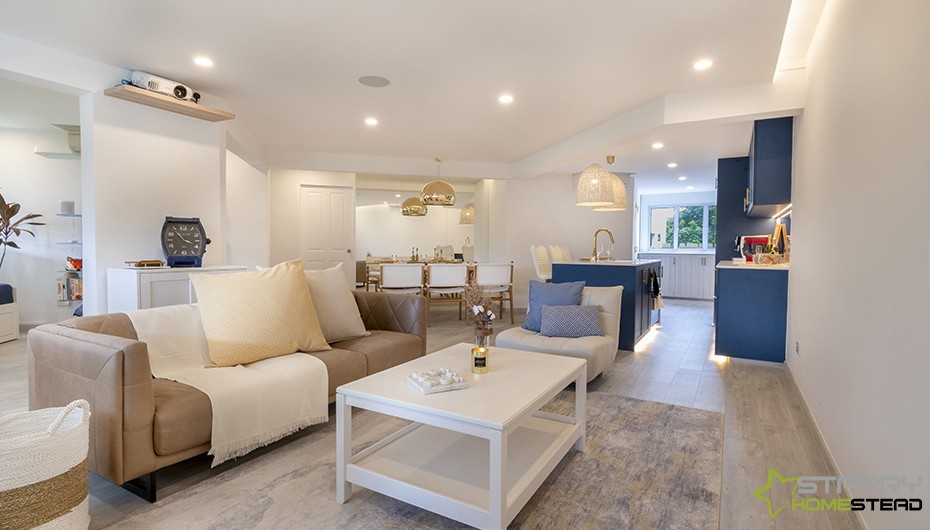 Why is this the case? Because of the sheer volume (and variety) of items that are available, it's easy to get sidetracked (assuming you don't have a clear vision of what you want). You may end up purchasing items that might not work well together in your home, or purchasing items that you don't know what to do with.
So before you start looking, take down any measurements you need to, and decide the size, style and function of the piece or pieces that you want to buy.
Don't get swept away by cheap deals
Here's the thing: you can get some really cheap pieces on marketplace apps; sometimes, people just give away their furniture for free. While it might be tempting to pick up a free item, again, think about whether you really need it and whether it works with your existing furniture.
Don't pay too much for vintage pieces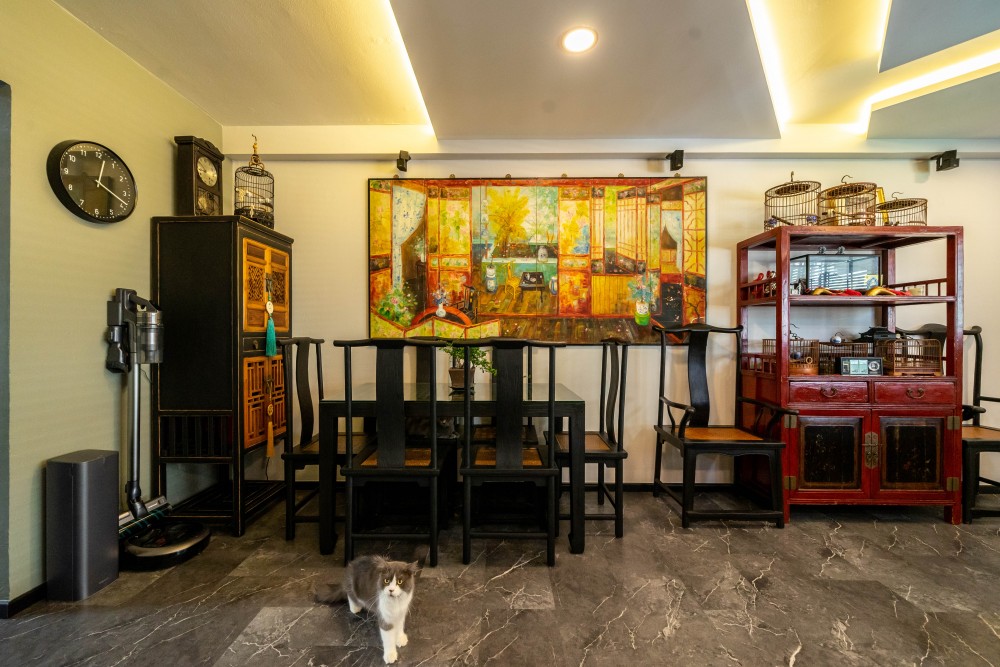 On the flip side: be wary of paying too much for vintage pieces as well. If you genuinely like the piece and you think the price is fair, that's fine. But if you're thinking of purchasing it specifically because it's rare, valuable or vintage, or you have plans to resell it in the future, proceed with caution.
Unless you're a vintage furniture collector with expertise in assessing furniture (or you know someone who can do this for you), take whatever the seller says with a pinch of salt.
Think about transportation
Finally, when buying second-hand pieces, always think about the logistics. More specifically: how are you going to move the furniture?
Generally speaking, if you're buying from a second-hand shop, they should be able to arrange for delivery for you. If you're buying peer-to-peer (ie from an individual), they might be able to arrange for movers, or they might ask you to work out delivery yourself.
Of course, if you move the furniture on your own, this helps to save cost. To do this, make sure you know how the item can be dismantled. (If you're buying something that was originally from IKEA, just Google the assembly instructions and then reverse-engineer it). If the item is from another store and you're not sure how the pieces are joined, ask the seller if they can dismantle it for you to pick up.
From there, your options are taking public transport (for small pieces), getting a Grab, renting a car, or engaging movers. Don't assume that renting a car or engaging movers is always going to be more expensive than getting a Grab – these two options can actually be pretty cost-effective (from $20 onwards), depending on the distance of the trip.
If you want to engage movers, some options include: Lalamove, GOGOX, TheLorry.
What to check when buying second-hand furniture
A big part of buying second-hand furniture is doing your due diligence, and checking the furniture to make sure it's in decent condition (and makes sense to purchase). Here are some things to look out for:
Check the dimensions
Check the original price
Check for signs of damage
Check the upholstery
Check the structural stability
Check the dimensions: the very first thing you do should be to check the dimensions of the furniture. If it doesn't fit, you won't be able to get it, end of story.
Check the original price: in some cases, people do list second-hand furniture or home decor items for just a nominal amount (say, $10) off the original price. $10 off is still money saved, but remember that you'll have to account for transportation as well. If you're not getting a cheaper deal after factoring in the price of your Grab or chosen transportation, then don't buy it!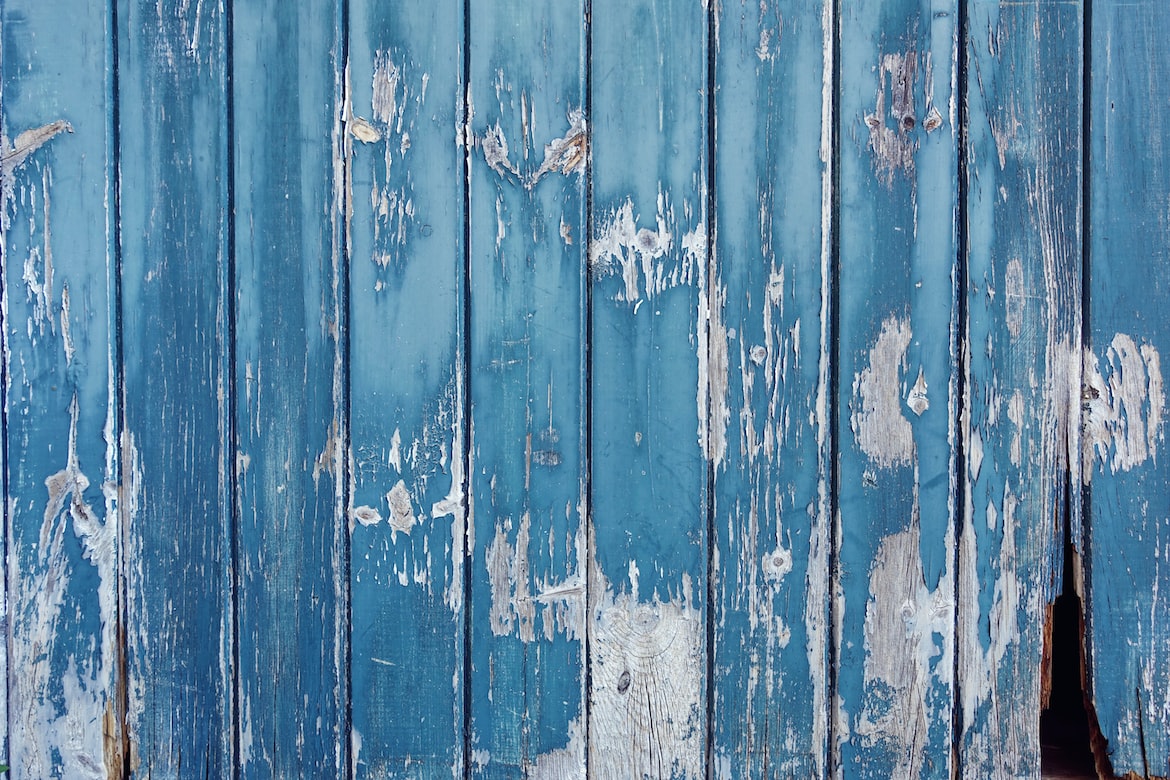 Check for signs of damage: Be as thorough as you can here – check for any signs of damage, including scratches, chips, marks and stains. We're not saying that you need to reject anything that's not in flawless condition – depending on how much DIY skills you have, you might feel comfortable purchasing pieces that are less than perfect. (Small scratches and chips on furniture, for example, are easy to cover up or fix).
Just keep in mind that when a seller says their item is in 9/10 condition, their idea of "9/10" might not line up with yours. Plus, sellers should ideally disclose any flaws in their furniture, but not all sellers are ethical!
Check the upholstery: As mentioned previously, we don't recommend purchasing second-hand upholstered pieces, unless you're sure that these are in new or great condition. If you are looking at upholstered items, however, sit on it to make sure the padding or cushioning is even, and not lumpy in areas. You also want to avoid pieces with poky springs, or pieces with cushioning that's starting to sag.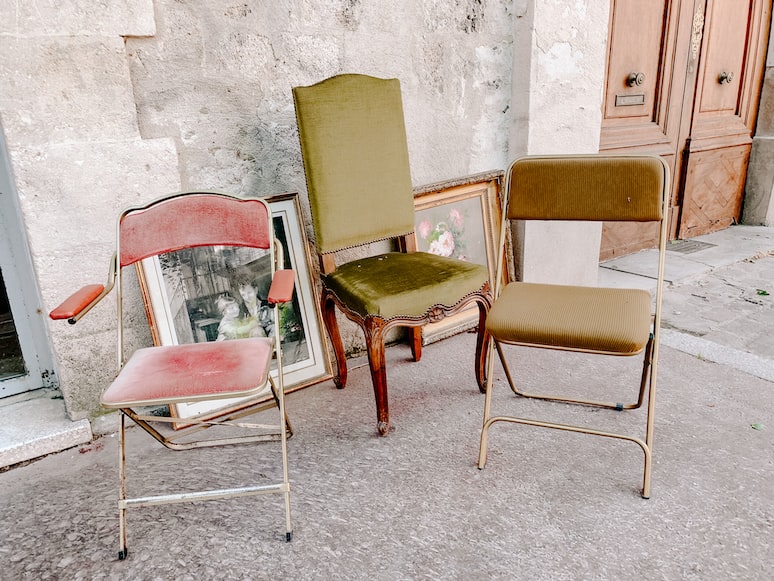 Once you've established that the upholstered piece feels fine, go ahead and check for bed bugs. It's hard to spot bed bugs themselves because they're small and can easily hide in the cracks of furniture, so keep an eye for other tell-tale signs, such as bed bug excrement (dark or reddish-brown stains), and tiny eggshells. Bed bugs also give off a musty smell.
PS: bed bugs are more prevalent in sleeping spaces, or near sleeping spaces. So you're more likely to find bed bugs in a bed or a couch that's used for napping, as compared to an upholstered dining chair.
Check the structural stability: The best way to go about this is to stress-test the furniture. If it's a sofa, sit on it. If it's a shelf, put some weight on it. See if the weight is distributed evenly, and check for wobbly legs.
The bottomline: When checking second-hand furniture, you'll want to be as thorough as you possibly can. If you're browsing online, make sure the seller has multiple pictures of the item from different angles. Assuming you're looking at something with drawers or cupboards, also ask the seller for photos of the inside, and confirm if the locks work and whether they have the keys.
Also, when conversing with the seller, let them know that you're interested but would like to view the piece in real life before making an offer. This way, you can check the item more thoroughly in-person, instead of committing to a purchase and then realising that the buyer hasn't been upfront about the item's condition.
Where To Buy Second-Hand Furniture In Singapore
Ready to take the leap? Here are a few places where you can buy second-hand furniture in Singapore.
Thrift stores or second-hand stores
Online marketplaces
Facebook groups
Classified ads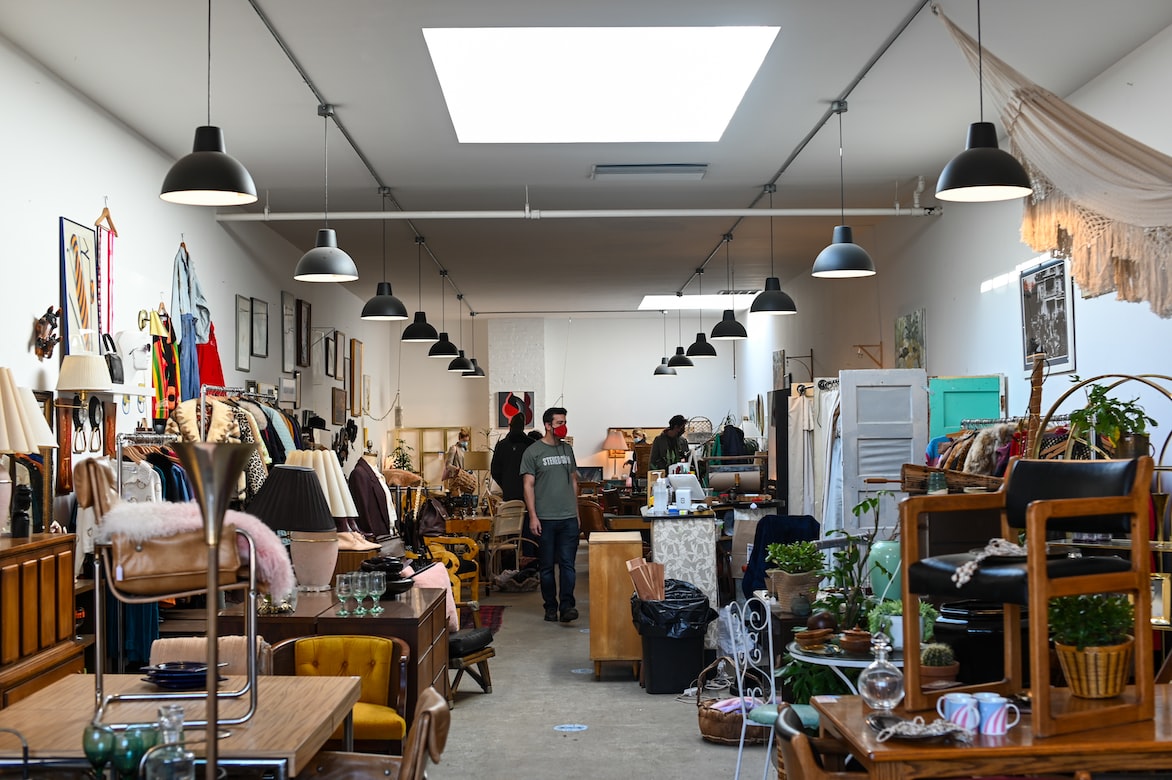 Thrift stores: If you're wondering what's the difference between a thrift store (or vintage store) and a second-hand furniture store, they're pretty much the same thing. The only difference is that some thrift stores put more focus into curating items and refurbishing items, so you might find a more stylish selection as compared to second-hand stores. That said, the items sold at thrift stores may be more expensive than those sold at basic, bare bones second-hand stores.
Check out: Hock Siong and Co, Second Charm, Tong Mern Sern
Online marketplaces: The great thing about shopping on online marketplaces is that you can easily search by keywords (and even the condition of the item), and set alerts for whenever new items get listed. Make sure you read the seller's reviews, and check the item in real life before committing to a purchase.
Check out: Carousell, Facebook marketplace, Gumtree
Facebook groups: Yep, there are groups on Facebook where you can get free furniture (transportation isn't included, though). These are undeniably good deals (I mean, you're getting something for free), but variety-wise, there obviously isn't as wide a variety of items that you can find on places like Carousell.
Check out: Freevo or Freecycle
Classifieds: This one's a bit hit or miss, but hotels sometimes sell off their old furniture to the public after renovating. If you're looking for solid, good quality wood pieces such as desks or end tables, this might be a good option for you. Check the online classifieds for such deals.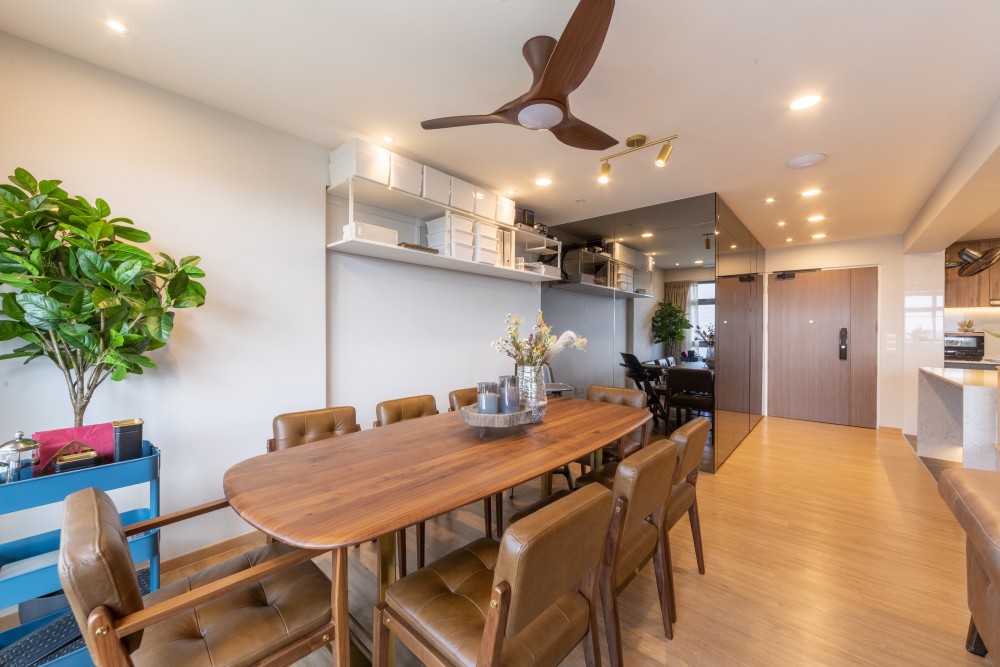 A Final Word On Second-Hand Furniture
Sure, buying second-hand furniture might take a bit more time and energy than buying new furniture, but in many ways, it's worth it.
We've talked about the advantages of buying second-hand furniture, like how it's environmentally friendly, and helps keep costs low. And of course, there's the immense satisfaction that you get from picking out preloved pieces from different sellers, and pulling everything together to fulfill your vision for your home.
Time to take the leap into second-hand furniture!
Want to check out home renovation projects for more inspiration? Browse projects on Hometrust, or click the button below to get connected with expert designers.