Tools And Tips That Will Help You Budget And Track Expenses For Your Home Renovation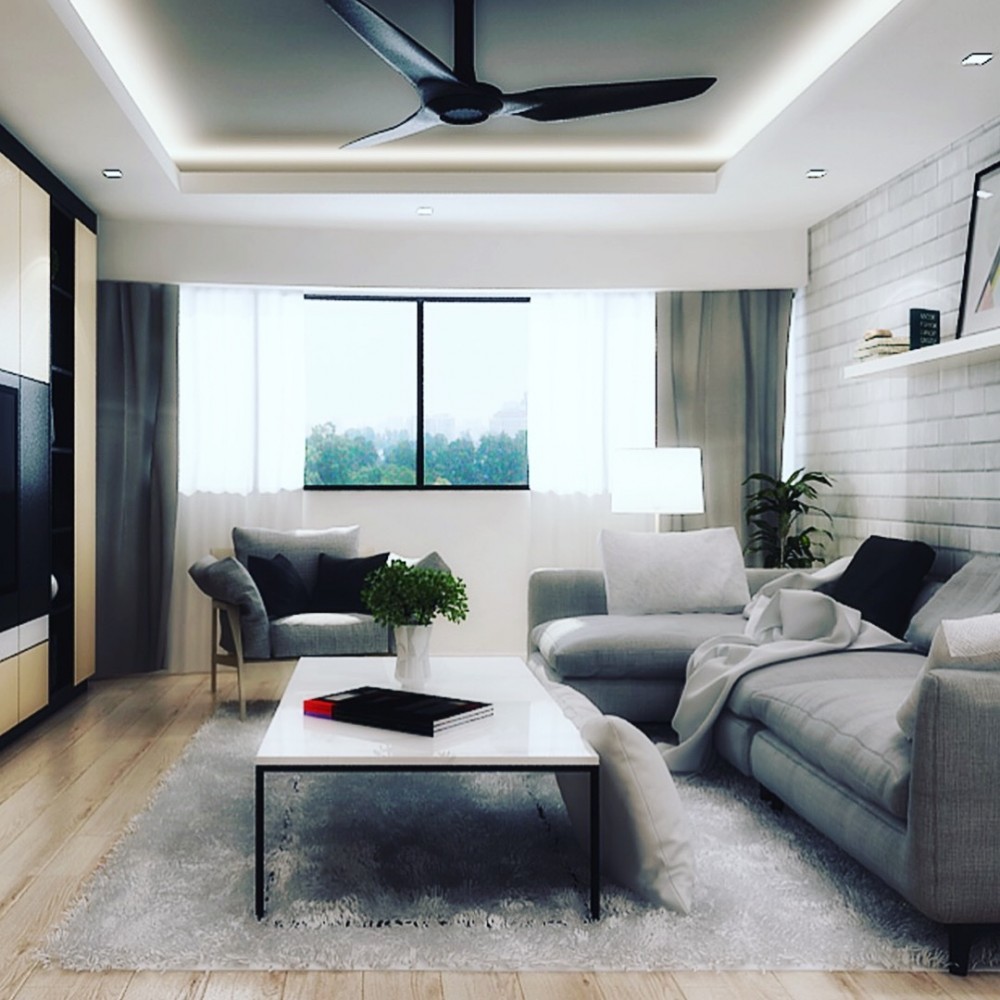 Home renovation budgeting and tracking of renovation expense is a necessary evil in every homeowner's homeownership journey. For some, budgeting and tracking of expense is a nightmare. For others, it is a chore that they don't really understand why it needs to be done. Well, you are not alone.
Many homeowners (both past and present) have faced similar woes. That's why, at Hometrust, we want to help you with budgeting and tracking your home renovation expense so that you get to enjoy the fruits of home renovation without the stressful part.
1. Setting Aside Budget For Home Renovation
Busting your renovation budget is a common misstep that many first-time homeowners stumble over when it comes to home renovation. One of the reasons why renovation budget goes way higher than your expectation is because you didn't put a boundary to your renovation spending.
Why You Need To Set Aside Renovation Budget?
As first-time homeowners, you want everything for your first home. Going window shopping with your interior designer (ID) gets you excited like a child who is going to Toys R'Us to get a new toy. We totally understand that.
But before you get all excited about how perfect your new home renovation is going to be, make sure that you put a cap on how much you want to spend on your renovation. And if the budget is going to burst, then you can take a conscious call of whether to increase your renovation budget.
So, don't start your home renovation discussion with your ID without a budget in mind. It can cost you a bomb, literally.
How To Set Aside Renovation Budget?
Not sure how to set aside budget for your home renovation? Well, just take cue from our How to Budget for Your HDB Renovation guide.
Alternatively, you can check out some of the cool renovation projects that are listed on Hometrust. Not only does this give you an idea of the different kind of renovations you can choose from, it also provides an indicative budget of how much you can expect to spend for a renovation project of that calibre.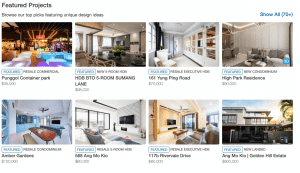 We have also written some inspirational guides on how you can turn your HDB into an artwork even with a modest budget. Of course, you will need a talented ID as well, but fret not, you can find that easily on Hometrust.
2. Tracking Your Renovation Expenditure
Setting aside a renovation budget is just one part of the equation. The truth is that you can't just stop there. As a homeowner, you need to make a conscious effort to track your renovation expenses as well. Otherwise, it will be setting a goal without action, just like how you wanted to score 100 marks in your exam as a kid but don't want to put in the hard work to study for it.
Tracking Renovation Budget With Excel
Fortunately, unlike studying for exams, tracking your renovation expenditure is not as difficult. All you need is to diligently keep track of your renovation expenses in a simple Excel sheet. With just two columns (item, price), that's all you need! Then simply use the =SUM() function on Excel to do automatically sum the expenses for you. There are even Excel templates for home renovation for you to refer to!
For those self-professed Excel wizards or those fancy schmancy data lovers, you can even go further to create more columns for more detailed breakdown of your expense.
Tracking Renovation Budget With Budget Apps
Even if you aren't tech savvy or Excel-savvy, there are other easy ways to track your renovation expense. Go the Google Play Store or Apple App Store to search for budget apps and use them as a substitute renovation expense tracker instead of your plain boring Excel sheet.
Tracking Renovation Budget With Personal Finance Apps
If you are swiping and paying for your renovation costs on your debit/credit card, you can also leverage on personal finance apps like Seedly, DBS Nav Planner to track your renovation expense effortlessly.
Check Your Budget Before You Pay Your Next Renovation Purchase
Once in a while, make sure to compare your renovation expenditure and make sure it ties with your renovation budget. In addition, whenever you are going to spend a significant amount (e.g. buying a sofa, TV, coffee table or island), remember to do a quick calculation on your cumulative renovation spend to ensure that it does not exceed your renovation budget.
3. Should You Get A Renovation Loan?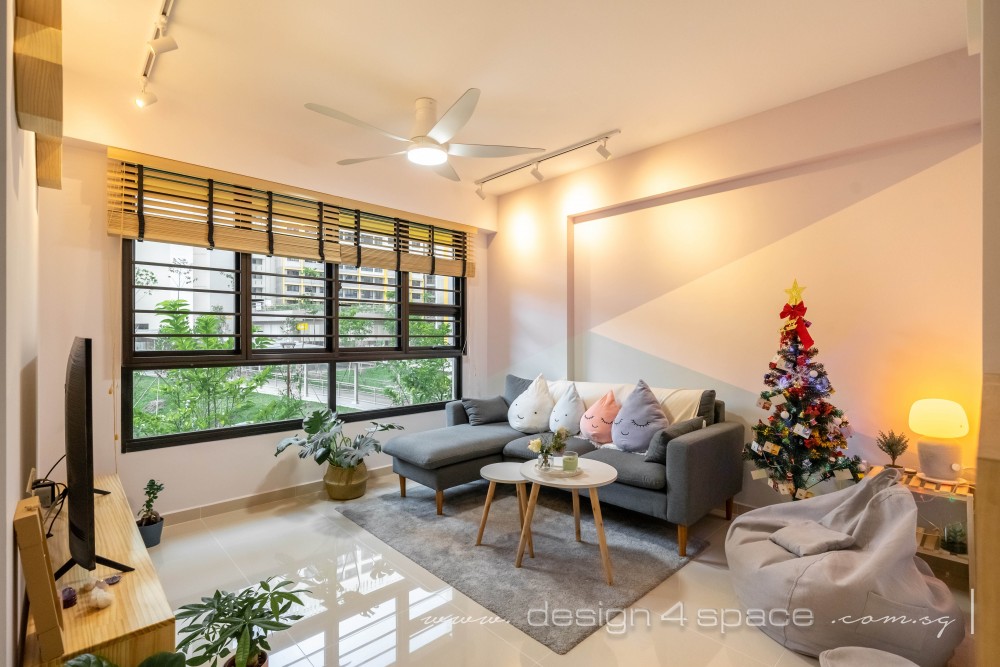 Renovation is one of the big ticket items that one will spend in your lifetime. It can go anywhere from $15k to $75k. In some cases, it can even go above $100k, depending on the type of renovation and the type and quality of furniture chosen. As such, you might be thinking about getting a renovation loan to help with the big ticket purchase.
If you are considering taking a renovation loan for your home renovation, there are a few points you need to take note of.
Renovation Loan Comes With Interest Rate
Renovation loan is literally a loan from the bank. As with all types of loans, it comes with interest.
The interest rate for renovation loan ranges between 3.4% to 4.18% with a loan tenure between 1 to 5 years. Borrowing $30k now (at 3.4% interest rate) and returning it in 5 years' time will mean that you need to pay $32.6k in total. That's 2.6k more than what you would have paid if you were to pay in cash.
While the extra interest rate is not really worth it, you might still want to consider a renovation loan if it helps to ease your cash flow.
Renovate In Parts Rather Than At One Go
With renovation, you can take it two ways. You can either renovate in-part or finish everything at one go. Rather than having your home ready from the get go, you can actually renovate it in parts.
When you renovate in parts, it means you focus on the essentials first such as the power points, flooring, built-in cabinets, toilet and master bedroom. If you have cash to spare, you can add on the other furniture or electrical items like fridge, TV, etc. Along the way, whenever you get your monthly pay, then you add new items to your home since those items are not dependent on your ID.
The fun part about renovating in parts is also that you get more flexibility. Sometimes, your taste change after staying in the house for a while. Plus, when you stay in the home, you know what you need and what you don't. This means that you can translate your needs and frustrations into new items that will really elevate your home living experience.
Start Your Home Renovation Right With Hometrust
At Hometrust, we advocate you to start with a budget in mind. That's why we encourage you to set aside your budget when you search for an interior design firm from our website.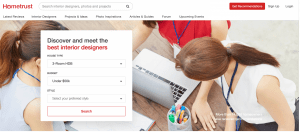 We then source for the best interior design firm based on your chosen housing type, budget and renovation style using a data-driven approach with reviews from more than 14,608 homeowners.
Renovating soon? Speak to top rated interior designers.
Discuss your home renovation ideas and plans with top rated firms, recommended by past homeowners. Let us help you shortlist the most suitable interior designers for your project.