Dining Table vs Dining Banquette: Which Is Better For Your Home?
Dining nooks, booths, or banquettes are all the rage these days.
Are these the right choice for your dining room? Or should you stick with a traditional dining table? Read on to find out more!
What's A Dining Banquette?
A dining banquette, or a dining booth, is a built-in seat or bench that runs along a wall. This type of seating is usually upholstered, and is designed to fit into a specific space.
Don't confuse a dining banquette for a dining bench – a bench is a piece of loose furniture, and is typically not upholstered.
A dining banquette, on the other hand, is built-in and most often upholstered!
Advantages Of A Dining Banquette
So, the million dollar question… why would you choose a dining banquette over a regular dining table?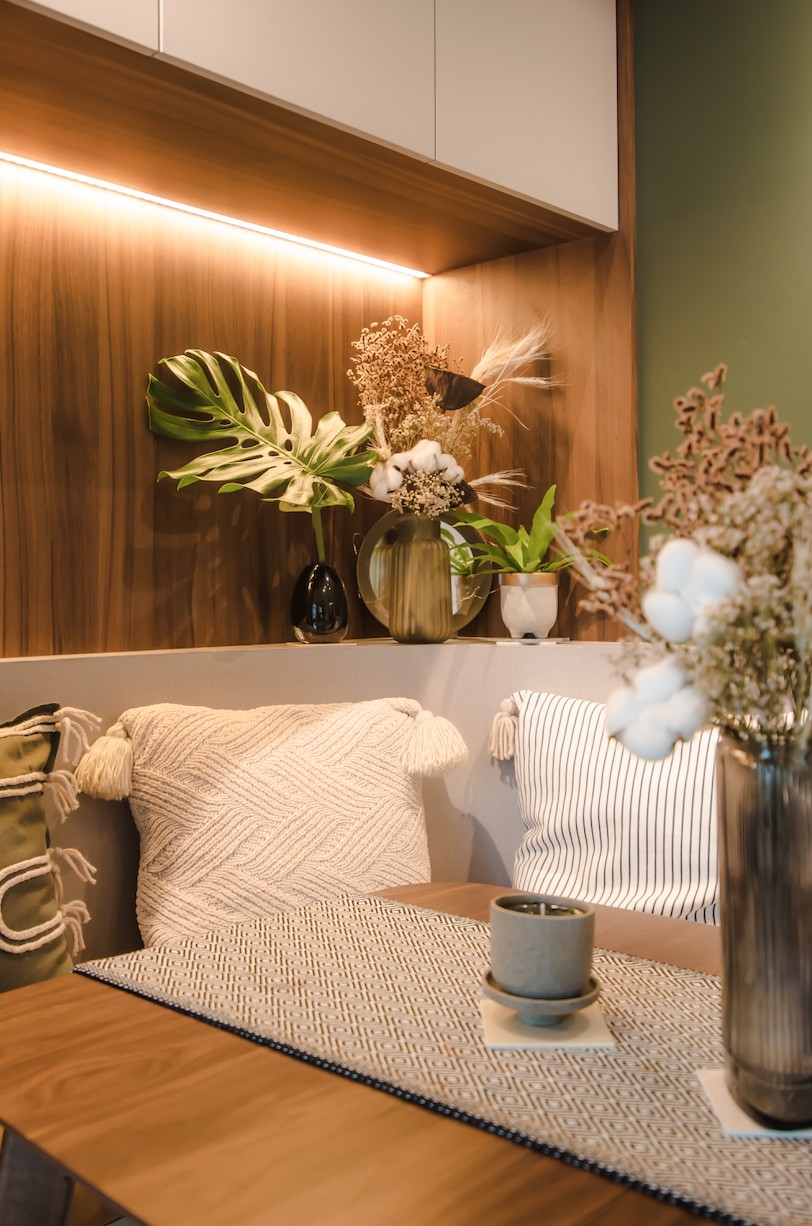 Saving space: Firstly, a dining banquette helps you save space. Chairs are more clunky and take up more space as compared to a banquette – and if you use a banquette, you might be able to seat 3 people when you would only be able to accommodate 2 with chairs.
Running in the same vein, you can maximise space (and make use of the dead space in the corners of your dining room or kitchen) by installing a dining banquette.
With a dining table, you'll need to account for the extra clearance that you'll need when pulling chairs in and out. But if you're going with a dining banquette, you can easily slot this in a corner, making it a more economical option.
Storage space: Next, you also get built-in storage with your dining banquette. You can use the space below your seat to store extra dishes, napkins, or even kitchen gadgets that you don't use frequently.
Hygge factor: Last but not least, there's no denying that a dining banquette adds a certain coziness to your living space. If you're trying to emulate the hygge style that the Danish pull off so well, using a dining banquette is a great way of doing it!
Disadvantages Of A Dining Banquette
There's one obvious disadvantage that comes with a dining banquette – because it's built-in, you lose out on flexibility.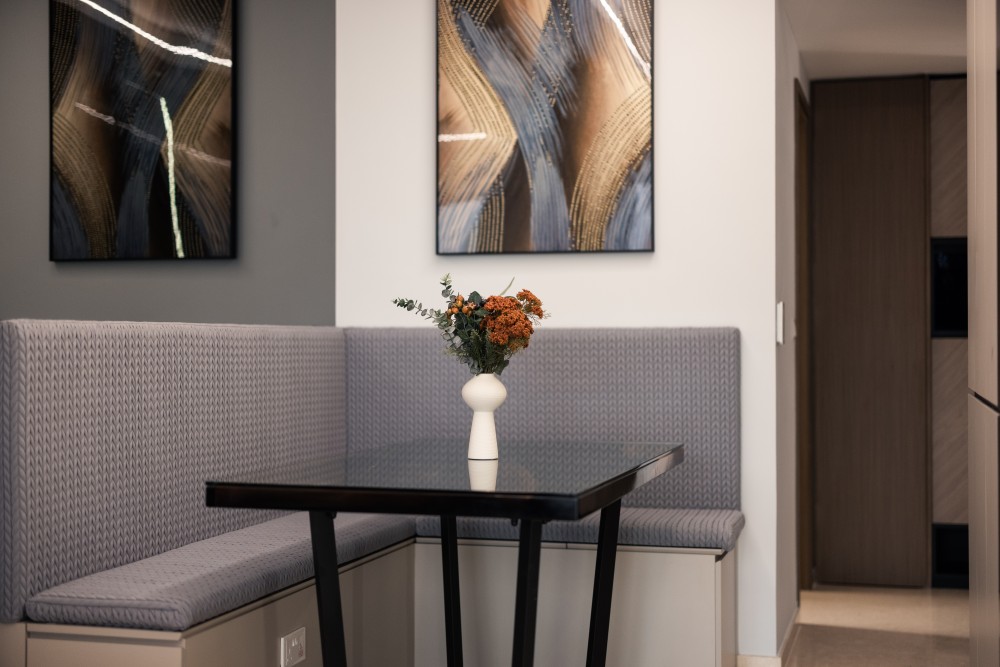 Once you get a dining banquette, you're committed to using it in that exact same spot. You won't be able to move it around easily, or sell it and replace it with another piece (like how you can do with dining tables).
Want to check out home renovation projects for more inspiration? Browse dining design ideas on Hometrust, or click the button below to get connected with expert designers.
Renovating soon? Let Hometrust recommend the best interior designers.
If you are reading this, you are probably wondering how you can create your dream home.
Here's the thing, everyone's needs and requirements for their home renovation is different. A designer that may work for someone else, may not quite work for you.
At Hometrust, we're here to help match top rated designers, recommended by past homeowners to you through our data-driven and matching algorithm.
Whether you are looking for partial renovation or a full fledge overhaul, we'll be able to recommend you top designers to match your renovation requirements and lifestyle.
Recommendations and free and you can simply start by helping us understand your needs below!
Get Recommendations
Renovate safe!
The Hometrust Team