Showers vs Bathtubs: Should You Buy A Bathtub?
Using A Bathtub: Pros & Cons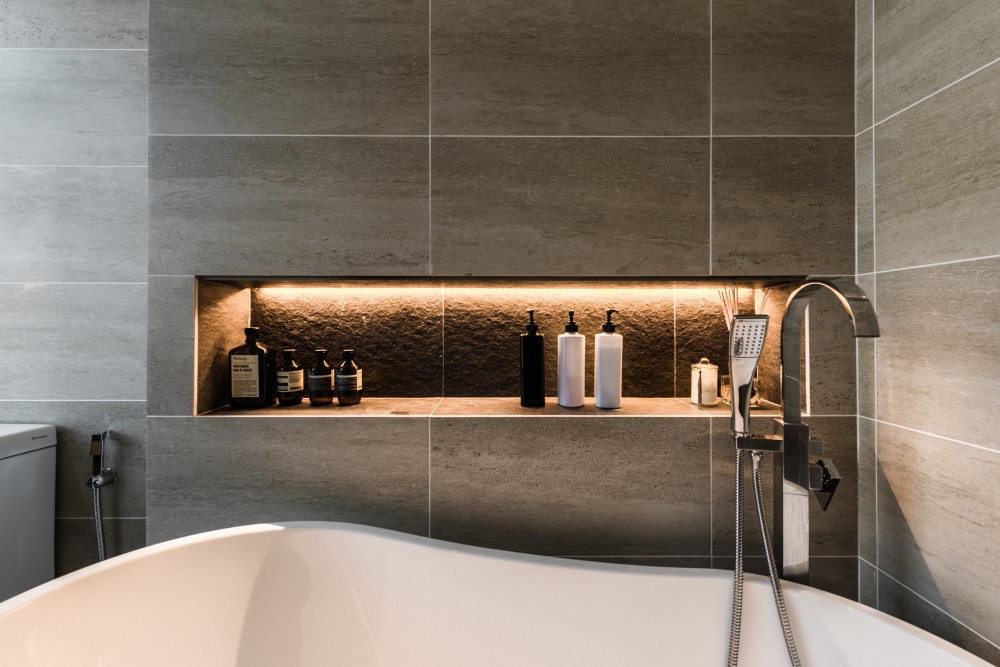 If you're thinking of purchasing a bathtub, here are the advantages and disadvantages that tubs come with:
| Pros | Cons |
| --- | --- |
| More relaxing | Takes up more space |
| Easy to bathe babies or toddlers | Higher water consumption |
| | More difficult to climb in and out |
| | More expensive to install |
The one biggest advantage of having a tub is being able to have a good, long soak to unwind at the end of a busy day. If you have babies (or are planning to), it's also easier to bathe them in a tub as compared to a shower.
On the flip side, there are several disadvantages associated with bathtubs. Obviously, these take up more space, which make them impractical for most folks. The smallest bathtubs are around 72 inches long, so unless you have a bathroom that's bigger than average, it might be difficult for you to squeeze a tub into your bathroom.
Space aside, you also consume more water when you take a bath in a tub, as compared to taking a shower. Tubs are also more expensive to install, and they're more difficult to climb in and out of, especially for older folks or folks with injuries.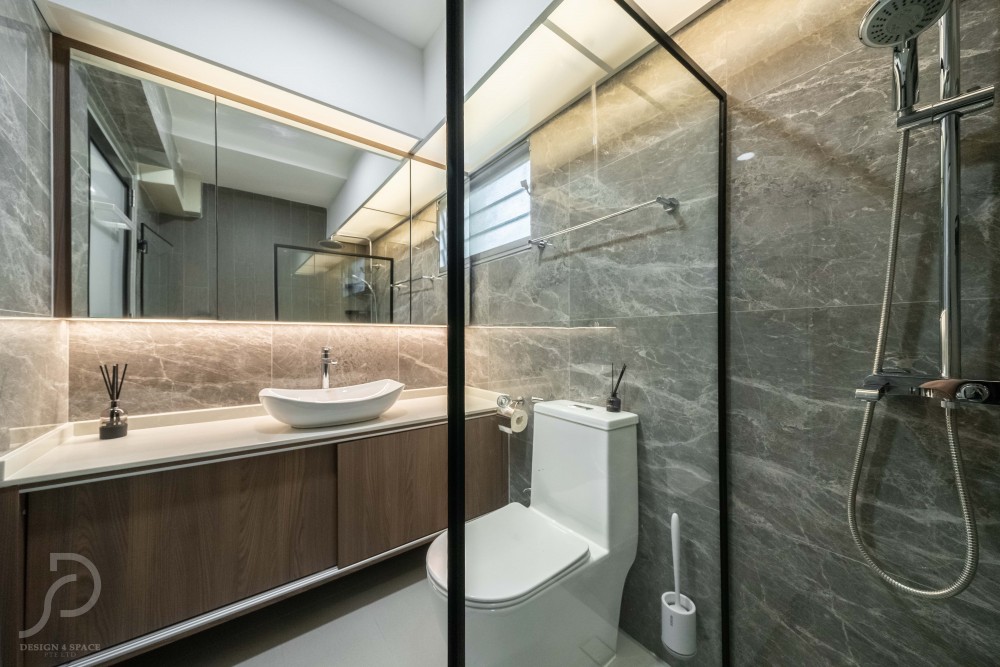 Using A Shower: Pros & Cons
For those who are thinking of sticking with a shower, here are the advantages and disadvantages to keep in mind:
| Pros | Cons |
| --- | --- |
| Takes up less space | Less relaxing |
| Lower water consumption | Not particularly easy to bathe babies or toddlers |
| Easy access | |
| Cheaper to install | |
Showers are seen as the practical or sensible option because they're low-maintenance: they take up less space, consume less water, and are easy to climb in and out of. They're also much cheaper to install as compared to a bathtub.
However, taking a shower is obviously nowhere as relaxing or enjoyable as having a long soak in your tub. (Although there are ways to make your shower more luxurious – think rain showers, jets, and other bells and whistles).
Your 3rd Option: A Shower-Tub Combo
If you can't decide between a shower and a tub, there's another option: a shower-tub combo. You see these pretty often in hotels, where there's a bathtub with a shower fixture.
This gives you the best of both worlds because you can choose to shower or take a bath, but it's still not an ideal option for old folks or folks with injuries. To mitigate this, you can install support rails, bath steps, or bath seats – these will all make it easier for someone to get in and out of the bath.
Want to check out home renovation projects for more inspiration? Browse bathroom design ideas on Hometrust, or click the button below to get connected with expert designers.
Renovating soon? Let Hometrust recommend the best interior designers.
If you are reading this, you are probably wondering how you can create your dream home.
Here's the thing, everyone's needs and requirements for their home renovation is different. A designer that may work for someone else, may not quite work for you.
At Hometrust, we're here to help match top rated designers, recommended by past homeowners to you through our data-driven and matching algorithm.
Whether you are looking for partial renovation or a full fledge overhaul, we'll be able to recommend you top designers to match your renovation requirements and lifestyle.
Recommendations and free and you can simply start by helping us understand your needs below!
Get Recommendations
Renovate safe!
The Hometrust Team