Saving On Renovation: How To Create (And Stick With) A Budget When Renovating
When it comes to renovating, we'd all like to create the Pinterest-worthy home of our dreams. But unless you're Elon Musk or you've got a trust fund somewhere, chances are, you'll have to stick to a budget when renovating.
In this article, we discuss how much renovations typically cost, and walk you through what to keep in mind when creating a budget. Read on to find out more!
How Do You Create A Renovation Budget?
First things first… how do you create a renovation budget?
Before you get started, you'll have to have a clear idea of what exactly you want to do in your renovation, and the amount of involvement you need from your ID or contractor.
Once you have a clear-ish picture of the above, you can list down renovation costs in a spreadsheet. The more detailed you can get, the better – if you can see the exact breakdown of what each item costs, it'll be easier for you to prioritise and figure out what's a must-have, and what's a good-to-have.
Finally, for first-time homeowners, consider creating a budget for appliances/furnishings on top of your renovation budget. If you're moving out for the first time and you've been living with your parents, you'll probably need to get all the standard appliances like a stove, washing machine, etc – these costs can add up quickly as well.
How Much Does Renovating Typically Cost?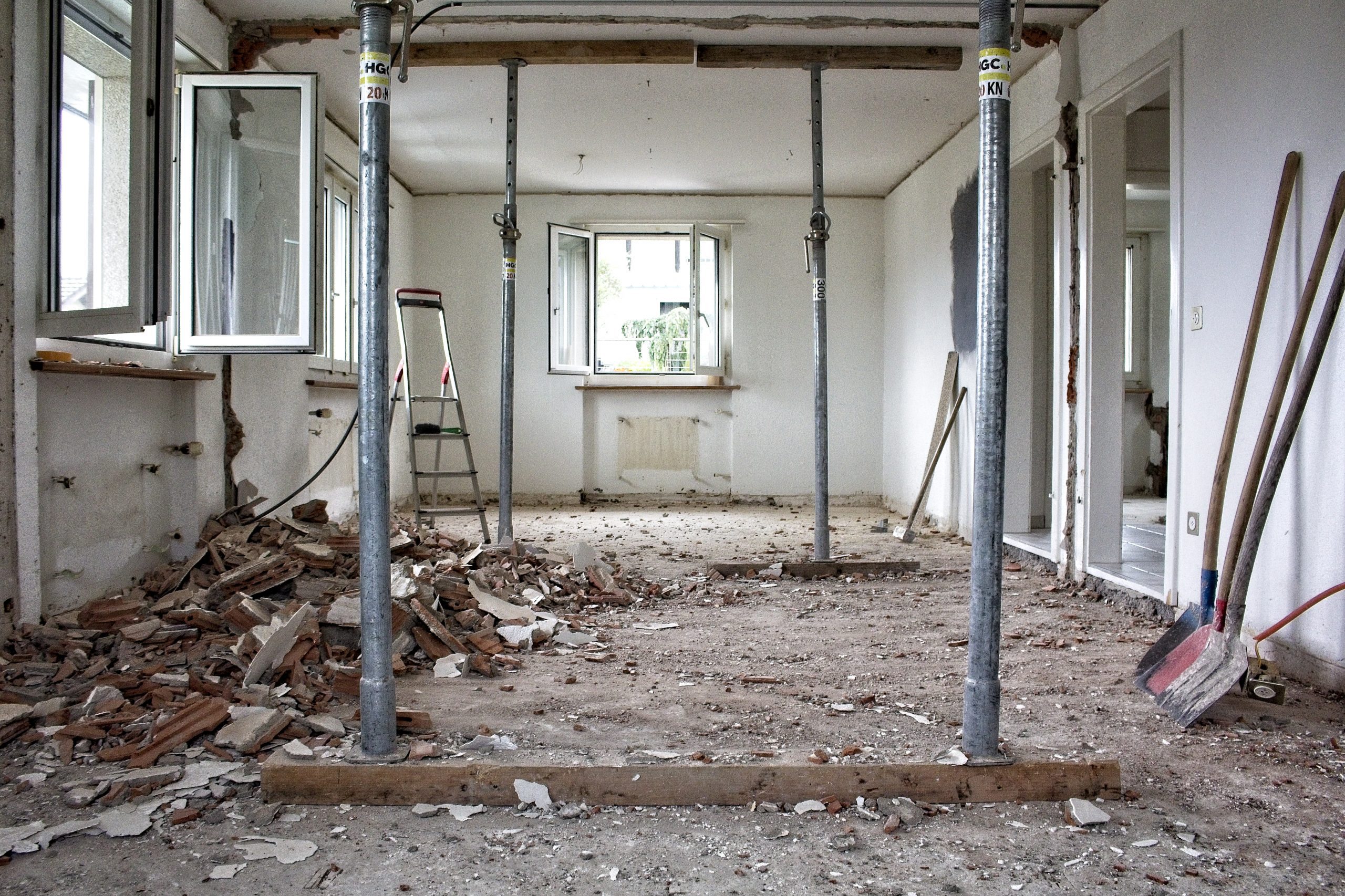 Unfortunately, there's no one-size-fits-all answer to this question. That said, you can get a rough gauge of how much you'll expect to spend based on a few factors:
Factor
Impact on cost
Are you renovating a HDB flat, condo, or landed property?
Landed properties cost (by far) the most to renovate - the square footage will definitely be larger, and these projects tend to be more complex.

Between HDB flats and condos, condo renovations are generally simpler in scope as compared to HDB flats. Firstly, condos tend to be smaller in size; many condos are also fitted out with high-end appliances and come with built-in items such as wardrobes. As such, people may do more and hence spend more on HDB renovations.
Are you renovating a new unit or a resale one?
Renovating a new unit will always be easier and cheaper than tackling a resale unit, because you're starting from a blank slate.

With new BTOs, for example, you can opt for a simple renovation with no additional frills (false ceilings, recessed wall niches) in order to keep your costs low. With resale units, however, these are typically in less-than-perfect condition and have a certain degree of wear and tear. It's more likely that you'll need to hack, update the plumbing and electricity, and do additional things that will bump up renovation costs.
Will you be doing a lot of hacking?
This is fairly straightforward: if you're planning on hacking and removing a lot of existing flooring, wall finishes, or walls, this will add to your cost. Keep in mind that in certain cases, it is possible to get a completely new look and feel without hacking - for flooring, for example, you can lay vinyl or laminate over your existing tiles.
Will you be doing a lot of masonry?
Masonry includes any works that use cement. Tiling floors and walls, building cabinet bases, and building shower kerbs all fall into this category.
Will you be doing a lot of carpentry?
Carpentry includes any works that use wood. All your built-ins fall into this category, including bookcases, TV consoles, wardrobes, and kitchen cabinets. Platform beds (which are pretty popular these days) also involve carpentry.
What type of materials do you want to use?
There's a wide range of flooring, wall, and countertop options to choose from. If you go for expensive materials (such as parquet floors), this will obviously inflate your budget.
Do you want to engage a contractor or an ID firm?
Contractors are generally more affordable than IDs - but they take on less as well. If you're using a contractor, you'll need to finalise your design and works by yourself, and also oversee the project yourself.
Here are some estimates for renovation costs, based on your type of property and the scope of your renovations:
*Simple build refers to built-in kitchen cabinets, wardrobe, and TV console, but no hacking, while complex build refers to all the above built-ins, plus hacking or reconfiguring of spaces
New BTO flat, simple build: $10,000 to $40,000
New BTO flat, complex build: $40,000 to $80,000
Resale HDB flat, simple build: $20,000 to $60,000
Resale HDB flat, complex build: $30,000 to $100,000
New condo, simple build: $10,000 to $40,000
New condo, complex build: $40,000 to $100,000
Keep in mind that these are estimates – you'll get a better sense of how much your own project will cost, once you nail down the details!
What's The Maximum You Should Spend On Renovating?
Now that you know roughly how much your renovation might cost, let's flip the question on its head and ask: what's the maximum you should spend on renovating? After all, you don't want to commit to an insanely expensive renovation, and stretch yourself too thin.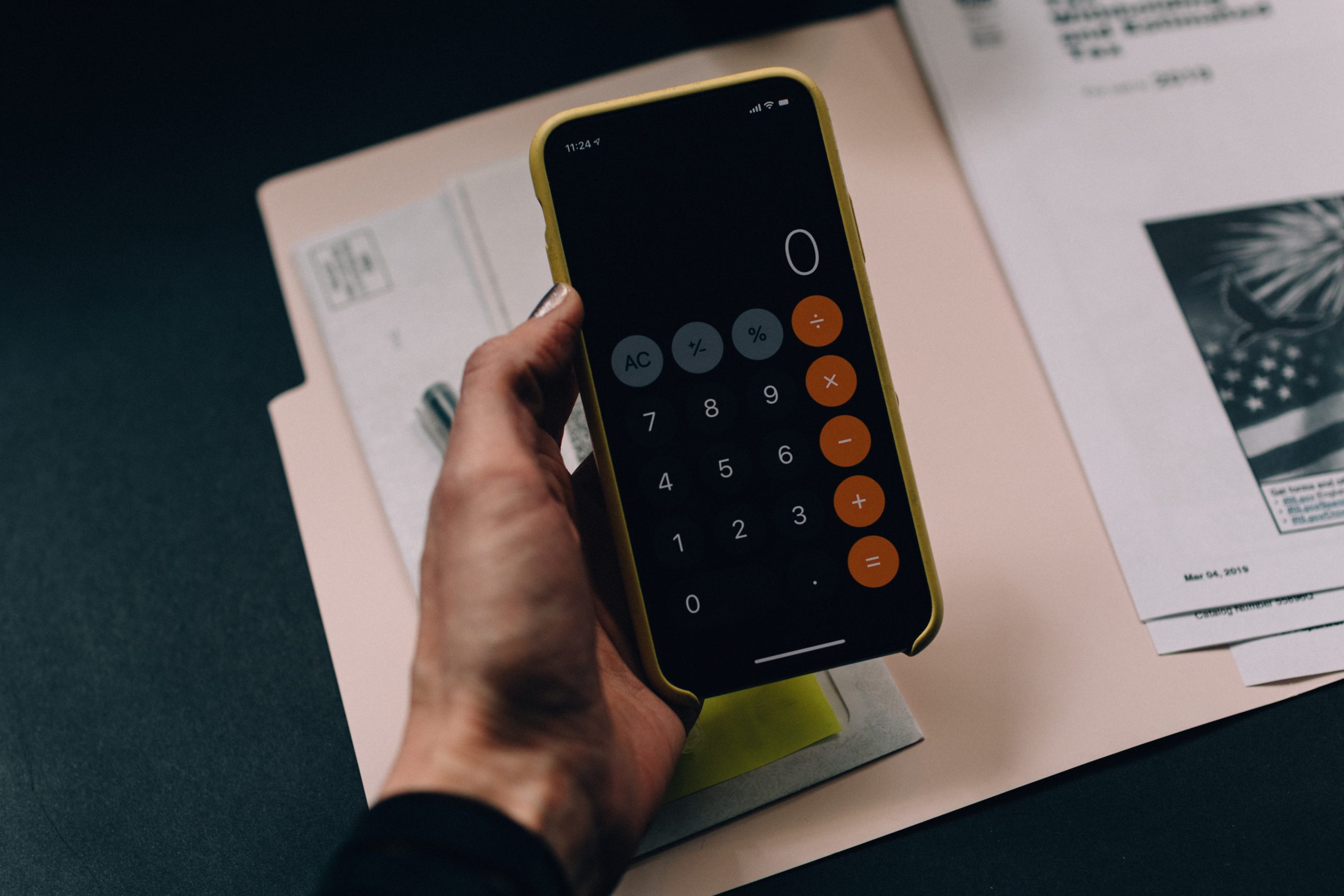 One rule of thumb is that your renovations should not exceed six times your monthly household income.
For example, if you and your partner earn a combined income of $8,000, your total renovation cost should be capped at $48,000.
While this is a general guideline, you can adjust accordingly based on your individual circumstances. For example, if you're a freelancer or take on ad-hoc work, and your income levels fluctuate from month to month, you might want to be more conservative and cap your renovation cost at 5 or 5.5x your total income instead.
Should You Loan Money For Your Renovation?
Say you've got your renovation all planned out, but you're short on cash, and you can't quite make it happen. Should you loan money so that you can go through with your renovation?
This one's really subjective – personally, we'd advocate for living within your means and not taking on debt unless it's absolutely necessary. Plus, there are tons of ways in which you can reduce renovation costs, without having to resort to a loan.
That said, if you've got your heart on doing so: take out a renovation loan instead of a personal loan. Renovation loans tend to have lower interest rates, and banks even offer special promotions from time to time (for example: 0% interest in the first year, or waiving their handling fee.)
How Do You Prioritise When Renovating?
Moving on to the tough part! The next step is to figure out what you want to prioritise, and what you can live without.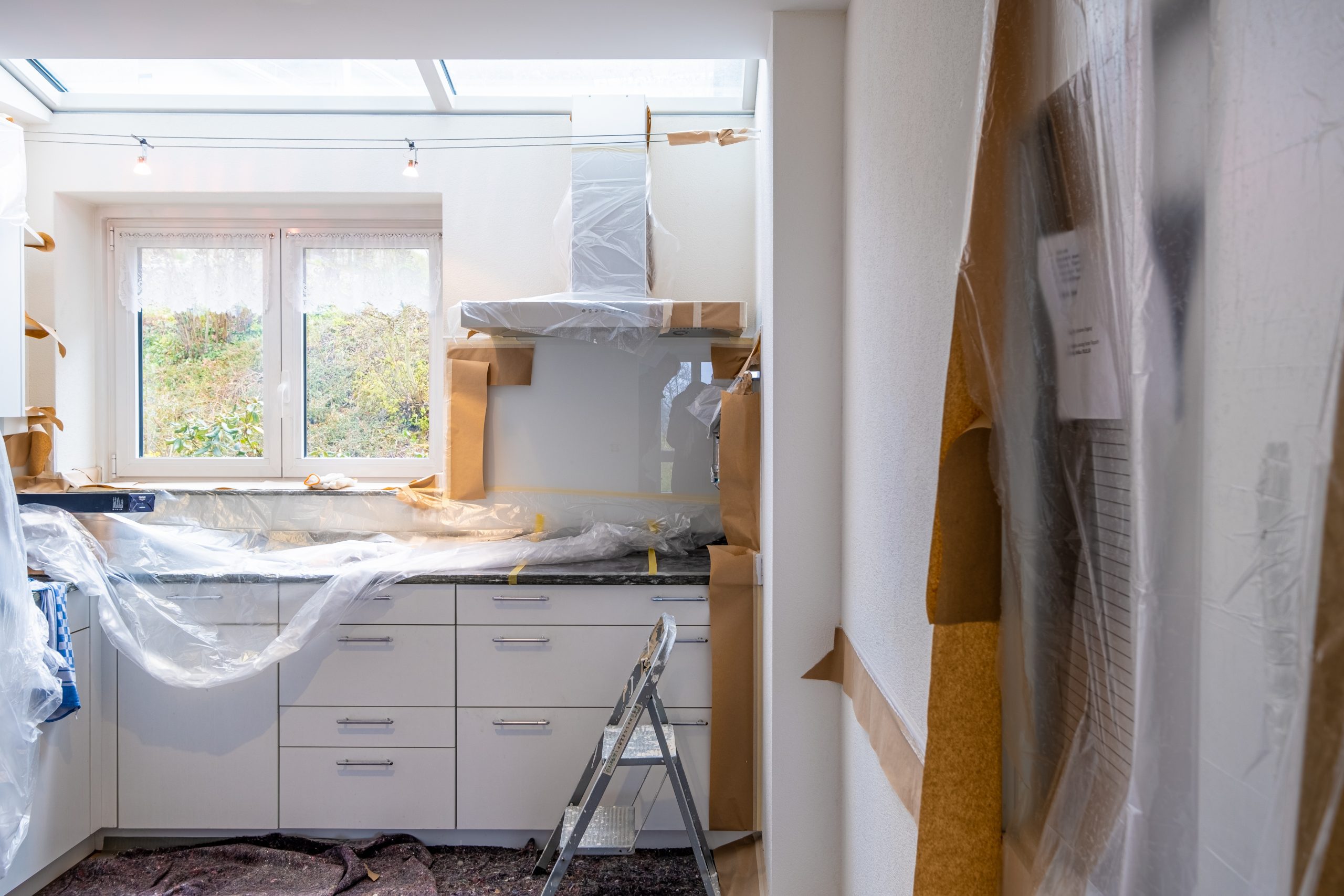 To get started, create a list of every single thing you'd like to include in your renovation. (If you're not sure what to add in this list, spend some time browsing Pinterest, looking at projects on Hometrust, and chatting with interior designers to see what they recommend.)
Your list might look something like this:
| Room | Item | Estimated cost |
| --- | --- | --- |
| Bedroom | Build platform bed | $XXX |
| Bedroom | Build 3-door wardrobe | $XXX |
| Bedroom | Build false ceiling | $XXX |
| Master toilet | Replace floor tiles | $XXX |
| … | | |
When constructing this list, here are a couple of things to consider:
Evaluate the 'trendiness' of your renovations. It's common for homeowners to see a trendy design when browsing online, fall in love with it, and want to use it for their space as well. But think about whether this particular design has staying power, or whether it'll soon look dated. For example, exposed brick walls were all the rage maybe 5-8 years ago, but they're no longer in trend.
Think about resale value. Are you intending to stay in your newly renovated space long-term? Or do you want to sell it once your MOP (if applicable) is up? If it's the latter, it'll actually benefit you to renovate less and customise the unit less. Generally, the more modifications you make to a space, the more the resale value drops. Most potential buyers want to purchase a space that they can easily renovate based on their preferences!
Think about your family unit. Are you planning on having kids soon? Is there a chance that your aging parents will move in with you in the future? If that's the case, you may want to keep your additional bedroom(s) as-is, so you can adapt it based on your changing needs. For example, say you remodel one of your bedrooms and turn it into an industrial-style study with cement floors. When your family expands and you want to turn the study into a study-cum-nursery, you'll either have to incur extra cost and time in another round of renovations, or live with an industrial-themed nursery.
Finally, think about usage and maintenance with every component of your renovation. Will you use it often? Is it hard to maintain? For example, his & her sinks in the bathroom are definitely a nice touch, but might not be wholly necessary if you and your partner have different schedules and start your day at different times.
Once you're done, total up the estimated cost, and see how much this differs from the renovation budget that you've set for yourself.
How do you control costs when renovating?
If you've got all these things you want to do with your renovation, but your budget doesn't quite match up, here are some ideas to help you keep costs manageable:
Work with contractors instead of IDs
Quote lower than your actual budget when speaking to IDs or contractors
Ask your ID or contractor to suggest alternatives
Renovate one room at a time
DIY wherever possible
Reduce cabinetry works and use loose furniture
Purchase affordable fixtures online
Liaising with IDs and contractors
Contractor or ID? It's generally cheaper to hire a contractor instead of an ID, but this means you'll need to have time to manage the project yourself (checking on the progress, monitoring the site).
If this isn't your first time renovating and you're comfortable overseeing the project, going this route can help you save a fair bit of money. Note that you'll also have to know the exact works and scope of what you want to do – you can't go to a contractor with an ambiguous, high-level brief like "I'm going for a Scandinavian vibe" and expect them to figure it out for you.
If you do need more advice and guidance on your renovation, we recommend hiring an ID. On top of sourcing and managing contractors, this person will also help you design your home and suggest elements or features that make sense. If this is the first time you're renovating, or you don't have a firm opinion on things (eg kitchen island vs kitchen cabinet, down lights vs track lights), your ID can be a good sounding board and share their expertise on what works best.
Regardless of whether you want to hire a contractor or an ID, it's a good idea to meet multiple folks so that you can compare quotes. Even in the ID world, there are "branded" ID firms that are well-known and have a ton of visibility; these firms tend to charge a premium as compared to less famous ID companies.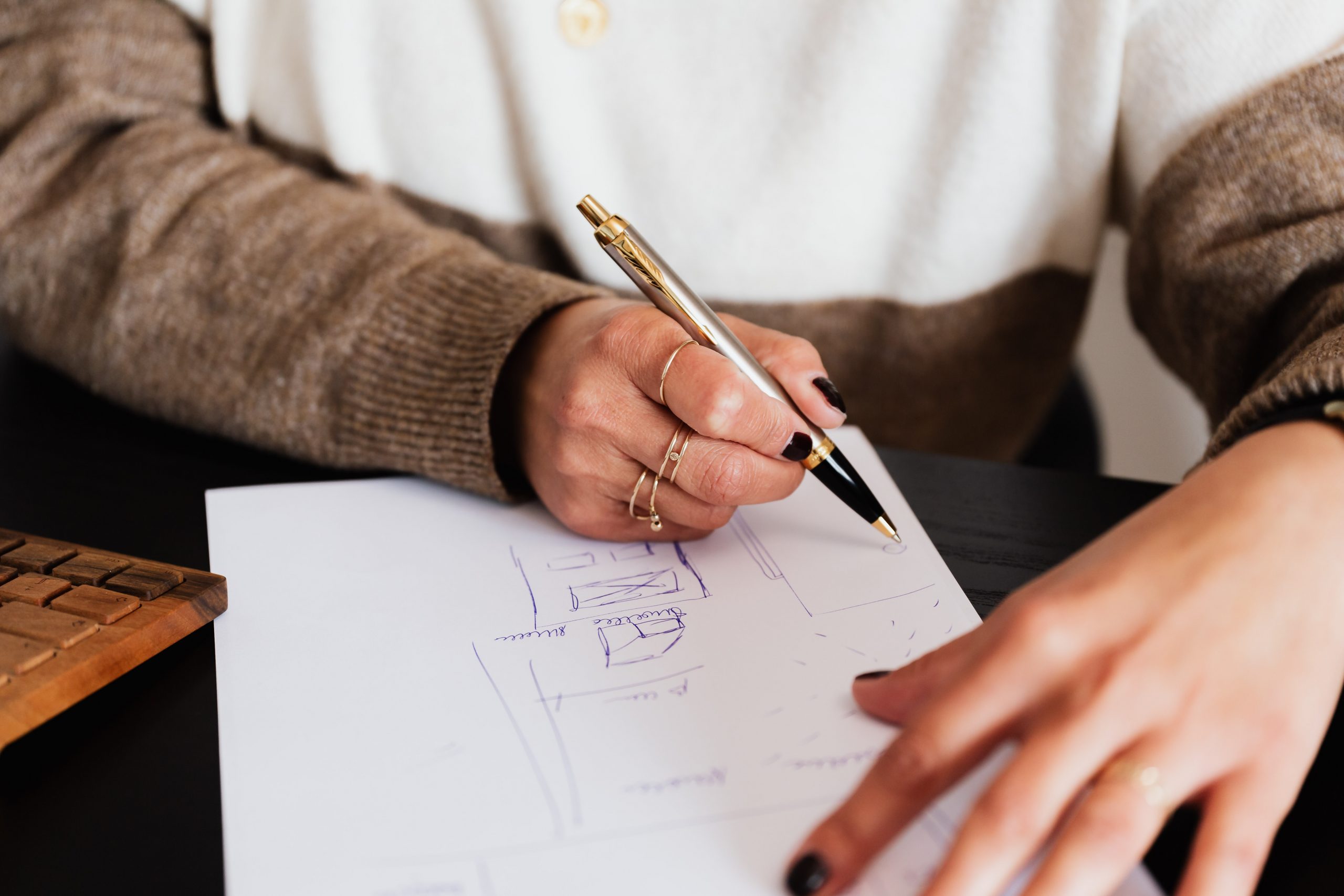 As anyone who has renovated their home will tell you, renovation costs add up quickly, and you often end up spending more than you intend to. With this in mind, you might want to quote 10% lower than your actual budget when IDs or contractors ask you how much you're willing to spend – this way, even if the final bill comes up to more than you expect, you're still within your "hard" budget.
Finally, don't be afraid to tell your ID or contractor that their proposed plans are too expensive, and you need something more affordable. There's always ways to reduce cost in a build – and your ID or contractor should be able to suggest workarounds, such as using more affordable materials, or reducing the amount of carpentry involved.
Renovate one room at a time
Another way of reducing renovation costs – just do the bare minimum (for example: renovate your kitchen to make it more functional), and pick up the rest of your renovations at a later date.
This is a good option for homeowners who don't have concrete plans or whose plans are still evolving: if you're thinking of selling your home once you can do so, or there's a chance that you'll be traveling or working overseas for a while, it makes sense to do a simple renovation, as compared to a complete overhaul.
DIY wherever possible
This goes without saying – if you go the DIY route, this will help you save money.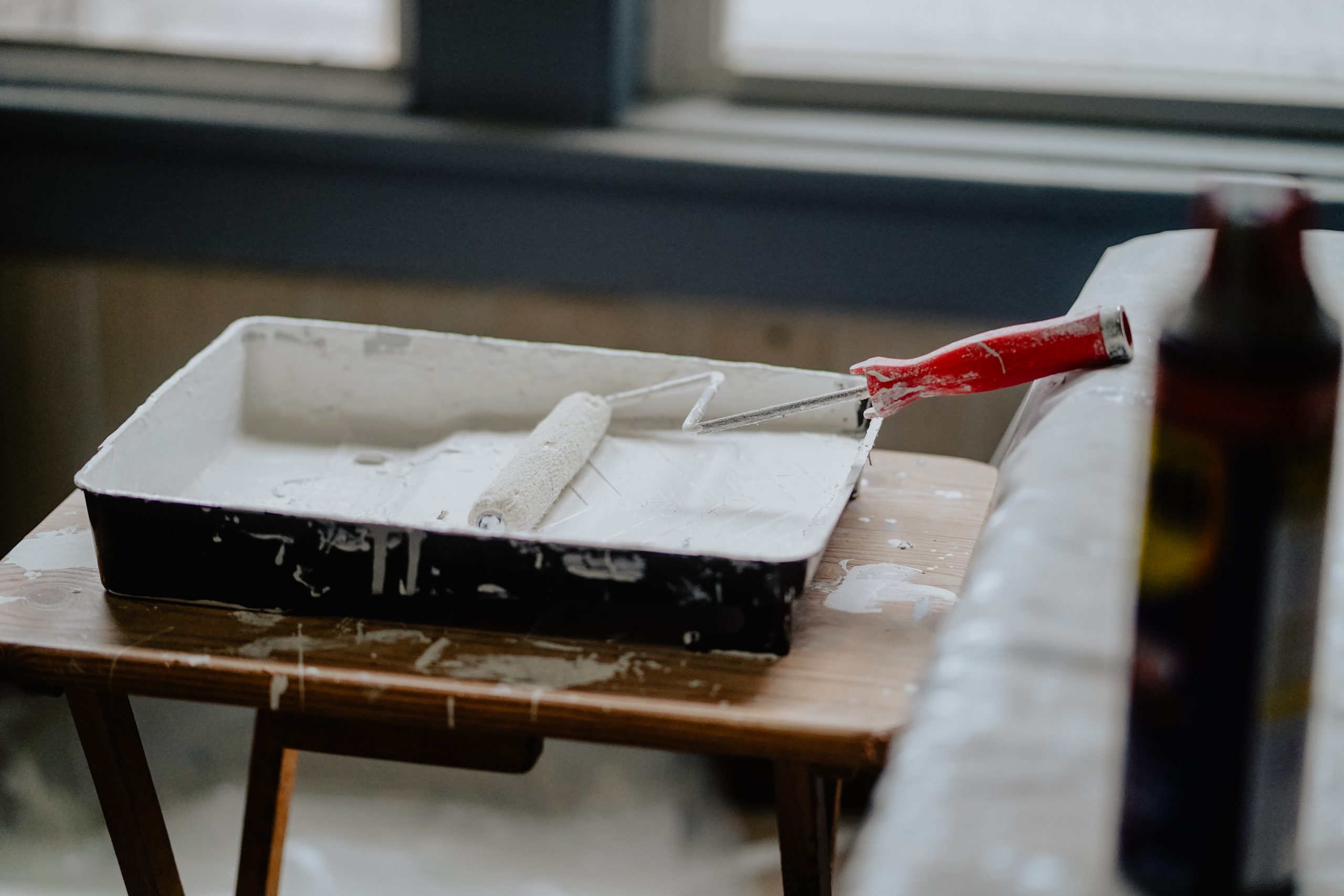 For those who are keen to DIY, make sure that you're being practical, and you don't bite off more than you can chew.
You probably wouldn't want to re-wire electrical points yourself, for safety reasons. Think about what you can realistically do: painting your own walls is a great place to start, and depending on how hands-on you are, you could also try DIY-ing simple furniture such as pallet beds.
Reduce carpentry and use loose furniture
We've mentioned this earlier – the more carpentry and masonry your build involves, the more expensive it is. Hence, one of the most straightforward ways to reduce your cost is to reduce the amount of carpentry involved in the project, and use loose furniture instead.
How about your kitchen cabinets? Although loose pieces and off-the-shelf kitchen cabinets are less common, it is possible to find these – just Google and you'll find several websites selling these. Alternatively, you can also make do with your old cabinets, and refresh their look and feel by painting over them, or using contact paper. You can also replace the handles and knobs to complete the look.
Purchase affordable fixtures and appliances online
You can get everything on Taobao these days – including affordable kitchen sinks, bathroom taps, and more. Just make sure you purchase from a reputable seller, and read the reviews carefully before buying!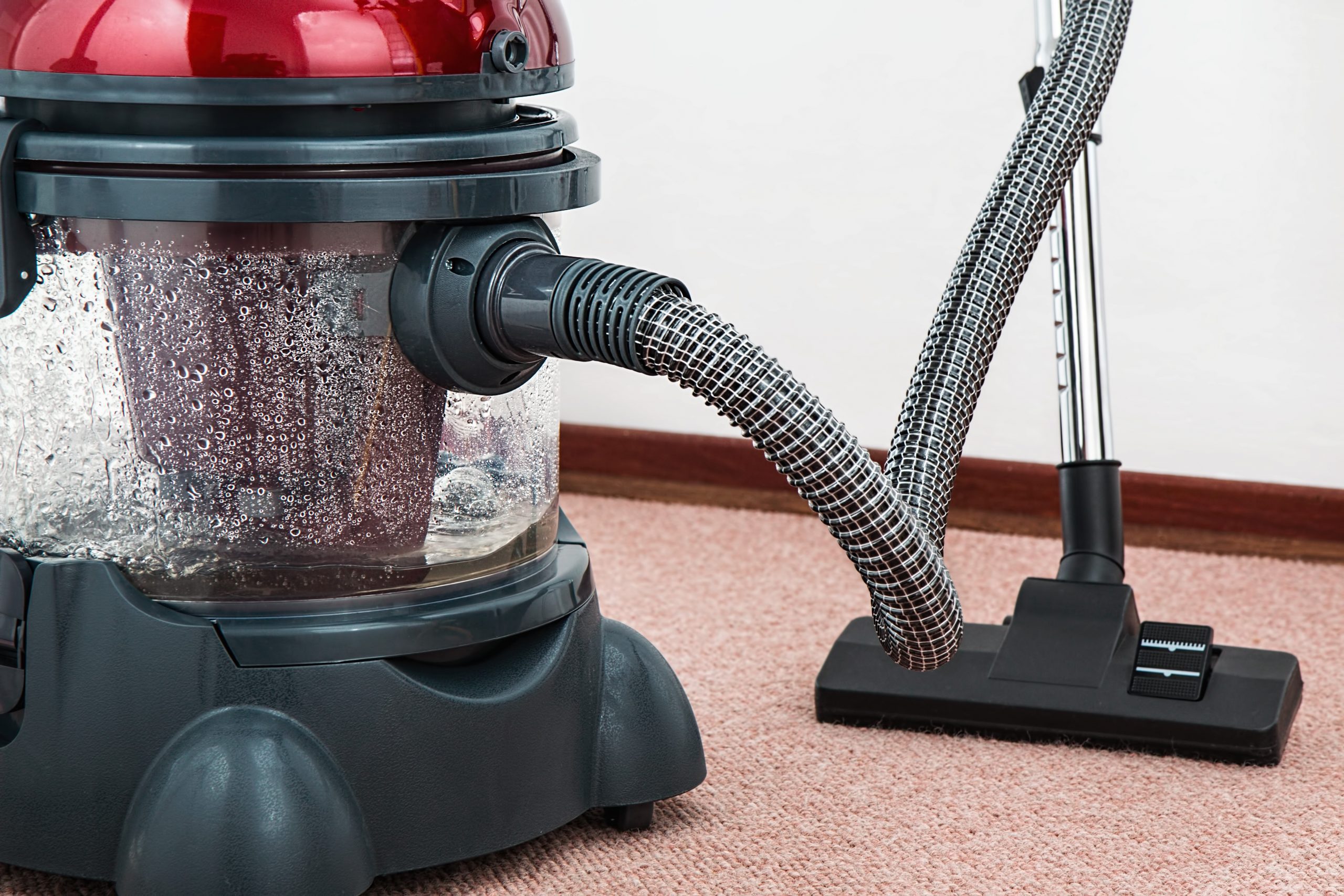 If you're looking to score a deal on appliances, check out Carousell. A lot of homeowners get gifted appliances when they move in – and they put them up for sale on Carousell without ever using them. Some homeowners also get free promotional gifts (eg when you buy a fridge and they bundle an airfryer into the deal for free), and the same thing happens – they put these appliances up for sale on Carousell.
So regardless of whether you're looking for a rice cooker, vacuum cleaner, or hairdryer, check out Carousell before you hit the shops. You can often get discounted items there, and we're talking Brand New In Bag (BNIB) items, aka appliances that come in their original, unopened packaging.
A Final Word On Saving On Your Renovation
Here's the truth: regardless of your budget, there's no "perfect" renovation, or a renovation in which every little detail is executed flawlessly. There will always be things that you can nitpick about, or things that aren't ideal, simply because renovating a house is such a complex project with so many moving pieces.
So if you aren't able to achieve everything you want in your renovation, don't fret. Prioritise and identify the most important elements of your renovation, and don't forget that there are countless ways to style a space to look different, without going into the realm of renovations.