Step-By-Step Guide To Planning Your Renovation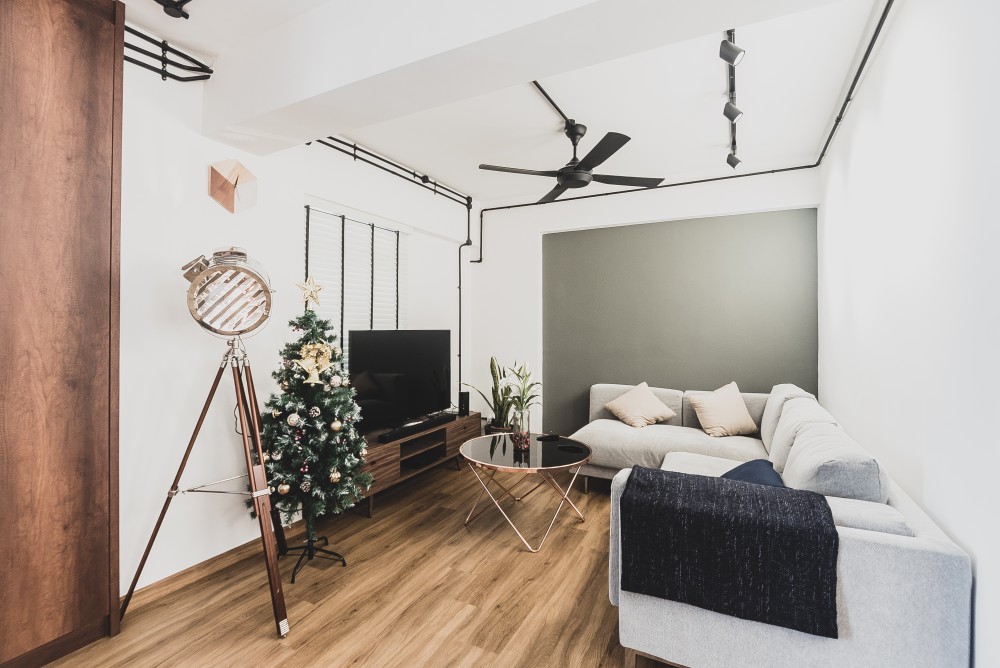 As the old saying from Benjamin Franklin goes, "If you fail to plan, you are planning to fail!". That applies to almost everything in life, including renovation. So, if you want your renovation to go smoothly and not give you any unwanted headaches, make sure that you reference our step by step guide on how you can plan your renovation to perfection.
Step 1: Start With The Design And Scope Of Work
The first step to take when planning for your renovation is to start with the end goal. In order for you to have the end goal in mind, you need to first determine the design of your home. Are you looking for a modern, contemporary, Scandinavian, minimalist, industrial or Asian style? The overall style theme will help to guide the minute details for your home as well as the scope of work that is required.
In terms of the scope of work, you will need to decide whether your renovation will be done in phases or completed in a single go. For instance, if budget does not allow, you might want to do the basic renovation first such as the flooring, built-in cupboards, kitchen and toilet. Then when your finances allow, you continue with the 2nd phase of renovation. It can also be a personal choice to do the renovation in phase because you are not sure what kind of renovation you want at the moment.
Step 2: Plan And Budget For Renovation Works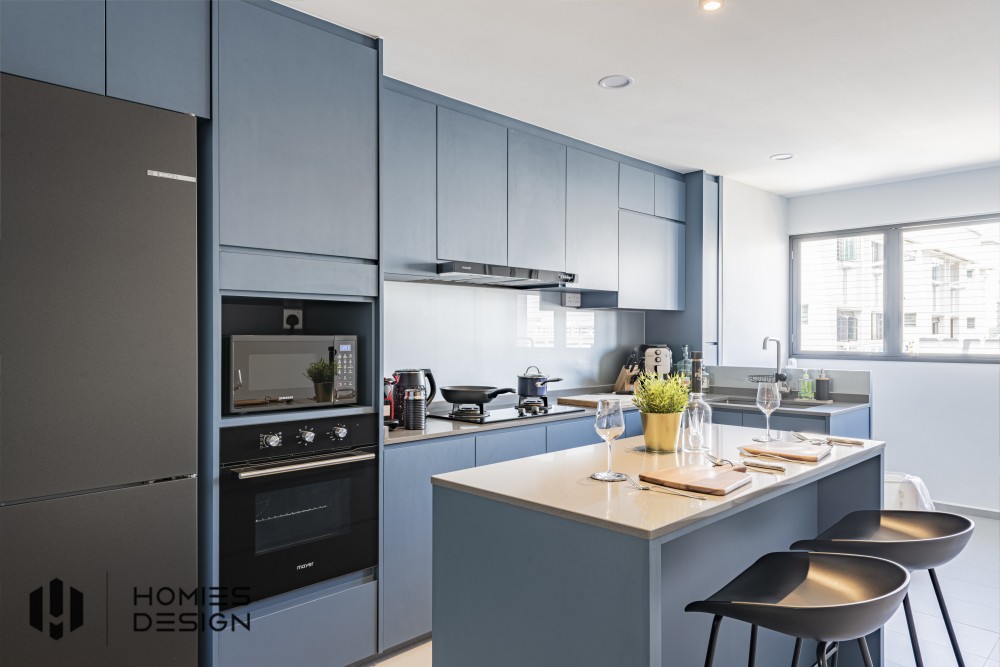 Renovation works can cost anywhere between $20k to $80k, depending on how exorbitant you want to go. Thus, it is important for you to start with the budgeting first before you go on to the actual renovation steps.
On average, every room in the home will cost you around $10k to renovate. You can use this as a quick estimate for how much budget your will need for renovation. For example, a 4-room flat will cost you around $40k on average. In addition, you will need to set aside some emergency renovation fund, just in case your renovation budget bursts in an unanticipated event (e.g. pipe leakage).
For homeowners who don't have enough cash on hand, you might also be thinking about taking up a renovation loan. Do check with your bank to see what is the renovation loan quantum that they are willing to lend to you and the cost (i.e. interest rate) of the renovation loan. And before you take up the renovation loan, make sure that it is within your means. Do not overleverage and take up too much loan just to spruce up your home and end up suffering in the future.
Check out some renovation budgeting tips from Hometrust in our "Tools And Tips That Will Help You Budget And Track Expenses For Your Home Renovation" article.
Step 3: Make The Choice Between Contractor And Interior Designer
For renovation, there are two ways you can do it. You can either engage a contractor to renovate different parts of your home for you, or choose to go with an ID who will be your single point of contact throughout your home renovation. Each of them has its own pros and cons.
Regardless of which one you choose, you will need to engage one of them to do your renovation for you.
To find the perfect ID to engage, you can check out some of the top ranked ID firms on Hometrust. They are ranked by Hometrust's proprietary algorithms that calculates and ranks them according to our Rating Index. Alternatively, you can get customized recommendations using Hometrust recommendation engine to help you shortlist the best ID for your home.
If you choose to engage contractors and be the one managing the contractors, do take note of the potential for hidden costs from contractors. Be sure to also check for important elements in your contract with the contractor such as scope of work, warranty, change requirement clause, completion and payment schedule as well as list of any sub-contractors involved.
Step 4: Plan The Renovation Timeline With Your ID/Contractor
You are almost ready to start your renovation. The only thing that is stopping you is this step, which is to plan your renovation timeline.
Like with any kind of project, you cannot start without a plan in mind. If not, you are just setting yourself up for failure and delays. Thus, before you even start any renovation works, you need to plan with your ID/contractor to see where and how each part of the renovation work will fit in.
For instance, the basic foundations of the home like flooring and electrical work needs to start first. Otherwise, you will have a ton of headaches to deal with if they aren't laid down first. That's why you need to plan out the next 1-2 months of renovation work and where each segment of the renovation fits into the whole renovation schedule.
Need help with your home renovation? Check out this renovation checklist that can help you turn the concrete walls into a nice and cosy home.
Step 5: Shop For Materials, Furniture, Appliances And Lighting
Another thing you need to before your renovation work kicks off is to ensure that your ID/contractor has all the required resources to start their work. This is especially if the material or appliance needs to be installed together with the renovation works.
For example, you cannot lay the flooring in your home without first buying the tiles. The same goes for electrical appliances like electrical hob that needs to needs to be installed together with the carpentry work in the kitchen. While these might sound silly, it can happen if you don't plan properly, especially if you don't have an ID around to remind you of these things.
Thus, you need to plan your shopping in conjunction with your renovation timeline so that you reduce any potential risk for hiccups or delays. You are now ready to kick off your renovation works.
Step 6: Monitor Renovation Progress And Make Periodical Checks
The renovation planning doesn't just stop once your renovation work starts. As you renovation work progresses, you will need to continue monitoring the progress of your renovation works.
At times, you will also need to make periodical checks on your ID/contractor to ensure that your renovation works continue to progress smoothly without any major surprise. And even if any hiccups do occur (which is sometimes inevitable), you are able to manage it promptly before it spirals out of control. This is particularly true if you are not engaging an ID to help you manage the renovation works.
Unfortunately, this step is often missed out by homeowners who think that renovation should be smooth sailing.
Step 7: Post-Renovation Home Setup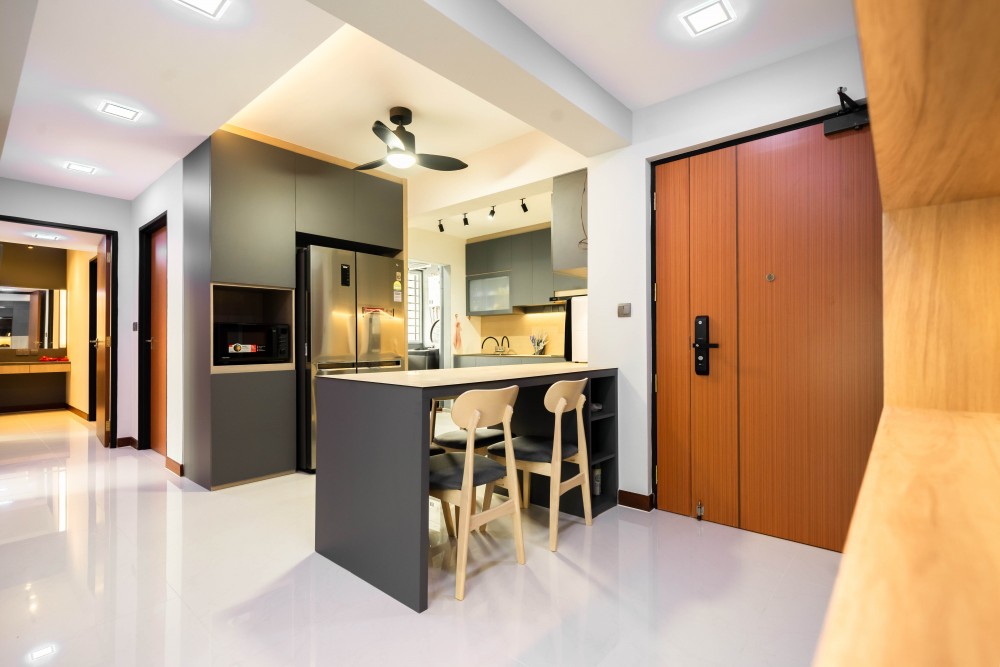 When you reach step 7, you are almost at the end of your planning for your renovation. But being close to the end is still not crossing the finishing line. The last set of things that you need to plan for will be your post-renovation home setup.
Homeowners who engaged contractors will need to clean up the dust (and sometimes rubbish) that your contractors left behind. For those who engaged an ID, you are much luckier because your ID will handle the loose ends for you.
Besides the dirt and rubbish, the other things you need to setup includes the Wi-Fi and the placement of your home furniture. Your ID should handle this aspect for you as well, but if you didn't hire an ID in the first place, you will need to do the post renovation setup.
You will need to plan the right delivery date for your furniture and Wi-Fi so that you can move into your newly renovated home smoothly.
Too Much Hassle In Planning For Your Own Renovation? Try Hometrust
We know, planning for a major project like your home renovation isn't for everyone. Some of us prefer to sit back, relax and enjoy the fruits of the work from an ID. The caveat? It needs to be a trusted and experienced ID who will ensure everything goes smoothly for your home renovation.
That's why we built Hometrust's Rating Index to help you find the right trusted and experienced ID to handle your renovation for you. Simply use the Hometrust ID search engine to find a suitable ID for your home.