The Ultimate Guide To Planning Your Home Renovation
Planning a home renovation requires careful consideration and thorough preparation – you can't rush through the process.
Whether you're looking to revamp your HDB flat or renovate your private residential property in Singapore, this comprehensive guide will help you navigate the process.
From initial planning and budgeting to design considerations and material selection, we'll cover essential steps and tips to make your home renovation a seamless and rewarding experience.
Read on to find out more!
Step 1: Obtain Your Floor Plan
Start your renovation journey by obtaining a detailed floor plan of your home. This plan will serve as the foundation for your design and layout decisions, allowing you to visualize and plan effectively.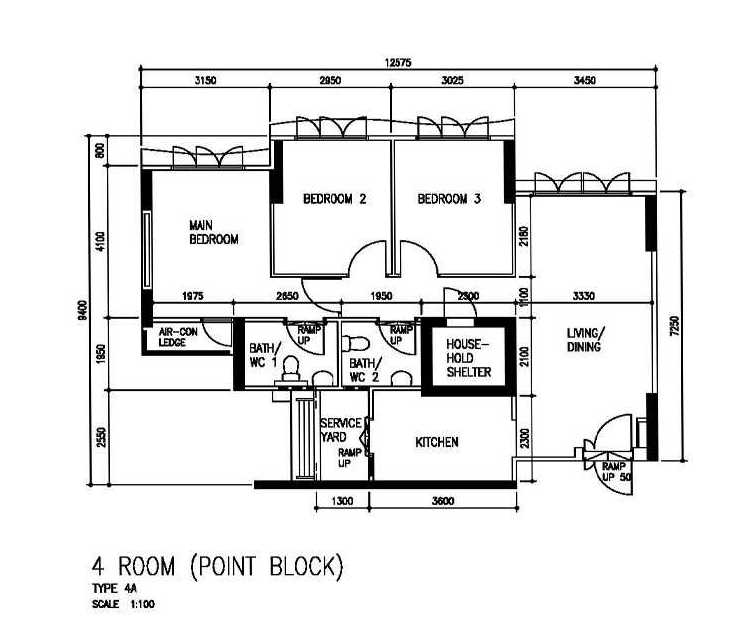 PS: This may not be as easy as it sounds, especially for resale units!
We've heard of some cases where the sellers of the unit straight-up say that they've lost their floorplan (the version with measurements) and they can't provide it to the new owners.
In such a scenario, you can request for the owners to purchase the plans from BCA – this can be done online.
Step 2: Understand Renovation Regulations And Permits
Before diving into your renovation project, take the time to familiarize yourself with the specific regulations and permits governing home renovations in Singapore.
For HDB flats, refer to the HDB renovation guidelines, which outline the dos and don'ts for alterations.
Private residential properties may have their own set of guidelines and restrictions.
By understanding these regulations, you can ensure compliance, avoid potential fines, and ensure a smooth renovation process.
Step 3: Set A Budget
Setting a realistic budget is essential to avoid overspending and financial stress during your renovation.
Begin by assessing your financial resources and determining how much you can comfortably allocate to the project. Consider factors such as material costs, labour fees, and unforeseen expenses.
Research financing options if needed, such as renovation loans, and evaluate the repayment terms and interest rates to find the best fit for your financial situation.
Step 4: Do Your Own 3D Drawings
Should you do your own 3D drawings?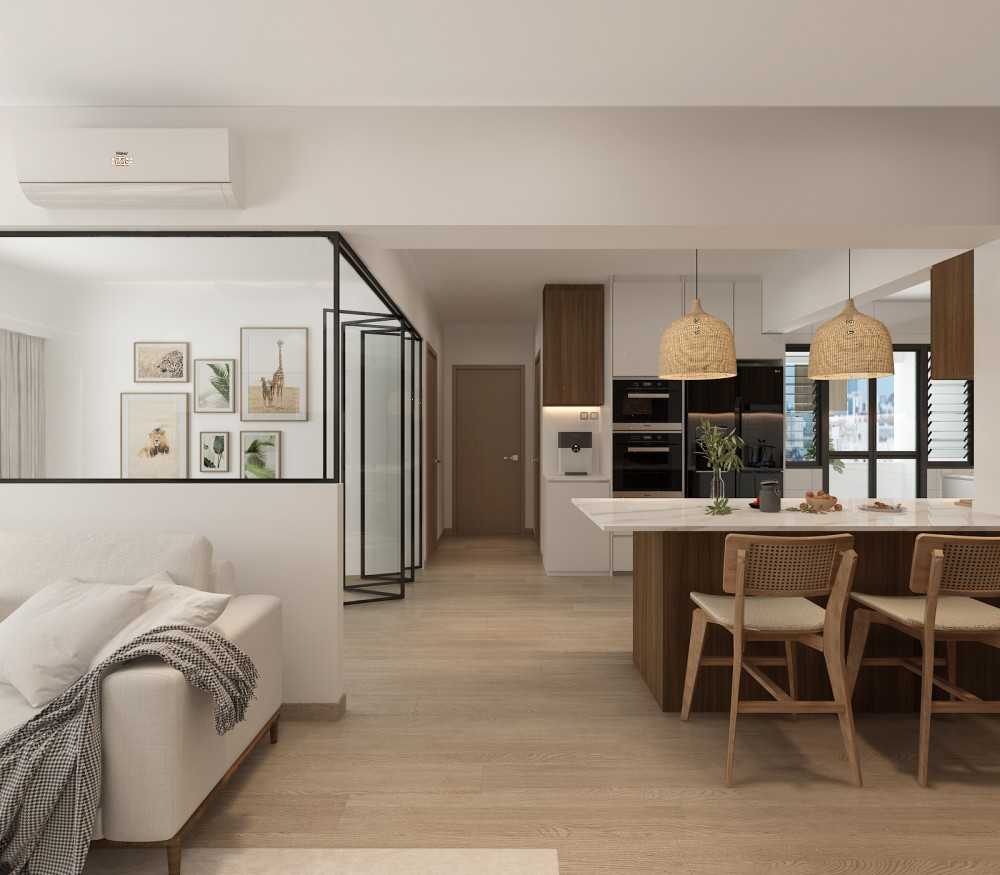 Some folks are of the opinion that you should make full use of your ID (assuming you're hiring one!), and wait for them to share their rendered drawings.
Others feel that it makes sense to do your own drawings, so you can plan better and have more productive discussions with your ID or contractor from the get-go.
If your end goal is to ensure that you're satisfied with your home renovation, and reduce the margin of error as much as possible, we do recommend that you work on your own 3D drawings.
By doing this, you'll be able to envision your home more accurately, and this allows you to make better decisions and engage in less back-and-forth with your ID or contractor.
Some apps that you can use are Home by Me, Homeez, Blender, and SketchUp.
Step 5: Engage With IDs
Seek recommendations, explore portfolios, and meet with multiple designers to find one who understands your style, requirements, and budget.
During the selection process, request detailed quotes that break down costs line-by-line.
This level of transparency helps you understand what each component of the renovation entails, ensuring no surprises along the way.
Step 6: Understand Additional Costs And Variable Orders (VOs)
While reviewing quotes, it's crucial to identify what costs are included and excluded from the overall price.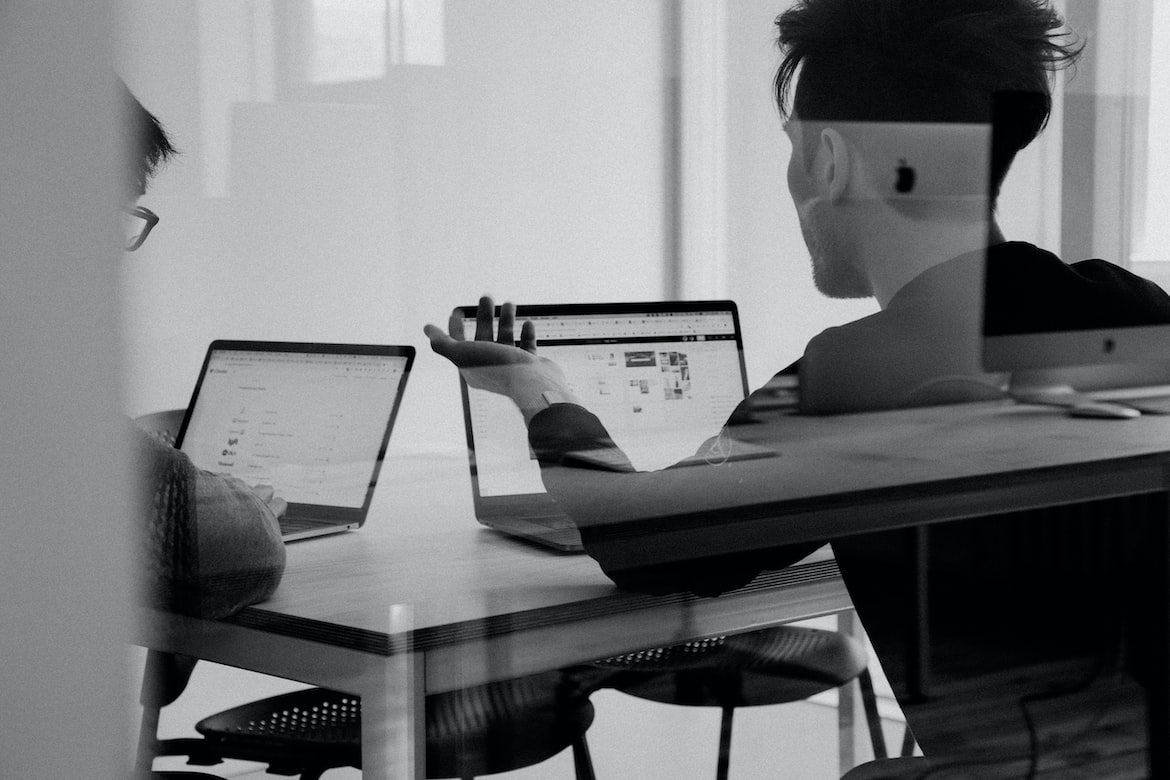 Electrical and plumbing works often have separate charges, and certain materials like floor or wall tiles may have limitations in terms of cost or options.
What do we mean by "limitations in terms of cost"?
For example, say your ID quotes you $50,000 for your home renovation. The quotation may state that you are entitled to choose tiles that cost up to $5 per square foot (psf) for the project.
In the process of browsing tile options at Hafary, you might fall in love with a particular tile that exceeds the specified price limit. In such cases, you would need to cover the additional cost to utilize those tiles in your renovation.
Additional costs aside, make sure you understand how Variable Orders (VOs) work, as these may arise if you decide to add or modify elements during the renovation process.
In a nutshell, VOs are additional requests or modifications made during the course of a renovation project that were not originally included in the initial scope of work or contract.
Here are some examples of Variable Orders and how they work:
Adding electrical outlets
During the renovation, you may realize that you need more electrical outlets in certain areas of your home. This could be for practical reasons, such as accommodating additional appliances or charging stations. Requesting an additional electrical outlet as a Variable Order would involve discussing the placement, wiring, and cost of the new outlet with your contractor. The cost would typically include the materials, labor, and any necessary adjustments to the existing electrical system.
Upgrading fixtures
Suppose you initially planned to install standard light fixtures in your living room but later decide you want to upgrade to a more stylish and high-end option. This change would require a Variable Order to cover the cost difference between the original fixture and the upgraded one. The Variable Order would involve adjusting the budget and timeline to accommodate the new fixture's procurement, delivery, and installation.
Modifying built-in cabinets
Suppose you realize during the renovation that the measurements or design of a built-in cabinet need adjustment to better suit your storage needs. Requesting modifications to the cabinet as a Variable Order would involve discussing the necessary changes with the carpenter or contractor. This could include altering the dimensions, reconfiguring shelves or drawers, or adding new features. The cost of the modifications would be determined based on the labor and materials required.
Step 7: Assess Lighting And Electrical Requirements
Now that you know that adding electrical outlets halfway through your renovation will result in VOs, it makes sense for you to assess your lighting and electrical requirements upfront, so you can plan and budget for them.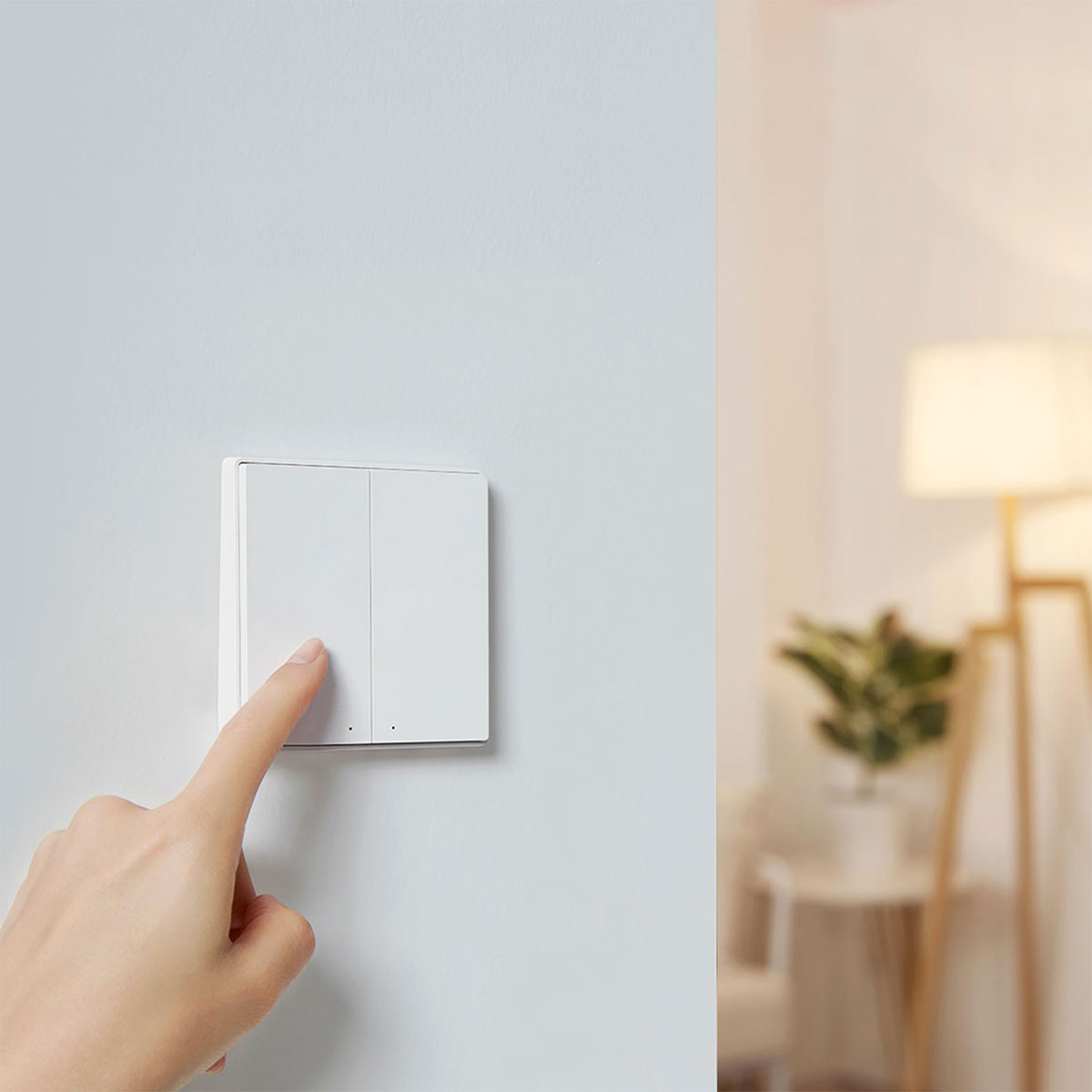 Start by assessing the existing lighting and electrical power points in each room. Determine if any additional power points, switches, or fixtures are required to meet your needs.
For example:
Bathroom: Additional power points for charging electric toothbrushes, electric razors, or other grooming devices
Bathroom: Task lighting near the mirror for shaving or applying makeup
Bed room: Adequate power points near the bedside for charging smartphones, tablets, and other devices
Bedroom: Task lighting for reading or studying
Kitchen: Sufficient power points for kitchen appliances, such as a refrigerator, microwave, toaster, blender, and coffee maker
Kitchen: Under-cabinet lighting for better visibility while preparing food
Dining room: Additional power points at your dining area to plug in your hotpot cooker or BBQ cooker
Once you've got a comprehensive list, share that list with your interior designer and electrician.
For the lighting fixtures, also indicate the specific types of lighting you desire in each space, such as down lights, cove lights, pendant lights, or recessed light strips.
Step 8: To Hack Or Not To Hack?
It's not uncommon for homeowners to consider modifying their walls to meet their specific needs and preferences. By hacking the walls, you have the opportunity to reconfigure your space and customise it according to your requirements.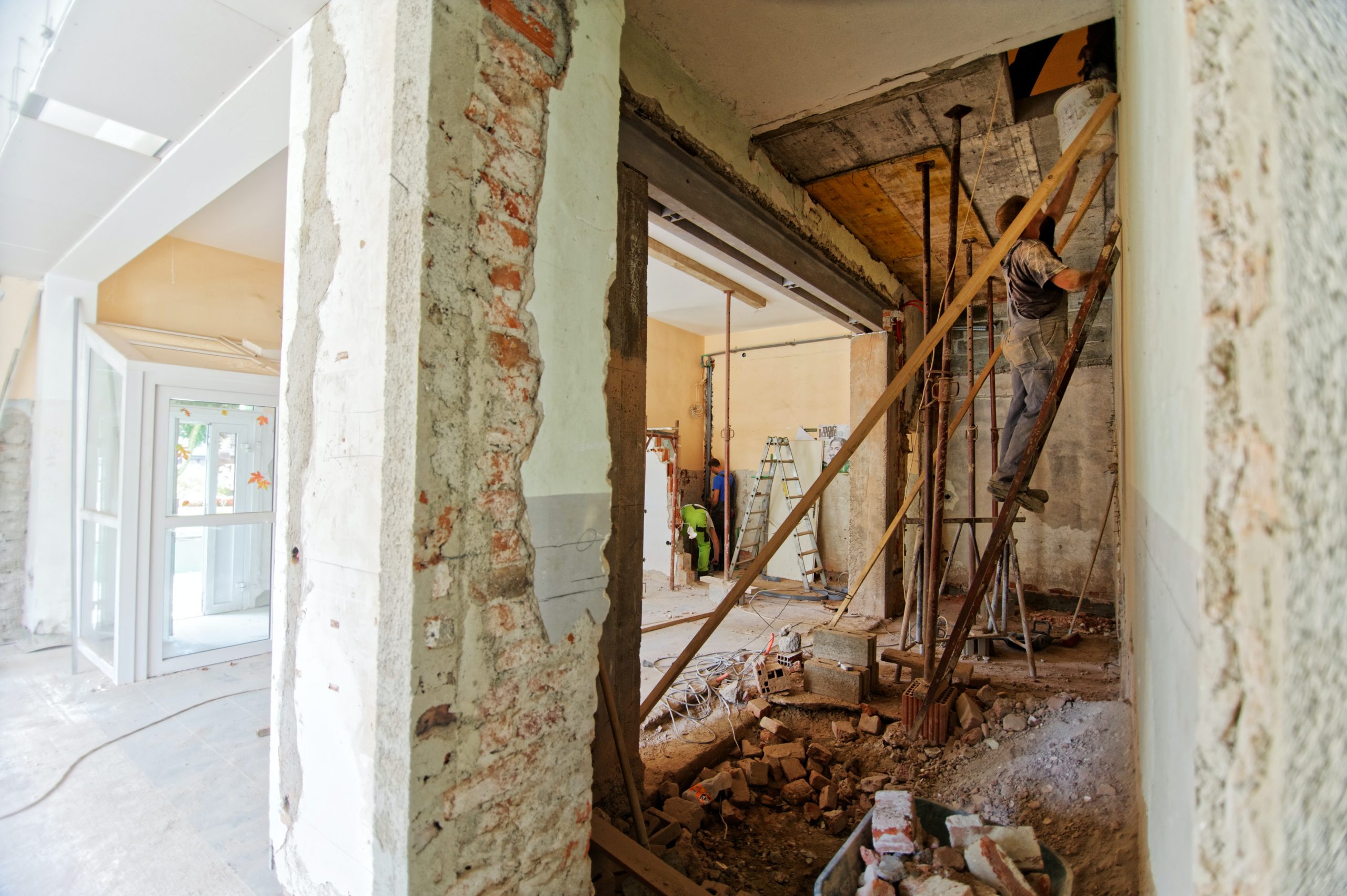 There's also the fact that open space layouts have gained popularity in recent years.
If you haven't purchased a resale flat that has already been modified to create an open layout, hacking the walls may be necessary to achieve the desired open space effect. This can help create a more spacious and interconnected feel, allowing better flow of natural light and facilitating social interactions.
However, there are certain things to keep in mind when you're thinking of hacking your walls.
Firstly, not all walls can be hacked. You're only allowed to hack non-structural walls – structural walls are denoted by thicker lines in your floorplan.
On top of that, if you plan on hacking walls, be aware that it may result in gaps in the floor tiles or vinyl where the walls once stood.
This doesn't make much difference if you're looking at a new flat (and you've opted to leave the floors bare).
But if you've bought a resale flat or even a new flat but with the floors installed, then yes, hacking will leave you with a gap in the flooring that you'll have to address.
There are two things that you can do – you can either overlay the existing floor with vinyl (and cover up the gaps), or you can rip out the existing flooring and install new tiles.
Here, the more affordable option is to simply overlay with vinyl. If you go with this option, you won't need to remove the existing tiles or flooring – you can simply do an overlay.
However, if you prefer tiles to vinyl, then you'll need to remove the existing flooring before you can install new tiles. This approach is more expensive and time-consuming, so get your contractor or ID to quote you for both methods and decide which you'd prefer.
Step 9: Carpentry And Built-Ins
Carpentry plays a significant role in creating functional storage solutions and customising the look of your space.
However, it can be a substantial investment and requires careful consideration.
So, be sure to discuss your carpentry needs with your interior designer, considering factors such as space optimisation, functionality, and budget constraints.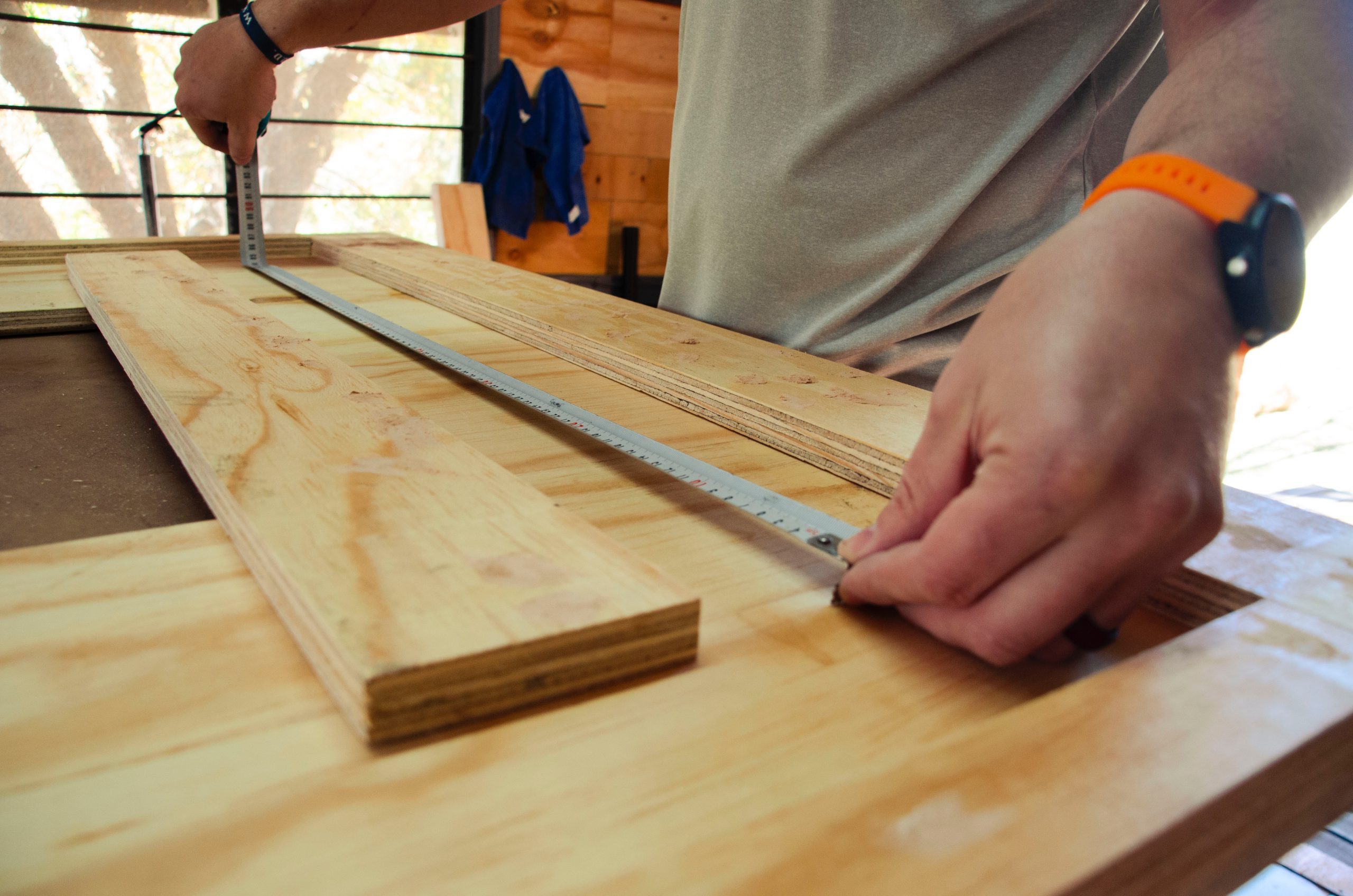 Aside from your kitchen cabinets (which obviously involve carpentry work), here are some common carpentry projects that homeowners opt for:
Cabinets: Building and installing kitchen cabinets, bathroom cabinets, or custom storage cabinets for various areas of the home.
Shelves: Constructing and installing built-in shelves, floating shelves, or bookcases for storage and display purposes.
Closets: Designing and building custom closets with features like shelves, drawers, hanging rods, and shoe racks to optimise storage space.
Built-in Furniture: Creating custom built-in furniture pieces like TV consoles, window seats, banquettes, or storage benches to maximise space and functionality.
Desks and Workstations: Building customised desks or workstations with storage compartments, cable management, and ergonomic features for home offices or study areas.
All in all, we'd say that carpentry makes the most sense for people with small apartments. When you need to maximize every nook and cranny of your space, building custom cabinets and storage is a great way of doing that.
But keep in mind that with carpentry, you're essentially committing to a certain item of furniture for the long-term, as these things are built-in and can't be easily changed or replaced.
This means that carpentry may not be worth investing in for folks who love to change up their space from time to time.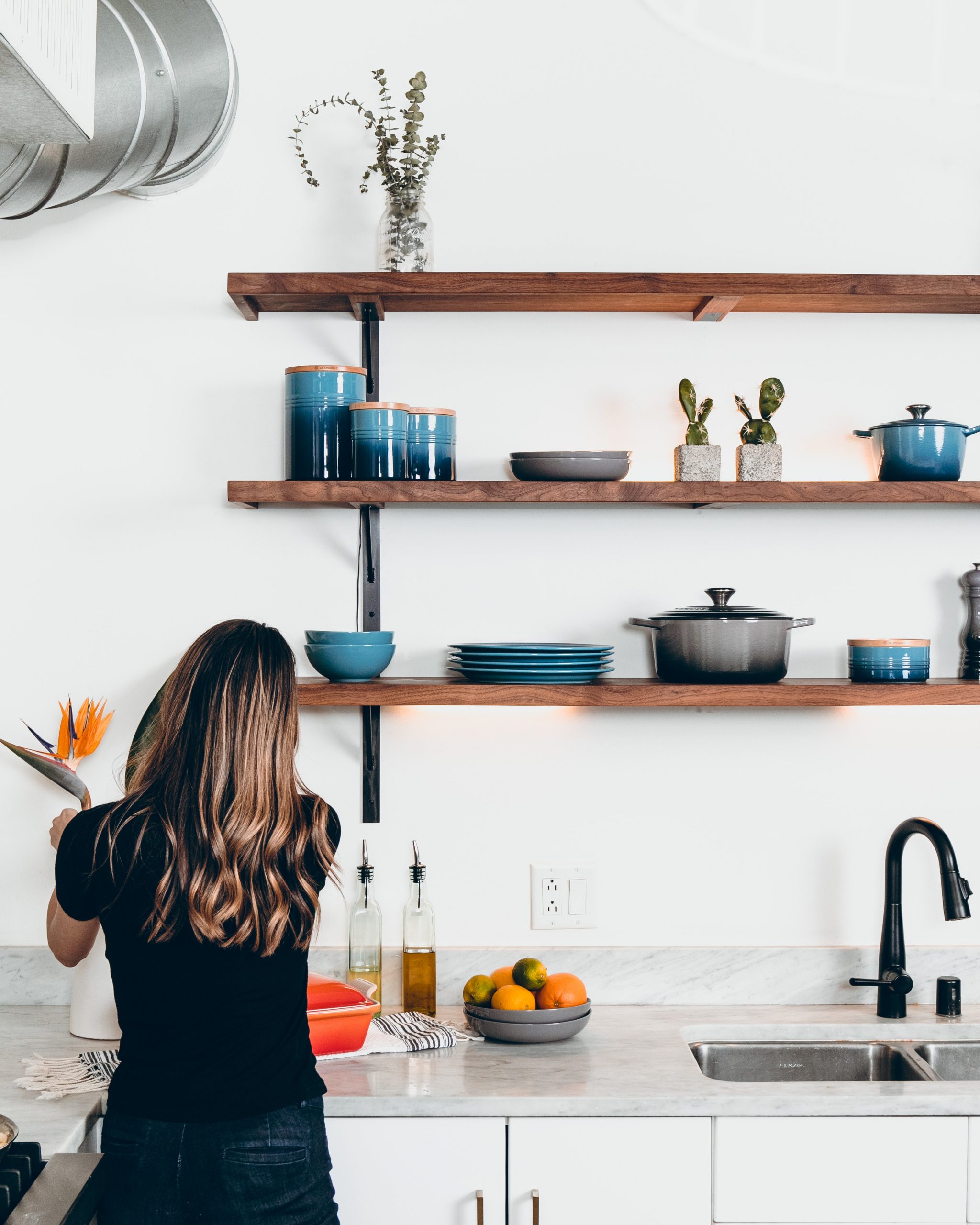 The same goes for people who plan to stay in their home for a relatively short period, and want to sell and move on once their Minimum Occupancy Period (MOP) is completed – carpentry might not be worth investing in for these folks.
It's not just the fact that you'll get fewer years of use out of your carpentry and build-ins, assuming that you move out quickly after your MOP. It's also that having numerous built-in carpentry features in your space can potentially impact the resale value of your home.
Think about it: the future homeowners who purchase the property may have different design preferences.
In this case, they might prefer to purchase a unit with minimal carpentry so that they have a blank canvas that they can use to create a space that suits their own taste and needs.
Finally, if you're interested in carpentry but can live without the built-in aspect of it, there's an alternative option available. You can still enjoy the ability to customize your furniture by opting for customization services provided by local furniture stores.
Nowadays, many furniture stores offer the option to tailor furniture pieces according to your specific preferences. This allows you to select the desired materials, dimensions, finishes, and other design elements to create furniture that perfectly suits your style and functional requirements.
For example, with a coffee table made of wood, you would be able to choose the length and width, the type of wood used, and even the hardware used on the legs (whether it's brass, metal, etc).
By choosing custom-made furniture, you can achieve the personalised touch and uniqueness that carpentry provides without the permanence of built-in installations. This gives you the flexibility to rearrange or update your furniture arrangement as desired, making it easier to adapt to changing tastes or future relocations.
Step 10: Selecting Your Materials
While online research can provide initial inspiration, nothing compares to seeing and feeling materials in person.
So, when you're trying to decide between vinyl or tiles for your floor, or quartz, laminate or sintered stone for your countertop, we recommend that you visit physical stores that specialize in home renovation products and materials, where you can examine various options firsthand.
Take the opportunity to touch different textures, compare color swatches, and evaluate the quality and durability of materials.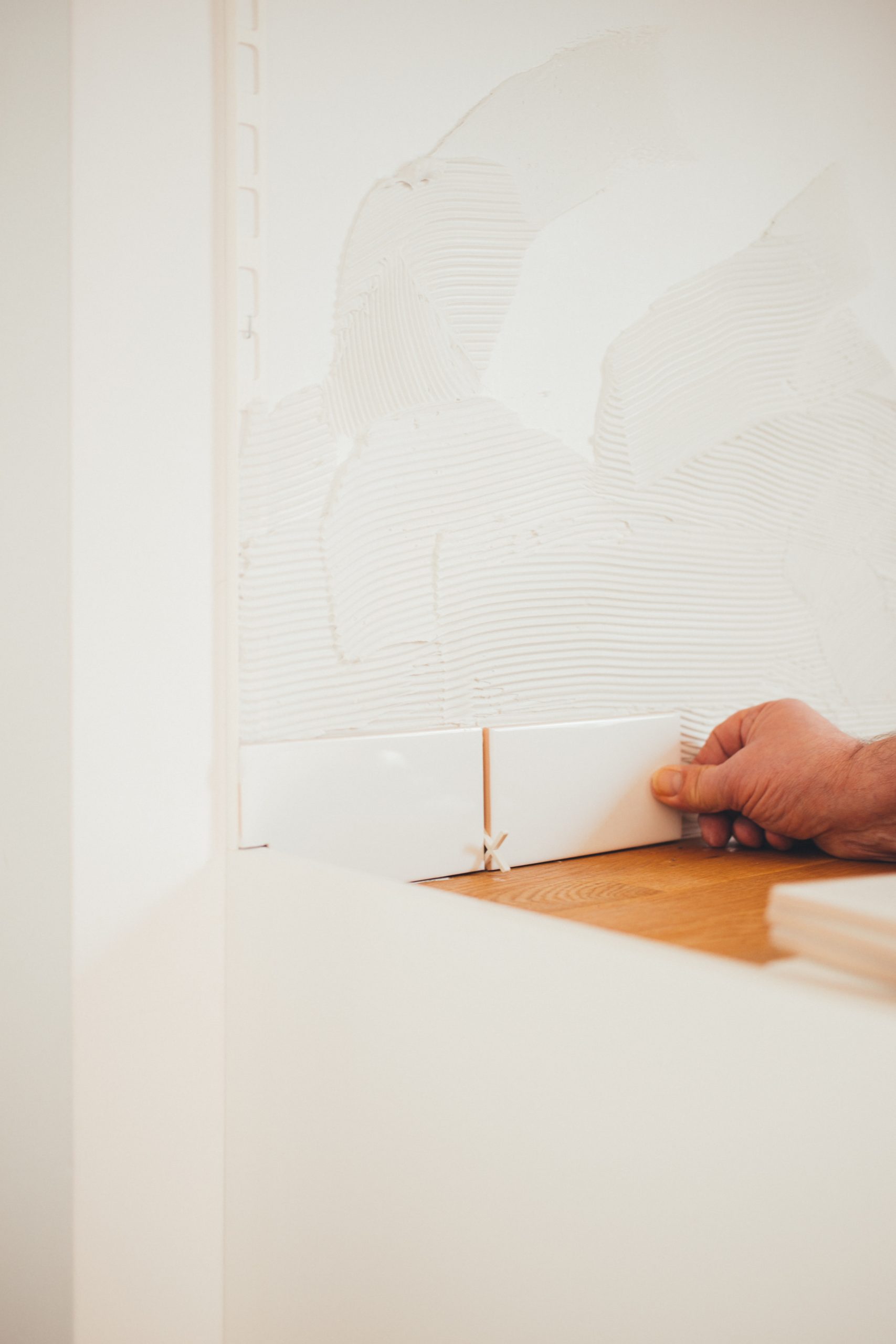 When considering vinyl flooring, for instance, it's important to go beyond just looking at it.
Take the opportunity to put it below your feet and walk on it to get a sense of its comfort, resilience, and how it feels underfoot (does it feel high quality and durable, or does it feel plasticky and cheap?)
This tactile experience can help you make a more informed decision and ensure that you choose a flooring option that not only looks good but also meets your practical needs.
It's worth mentioning that some stores may offer the option to provide sample pieces or small swatches for you to take home.
For example, if you go to Hafary to look at tiles, you can ask for samples that you can take with you.
Having these samples can be incredibly helpful, especially when you plan to source materials from different places.
For instance, you might choose to use tiles from one store for your backsplash and tiles from another store for your countertop. It can be challenging to visualise how these different materials will look together, but by having the samples, you can easily place them side by side and assess their compatibility and overall aesthetic.
Similarly, when considering countertop materials, it's advisable to bring samples home and conduct practical tests.
You can experiment by staining the samples with substances like curry or wine and then wiping them down to evaluate their resilience and ease of maintenance. This hands-on approach allows you to assess how well the materials handle everyday wear and tear, giving you confidence in your decision.
A Final Word On Planning Your Home Renovation
We hope you found this guide useful!
From understanding regulations and permits to budgeting, visualising your design, and making informed material and carpentry choices, these tips will make your renovation journey a lot smoother and more rewarding.
Remember to consult with professionals, seek multiple quotes, and communicate openly with your interior designer and contractors to ensure that your vision becomes a reality. Happy renovating!
Want to check out home renovation projects for more inspiration? Browse the latest home renovation projects on Hometrust, or click the button below to get connected with expert designers!
Renovating soon? Let Hometrust recommend the best interior designers.
If you are reading this, you are probably wondering how you can create your dream home.
Here's the thing, everyone's needs and requirements for their home renovation is different. A designer that may work for someone else, may not quite work for you.
At Hometrust, we're here to help match top rated designers, recommended by past homeowners to you through our data-driven and matching algorithm.
Whether you are looking for partial renovation or a full fledge overhaul, we'll be able to recommend you top designers to match your renovation requirements and lifestyle.
Recommendations and free and you can simply start by helping us understand your needs below!
Get Recommendations
Renovate safe!
The Hometrust Team